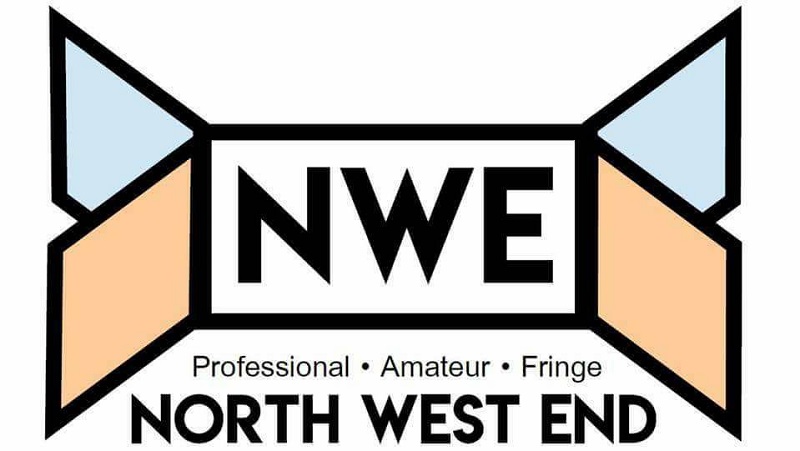 People Zoo Productions are back in Manchester with The Trial of Josef K, a grotesque and chilling pathway which depicts Josef's year of nightmare when he is arrested one morning - on his birthday no less, without explanation or pity. Originally written by Franz Kafka, The Manchester based company People Zoo Productions bring their adaption which takes a twist on the darkness of the story and gives it a comedy edge, which essentially includes the audience in the hypothesis that "Everyone is laughing at Josef".
I'm Standing Next to You is part of the 2017 PUSH festival currently taking place at HOME Theatre. The non traditional play is performed in the style of promenade in the theatres gallery space. It focuses on the theme of loneliness and how in a world more connected than ever why do more people feel isolated.
Part of PUSH Festival at HOME, The Island, The Sea, The Volunteer and The Refugee takes the audience to the island of Kos in Greece, where the small island has been inundated with refugees fleeing the war in Syria. Louise Wallwein plays the role of a volunteer helping the migrants as they arrive to safety.
Daniel Bye's witty and absorbing 'One Man Show' (Winner of the Scotsman Fringe First Award 2015), is an interactive melting pot of storytelling and performance lecture about the science behind infection; imagine the 'Royal Institution Christmas Lectures', with more comedy.
Shakespeare is one of the world's greatest writers. However, the challenge for any company performing his work is to make sure the audience can follow the story, despite the use of old English language.
Cream-Faced Loons rose to the occasion in their performance of Twelfth Night this evening. The audience are taken to the Illyria Hotel, where the Feste and the Fools are holding a Twelfth Night party. Feste is singing the Twelve Days of Christmas as the audience enter. The scene is set from the very beginning and I must admit the hotel setting is an excellent concept and works well in this performance space.
To say Hope Mill Theatre have had a good year is a bit of an understatement. From their first in-house production Parade to their second HAIR, both received by the press as 5 star productions, they now end their first full year of operation with A Christmas Cracker. I won't beat around the bush here, it's another 5 stars!
Adapted from a poem by the same name by Carol Ann Duffy, this was a play by an unknown company with unknown actors and creatives. There was no programme available and nothing on the theatre's website, which, incidentally, I was directed to for further information!
It's beginning to look a lot like Christmas…. Well that is certainly true for the transformed space Event City at Trafford Park. Winter wonderland is back for its fourth year at Event City and with live theatre, a circus big top, more fun fair rides than I have ever seen in an indoor venue before and of course Father Christmas there is literally something for everyone. For the grown-ups, there is also a well-stocked German bar, which has a great range of wines and beers to enjoy whilst soaking up the Christmas atmosphere.
This is such a super Musical and I don't know why it isn't more popular. I have seen a couple of amateur presentations of it previously but tonight was the first time I had seen it professionally, and I was veritably impressed.
With such a heavyweight team behind the writing of this Musical; book by Neil Simon, music by Cy Coleman and lyrics by Dorothy Fields; it couldn't possibly be anything else but a hit surely?! Add to that list a talented cast; superb directing by Derek Bond; lovely choreography by Aletta Collins; a set that truly embodied the era and that worked in the round by James Perkins; and a spot-on lighting design by Sally Ferguson, and we are now on to a winner!
What I love most about Hope Mill Theatre is how versatile a space it can be. Every performance I've been to here has configured the staging area differently, and the set this evening, complete with graffiti and road signs, perfectly sets the scene for 'Monopoleyes'.
Writer Will Travis explores modern British society and austerity through this dark comedy, which depicts the elites playing a frightening game with us normal folk. The monopoly characters, named for their game pieces, are all deliciously over the top, and a stark contrast with the gritty Northern reality of Joe Bloggs and his family. It's like Coronation Street meets panto, and for the most part, works very well.
It has been a long time since I walked out of the Palace Theatre in Manchester and witnessed such a buzz and atmosphere as I did tonight. There was an air of disbelief, amazement and sheer respect for each and every actor upon that stage tonight. I am referring to Billy Elliot which has arrived in town just in time for Christmas and is possibly one of the most complete pieces of musical theatre I have seen this year.