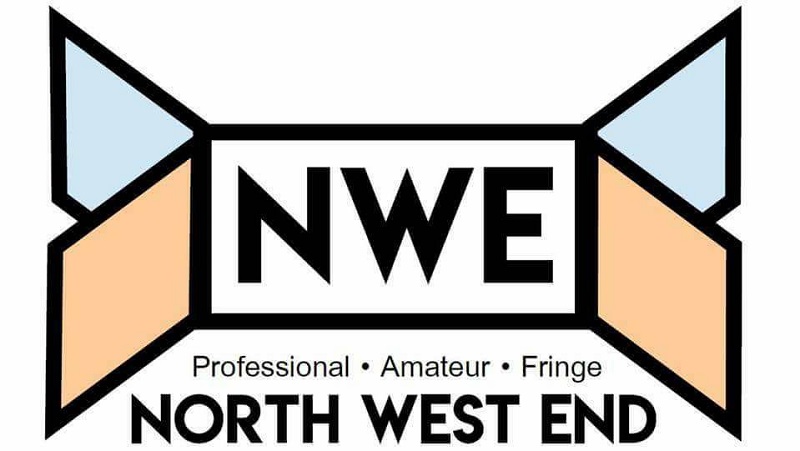 If you are looking for a fun packed panto with wonderful characters, plenty of humour and enough cheese to open a deli then the Wirral is the place to be. Sleeping Beauty at the Floral Pavilion, New Brighton is like a breath of fresh air to pantomimes.
The panto is brought to us by the Floral Pavilion and Martin Dodd for UK productions. UK productions was formed in 1995 to produce musicals and pantomimes, for which they are now one of the country's most prolific producers.
With so many pantomimes to choose from - some would say crowding - this festive period, it is hard to decide whether producers spend money on big names just to sell tickets or whether it is to compete with the more local and intimate of theatres' traditional pastime. Either way, to local people - particularly children - the stars of their local pantomime will remain in their memory for years to come, as an introduction to the big world of theatre or the amazing yet camp world of performing as a hobby.
St Helens Theatre Royal and Regal Entertainment Ltd have undoubtedly delivered a rip-roaring success of a pantomime this year with wonderful songs and dance routines through to top drawer comedic performances from a cast that were clearly enjoying themselves.
The delightful Fairy Godmother (St Helens' Resident Dame, Simon Foster) got the audience going from the very beginning before the show launched into the first of many well choreographed routines led by senior dancers from Dance-Dynamix who were ably supported by young volunteers from local dance schools.
Cheesier than a packet of Wotsits! Oh yes it is!!
It's that time of year again (oh yes it is!), after all, Christmas would not be Christmas without a good old panto! This year Sheffield welcomes the delights of Widow Twankey and her handsome young son, Aladdin.
With gags a plenty, jokes old and new and a lot of innuendos - Aladdin delivered a delightful evening of entertainment for audience members both young and old.
The Regent Theatre Stoke and First Family entertainment have paired up again for another magical Christmas Pantomime. This year in the form of the beautiful children's tale Peter Pan, this year's panto was colourful, comedic and captivating from beginning to end. The show opened with a beautiful London Sky line flying scene with Peter flying over the houses which was greeted by oohs and ahhs by the children and adults alike.
The buzz of panto was well and truly present from entering the theatre you were greeted by pirate ships, a red carpet and twinkling lights a real place of childish laughter and happiness that could be felt by all.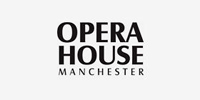 The Manchester Opera House and First Family Entertainment have pulled out all the stops this year and delivered what is possibly their most spectacular Pantomime ever. This show really has everything from lavish sets, catchy songs, comedy a plenty and a superb cast led by Pantomime debutants Torvill and Dean.
Parents; if you have not yet chosen which panto to take your children to this Christmas, then look no further than the Little Theatre in Bolton.
This is the best panto I have seen so far this season, and is every bit your absolute traditional family fare. Ok, there was a rather unnecessary 'overture', and it did feel a little long, especially for very young children, but a massive 10 out of 10 for upholding and continuing the tradition. So many Christmas time shows appear every year purporting to be pantomimes, and oh so often am I disappointed at their lack of respect for and bastardisation of this very British institute! Here on the other hand, director Paul Cohen has stayed true to this noble art and produced a panto from out of my childhood. Well done and thank you!
Barton Theatre Company - Amateur.
Salford Arts Theatre plays host this week to Barton Theatre Company's seasonal offering of the much-loved and probably best known of all pantomimes, Cinderella.
And with dazzling costumes, silly jokes and the usual pantomime banter, this is traditional fayre indeed!
Blackpool Grand's Panto is back with a BANG! This year it's the turn of 'Snow White and
The Seven Dwarfs'. Starring the hilarious Su Pollard with top billing alongside the most
talented people of panto­land this is a show you don't want to miss. The story follows the basis of the Disney 1937 film around The Wicked Queen's drive to become the 'fairest of them all' and a delightful and innocent Snow White to find her one true love. There's also a new addition to the story, Muddles and Nursie create the hilarity and mischief this show deserves.
The art of pantomime is a key component in the lives of many who follow a lifestyle of loving the festive period and it is also loved by those who are not partial to or interesting indulging in the commercialised Christmas cheer.
And so it was back to the cosy and intimate interior of the Hyde Festival Theatre on the final day of November, for a very warm welcome from the director, chairman and committee of Hyde Little Theatre, who are based there and have been for the past 35 years, for our first Christmas pantomime review, of Cinderella.
A classic story and the most-known and much-loved of all pantomimes, this is extremely well-written by Jim Sperinck, well-performed and well adapted to include local references, current topics and brief but extremely well-suited dances.