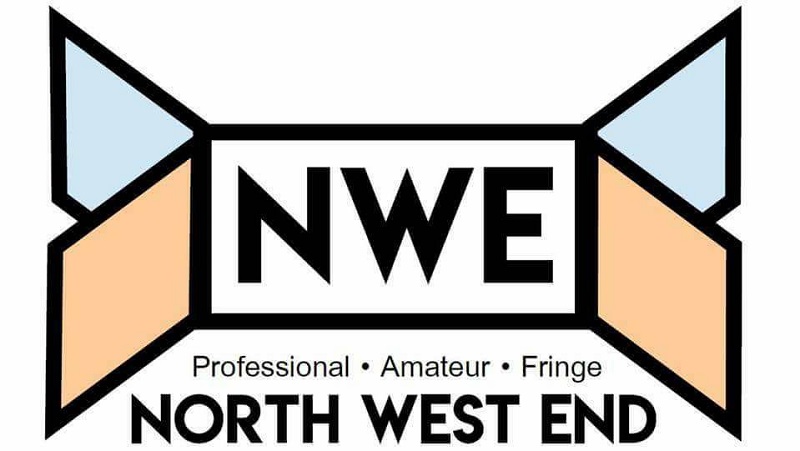 The Wizard of Oz at the St Helens Theatre Royal is visually one of the most stunning pantos - or even shows - that I have ever seen. The cloth at the beginning showing the name of the show was a piece of art in itself, and all throughout the performance the scenery, costumes and effects stole the show! It's not often that I feel the need to gush about the scene changes, but they were smooth, and seamless, despite the sets being so elaborate. The dancers were amazing, with strong choreography from Sarah Walker.
Celebrities, media moguls and movers and shakers in the city were taken on a whistle-stop magic carpet adventure through LHK Productions' latest pantomime as they attended the press launch of Aladdin!
Producer Lee Kelly waved his magic wand and revealed his all-star cast who will perform in Aladdin this Christmas before treating them to a sneak preview of his spellbinding panto.
Visiting the theatre at the end of Blackpool's North Pier for the first time, firstly I was surprised at the vast size of it, secondly how wonderful it is that several hundred people have taken the decision to brace the howling winds and rain, to trundle down the long pier, with the waves crashing all around below, to watch the pantomime 'The Wizard of Oz.' Yes, this is summer! Is it all going to be worthwhile?
The show starts off in a Kansas farmyard with Dorothy, her Aunt Em and Uncle Henry and farmhands discussing the impending cyclone but portrayed in true panto style with great song and dance routines. The scenery is good and special effects with pyrotechnics and smoke enhance the show.
It's April, the sun is shining and I'm by the sea. I never thought I'd say this, but it seems it's panto season!
This is the new craze in recent years of the Easter pantomime, and this would be my first 'Easter' panto. I'm a big fan of panto at Christmas, I think it's fun and a great introduction to the theatre for kids and usually go to around 2 or 3 different pantomimes at Christmas to really get in that Christmas spirit, but an Easter pantomime is a totally different thing all together.
A pantomime at Easter I hear you cry.... oh no, there isn't - Oh yes there is! Anton Benson productions are back, and this time with a bigger and better product.
Written by Anton Benson himself, this is actually an extremely well-written show and tells the story simply and effectively with moments of madness and moments of sadness. Traditions are kept - such as audience responses, character types, routines etc, and it is most definitely age appropriate with a couple of things thrown in for the adults too, but nothing too saucy or offensive. The songs were all appropriate too and except for the Christmas ones, well chosen; and thankfully, the laborious routines which can often go on for ever were kept to a reasonable length here!
Oh No it isn't….Oh Yes it is…Oh No it isn't ……. But in this case it IS, it IS, it IS!!! Yes… it IS simply one of the best Pantos I have ever seen for its vibrant beautiful costumes, fabulous scenery with amazing stage and lighting effects, choreography and of course not forgetting the stars of the show, the entire cast. A larger production could not have put on a better show.
Presented by Regal Entertainments by special arrangement with Samuel French Ltd, this version of Peter Pan was written by Liam Mellor who also performs as Mr Smee, the dimwit husband of Panto dame, Mrs Smee (Simon Foster) The antics of this couple bring everything you would hope to see with 'cracking' interaction with the audience and oodles of comedic moments whether intentional or not, and for the adults, the expected innuendo associated with Pantomime.
Partly developed from 16th century entertainment, the old yet timeless tradition of pantomime continues to bring a smile to the faces of many across the UK and Western world, in almost every theatre around, with the inclusion of modern and classic songs, slapstick comedy, gender-crossing actors, dancing and topical humour combined with a story loosely based on a well-known fairy tale. As many other theatres have taken the same decision, Liverpool's Epstein Theatre plays host this year to an Easter offering of variety in the form of a pantomime, with LHK Productions' Snow White, before the traditional festive one at the end of the year.
Jack and the Beanstalk is a relatively recent fairy tale with the earliest surviving written version dating from the 19th Century. Where it is particularly unusual is that original versions lacked the moral undertone and warning more overtly stated in other fairy tales and relied on a young audience knowing that robbery and murder (by Jack)are wrong. Later versions became more explicit in illustrating the villainous nature of the giant and justifying Jack's actions as worthy retribution.
And then of course all such tales evolved to the pantomime performances we all know and love today and where tonight Rainhill Musical Theatre Company truly excelled with their combinations of song, dance, and slapstick humour to delight their audience.
Where did Noah keep all the fish? In a multi-storey carp ark! Yes, if you like silly puns, laugh at jokes about current and past popular TV shows, and appreciate rather cleverly placed song lyrics and film quotes (mostly for the grown-ups!), then this is certainly the pantomime for you! The script literally sizzles with such things, it's a wonder they actually managed to tell the story and deliver the plot lines! What is in short supply though in this panto, is a couple of the more traditional and familiar routines that belong to this genre. For example, there was no 'behind you' set and no other set routines associated with panto, except for some really rather weak attempts at the 'yes it is, no it isn't' set, the audience shouting Hiya Martha to the Dame (normally done with Silly Billy) , the song sheet, and a couple of rather poor attempts at involving the audience. So this pantomime became in effect, much more of a play with outrageous humour and larger than life characters, but in actual fact, did that really matter? The most important thing with a pantomime of any description is to make sure the young audience follow the story, laugh a lot, and feel as though they have been included in the experience. In this respect, I think you ticked all the boxes, even though I still feel certain you could have and should have included the audience much lore than you did.
If you want traditional pantomime in every sense of the word, look no further than The Chrysanthemums Pantomime Society. Founded in 1918, it is the oldest pantomime society in England and this year their annual production is that of Jack and the Beanstalk performed at the Floral Pavilion in New Brighton.
This is a huge production in terms of cast. Boasting a company of sixty plus surprisingly at no point did the stage feel cramped or over crowded. The show sticks to traditions in almost every aspect with troops of dancers split into groups named after flowers by age group, all with superb matching costumes throughout. This is, as you'd expect, the traditional version of Jack and the Beanstalk almost all of us are familiar with and features all the characters you'd expect, Daisy the Cow and of course the Giant!
Hoylake and West Kirby (HAWK) theatre group were formed in the 1920s where they performed in the YMCA for many years. They present various shows each year at numerous venues around the Wirral. Last year they were chosen to perform at the NODA awards in Manchester where they performed a medley of songs from their previous show, Grease.
Tonight I was at the Gladstone Theatre in Port Sunlight to see HAWKs version of Peter Pan the panto. This year's panto was directed by Ami Clewlow who played the lead part in Peter Pan back in 2003 so has the experience needed to know what this show is all about.