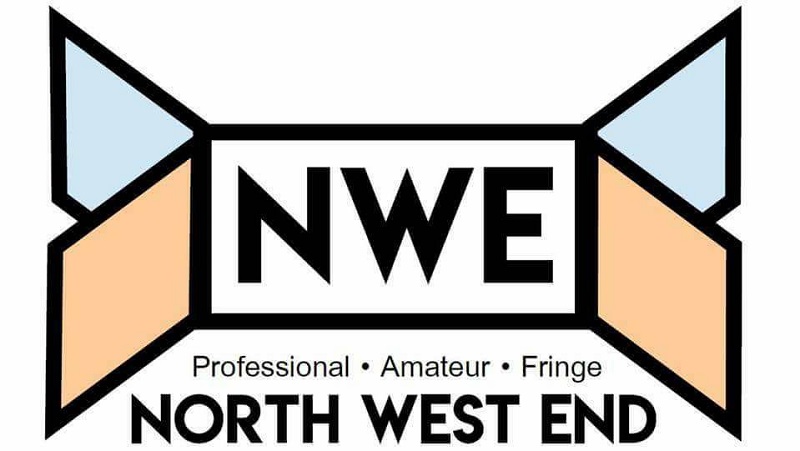 It always seemed odd that a big town like Huddersfield with a lively local theatre didn't have an annual panto and now it's back with a bang……Oh, yes it is.
The Lawrence Batley Theatre has gone for a decidedly old school pantomime, and it's paid off worked judging by the enthusiastic audience participation from young fans especially as many of them will be getting their first taste of live theatre.
Ey up, it's Cinderella don't you know? She's a right nice lass, and she's coming to see all you folks in Barnsley's Lamproom pantomime. Despite the range of places they trained at, there's a distinct Yorkshire feel to the panto, particularly from Peter Foster as Buttons, who comperes the show with a 'coooeeee', he's clearly the most confident of the cast, although his voice was a little croaky tonight, there were enough Barnsley jokes to make the audience chuckle.
After the high energy, upbeat Dick Whittington by the same company last year, I have to say that I came away from this afternoon's show of Robin Hood feeling really rather disappointed.
Last year this company produced a swift (at times too frenetic) but traditional family panto, and so I was rather hoping that Eight-Freestyle, the company behind the production, would have built upon last year's success. Sadly not. Robin Hood And The Babes In The Wood felt much more like a play, with some pop songs thrown into the pot, and a few disassociated pantomime characters popping up every now and again just for the sheer devilment of it! It was very hotchpotch and not at all really very pantomimic. That is a real shame, since some of the acting, singing and dancing were of quite a high standard.
For anyone outside of Yorkshire, the name Billy Pearce may not be that well known, but anyone from this part of the country knows that he is something of a panto legend around these parts. It doesn't necessarily matter who is billed alongside him, in fact it would be easy to not bill anyone at all, Billy would bring the crowds back time and time again, a man who admits he's pension age, playing the stage like he's in his twenties, this year as Smee, that 'famous' Peter Pan character (proof again that his character doesn't even matter).
There are some traditions that just make Christmas a little bit special and one of them is most definitely the family pantomime, a British tradition which first started in 1717 and since then pantomime have become big business, with huge household names and celebrities taking starring roles in productions up and down the country, this gives us; the audience a lot of choice.
Much like the audience, this pantomime took time to warm up. Unfortunately, this Scouse delight didn't reach boiling point tonight, merely a low simmer but much of the content was familiar, a little bit cheeky in places but overall it was more or less satisfying.
We were welcomed by a Brian Blessed voice-over telling us about the history of pantomime, I was slightly distracted because the sound mix wasn't right, there was some feedback. Then an ethereal voice provided us with an epilogue before we meet Radio City stars Leanne Campbell and Pete Price, as Queen Morgiana and the Magic Mirror.
It's that time of year again. Christmas songs are blasting out as shoppers trudge the high streets in search of the perfect gifts for their loved ones, kids are getting more excited by the day and theatre stages the length and breadth of the country are crammed with the latest batch of reality TV stars for panto season.
The audience were in fine voice this evening, doing a grand job with the call and response. The boundless energy from the cast was truly reflected through the reactions.
We start with a bang, just the first of many amazing technical moments throughout the performance. We are greeted with a flying fairy, in the form of Linda Nolan, of The Nolans, suspended high above the front row, singing a Disney classic. Nolan appeared every time with a pyro, scaring me half to death and I think herself too! Alongside her a very strong core cast, with a wealth of experience in the entertainment industry. It's hard to separate one outstanding performance from another.
The panto season seems to be in full swing and with so many to choose from theatres are trying to entice customers on with big names on stage. Cinderella is the story of a young girl who is desperate to go to the ball and meet Prince Charming but is forced to stay at home by her two Ugly Step Sisters. Luckily, she has a Fairy Godmother to look out for her and Cinders can go to the ball and hopefully live happily ever after.
Over the years I have seen over a hundred pantomimes - oh yes I have - and whether that is just total lunacy or not I couldn't say. One thing I can say though is that this evening's production of Aladdin by First Family Entertainment at Manchester's Opera House goes straight into my all-time top 10. It doesn't hit the jackpot sadly, but nevertheless is still one of the best and most traditional family pantos I have seen.
Panto season is amongst us, and after having the pleasure of being a part of the packed out audience varying between the ages, there is no denying that this year's Aladdin at Crewe Lyceum is one to beat.
With a star studded cast which featured one of Britain's best loved and funniest dynamic comedy duo, Cannon and Ball, CBeebies star Sid Sloane as Wishee Washee, Malcolm Lord best known for Rainbow for Thames TV's George the pink hippo and Bungle Bear who this time became Widow Twankey and last but certainly not least, the evil Abanazar played by Mark Turnbull who has many impressive credits in Theatre and Cabaret, such as Nathan Detroit in Guys and Dolls and solo Cabarets of Sondheim.