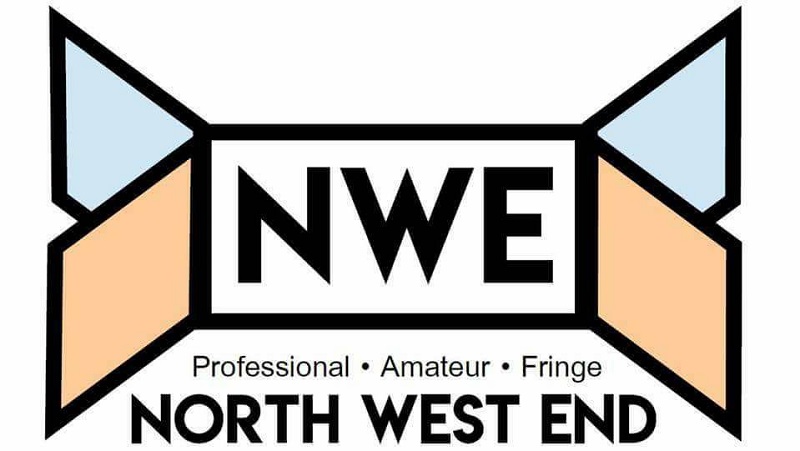 The audience were in fine voice this evening, doing a grand job with the call and response. The boundless energy from the cast was truly reflected through the reactions.
We start with a bang, just the first of many amazing technical moments throughout the performance. We are greeted with a flying fairy, in the form of Linda Nolan, of The Nolans, suspended high above the front row, singing a Disney classic. Nolan appeared every time with a pyro, scaring me half to death and I think herself too! Alongside her a very strong core cast, with a wealth of experience in the entertainment industry. It's hard to separate one outstanding performance from another.
The panto season seems to be in full swing and with so many to choose from theatres are trying to entice customers on with big names on stage. Cinderella is the story of a young girl who is desperate to go to the ball and meet Prince Charming but is forced to stay at home by her two Ugly Step Sisters. Luckily, she has a Fairy Godmother to look out for her and Cinders can go to the ball and hopefully live happily ever after.
Over the years I have seen over a hundred pantomimes - oh yes I have - and whether that is just total lunacy or not I couldn't say. One thing I can say though is that this evening's production of Aladdin by First Family Entertainment at Manchester's Opera House goes straight into my all-time top 10. It doesn't hit the jackpot sadly, but nevertheless is still one of the best and most traditional family pantos I have seen.
Panto season is amongst us, and after having the pleasure of being a part of the packed out audience varying between the ages, there is no denying that this year's Aladdin at Crewe Lyceum is one to beat.
With a star studded cast which featured one of Britain's best loved and funniest dynamic comedy duo, Cannon and Ball, CBeebies star Sid Sloane as Wishee Washee, Malcolm Lord best known for Rainbow for Thames TV's George the pink hippo and Bungle Bear who this time became Widow Twankey and last but certainly not least, the evil Abanazar played by Mark Turnbull who has many impressive credits in Theatre and Cabaret, such as Nathan Detroit in Guys and Dolls and solo Cabarets of Sondheim.
If there's one theatrical period the people of Stoke love its panto. Every theatre in the city is buzzing with the Christmas spirt and this magical tradition brings people of all ages to the theatre. The bright lights, the dazzling costumes and at the heart of this magic is the Regent Theatre who this year brought the heart-warming fairytale of Cinderella to life.
'They don't make them like they used to do'.........oh yes they do! It's that time of the year when mature level headed adults take a visit to the theatre and join in the fun much to the amazement of their kids...... can that really be granny standing and booing at the stage characters? Mum shouting out 'it's behind you?' Dad well, Dad dancing? Yes, kids this is the one time you don't have to sit still in your seats and keep quiet, get along to the wonderful Grand Theatre, Blackpool and make as much noise as you can, the louder the better!
It's December and Christmas is well and truly in full swing. There's no better way to cement the most wonderful time of the year than watching a pantomime. The 2 tier, 700 hundred seated St. Helen's Theatre Royal was filled to capacity with an audience ranging from couples and families to whole classes of children from local schools. The buzz in the audience before the show was infectious and exciting and I couldn't wait to see what Aladdin had to offer.
The festive period is never truly kicked off without, perhaps an advent calendar, decorations and the other tradition of attending a pantomime to indulge in shouting responses to actors' jokes and 'lead ons' and admiring talented and attractive dancers and high-energy characters from a dream/fairytale land.
This has got to be the BEST panto I have EVER seen.
From the moment I entered the theatre I knew I was in for a treat. The hospitality was wonderful, a lovely warm greeting as I collected my tickets and programme and being catered for during the interval made this evening that bit more special.
Panto season is well and truly upon us and a trip to Theatre Royal Wakefield during this festive period will see you transported to Medieval times in this wonderful family favourite Sleeping Beauty. The classic story of love triumphing over evil follows the story of Princess Aurora (Alice Strachan) who is cursed as a baby by the wicked fairy Carabosse (Julie Stark) who seeks revenge on the King (Neil Smye) who stole her golden fairy wings. Carabosse's evil threat is that by her 18th birthday Aurora will prick her finger on a spinning wheel and die, so it is Dame Nanny Nurture (Chris Hannon) who is charged with protecting the princess from this terrible fate. Of course when the inevitable happens the good fairy Filament (Claire Sundin) is unable to reverse the magic of her evil sister so softens the curse by sending the whole kingdom to sleep for 100 years with the only thing able to wake Aurora being the kiss of a good man.
The story of Cinderella is known far and wide and is currently on at the Bolton Octagon. However, this is not your usual standard production. The story is told from the point of view of the kitchen rats bringing a new life and wonderful twist to the classic tale.