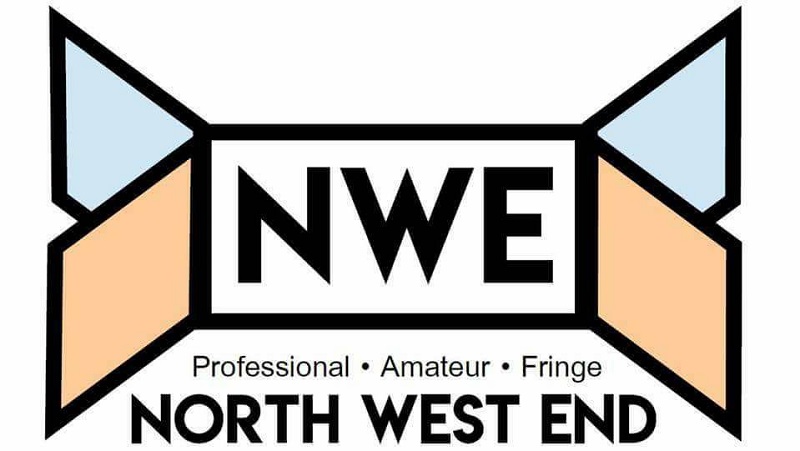 A dance fest packed with songs everyone knows, including - love it or hate it - I've Got a Lovely Bunch of Coconuts.
From Gene Kelly to Judy Garland, That's Entertainment was a delightful tribute to hit songs from the 40s and 50s that made the audience at The Regent Theatre in Hanley 'chase all [their] cares away', sing-a-long and have a right ol' 'knees up (Mother Brown)'.
Phina Oruche has a had a media career spanning many years, which has taken her from her working class roots in Toxteth, Liverpool to the glitz and glamour of life as a fashion model in New York.
Her one-woman show 'Identity Crisis' opened last night at the Unity Theatre. The show was written as part of Phina's studies at Edge Hill University and explores issues such as race, gender and class and the impact these have upon one's identity and place in the world.
The Royal Court Theatre is one of those theatres that you always know what you are going to get whenever you enter its doors. If you have never been to Liverpool, you could probably get a good picture of the city and its people by spending two hours watching one of its shows. You wouldn't understand 75% of the jokes, 50% of the words would be missed with the accents anyway but you would also get warmth, pride, passion and compassion as well as the humour. That is exactly what The Royal delivered tonight.
My friends and family raised their eyebrows when I told them that tonight I would be reviewing Sex With A Stranger – I had to explain that it was a play...!
The promotional narrative for this production doesn't really do it any favours and certainly didn't make me feel interested or particularly excited about seeing it...the description makes it sound incredibly bleak and desolate: "...a cheerless morass of uncertainty, boredom, loneliness and empty lust". However, it actually is about this but it is a lot more entertaining than it sounds, honestly.
This eagerly awaited West Yorkshire Playhouse Production, Alice Nutter's Barnbow Canaries, finally arrives at the Courtyard Theatre.
The story is about two sisters, Agnes (Colette O'Rourke) and Edith (Tilly Steele), who join the women at Barnbow munitions factory in Cross Gates, East Leeds. It is set during the height of the First World War when men were conscripted to serve at the front. This meant the women had to do jobs men would usually do including work in a munitions factory. Both Agnes and Edith are fully aware of the dangers being munitionettes but the high wages offered opportunities and hopes they probably wouldn't have got otherwise. Only for them and fellow women to eventually receive the truth the work brings and tragically with catastrophic consequences.
Walking into the theatre, you are immediately thrust into a time nobody who was born before 1990 will ever forget - 9/11. The set is exposed, raw and drab, like something you can imagine appearing in a Pink Floyd video and there's a TV screen suspended from the ceiling fluctuating between oppressive white noise and newsreel from that terrible day. Seeing the World Trade Centre on fire, hearing the aggressive words of George W Bush really did set a very powerful scene.
Despite being over forty years old, The Rocky Horror Picture Show is still as fresh as ever, attracting audiences both old and new. It only takes one visit to see the show to see the level of public commitment and cultish gatherings of fans to get the "Rocky bug". My first visit to see this spectacular musical was a few years ago as part of the 40th Anniversary Tour in Milton Keynes, which was a theatre experience like no other. As all visits to Rocky Horror to date have involved audience participation and of course, dressing up as your favourite character! This week, the streets of Sheffield City Centre will be filled with such Rocky-esque costumes and last nights opening performance certainly did not disappoint for both audience participation and cast performance.
I really wasn't sure what to expect when I entered the theatre for the performance of Puppetry of the Penis. However I was soon put at ease and pleasantly surprised. The show began with a warm up act who was simply brilliant. She quickly got the audience to relax and join in with her alternative comedy style. The highlight was when she played a ukulele and sung popular songs with a twist using novelty lyrics. This was a delight to watch and really set the tone for what we were all about to witness.
A woman stands in the middle of the stage, with two shopping bags in her hand. An expression of fear can be seen as she looks out towards the audience. Behind her is a large transit van, the catalyst of this unforgettable event. Its white container begins to pulse a white light, similar to that of a heartbeat. One by one members of the company, all come together on the stage, a collective of people from different backgrounds and costumes, as they all stare in fear towards the audience as the heart of the mighty behemoth becomes louder and louder. What follows next is a whole new and intriguing experience.
Never in over twenty-five years of theatre visits have I been left speechless before. Until Wednesday evenings visit (and a first time visit at that) to Leeds' West Yorkshire Playhouse, where a collaboration of West Yorkshire Playhouse and Opera North have co-produced the Sondheim classic "Into The Woods".
Following a successful box-office hit of the musical film version in 2014, starring Meryl Streep and James Corden, now seems the perfect time for various stage productions to hit theatres once more, almost thirty years since it first hit Broadway. What this production brings to the stage is purely magical, like nothing I have ever seen before, and the two company's interpretation of the fairy tale book by James Lapine (with music and lyrics by Stephen Sondheim is simply genius!
THAT'S ENTERTAINMENT is a dazzling song and dance extravaganza jam packed with the greatest hits of the 40's and 50's. Iconic stars such as Judy Garland, Duke Ellington and the Rat Pack are celebrated throughout the show as well as hit songs from much loved musicals such as South Pacific and Carousel. Leading the production are Loula Geater, Emma Kate Nelson, Simon Schofield and Sean Smith who all impressively transition from different roles with ease, showing their versatility as performers as well as their stamina and commitment to the show. Their performances together in collaboration were smooth, smile inducing and full of energy whilst continuing to maintain a special star quality.