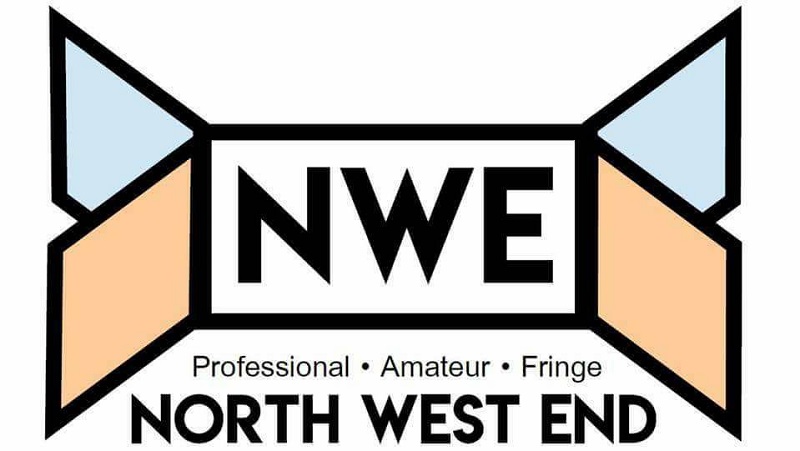 North West End have been working with Meighan Youth Theatre Productions (MYT) over the last week in preparation for their latest show, The Addams Family which opens at the Waterside Arts Centre in Sale this coming Thursday (4th August) and runs for just 4 performances.
Meighan Youth Theatre Productions is a theatre group set up by young people, for young people, in the Trafford area. From the company's first production "Disney's Aladdin Jr" in 2010, MYT have quickly established a reputation for excellence, whilst striving to give the best for its community and members. They are proud to also have many previous members training at prestigious drama schools and universities in London and across the UK.
A Funny, Engaging and Relevant Production for a Modern Audience
Whilst many of us think of the summer holidays as a time to down tools and take it easy, Brimstone Theatre are doing the very opposite as they crank up rehearsals for their much awaited production of Oscar Wilde's 'The Importance of Being Earnest', and director Rowan Dyer kindly took time out of his busy schedule to bring me up to speed with their progress and to explain what the play is all about.
On a Friday evening at Z-Arts in Manchester a group of youngsters gather to rehearse probably one of the best known musicals of modern time. Les Misérables is the latest show to be produced by Manchester Musical Youth (MMY) following their hugely successful version of Little Shop of Horrors earlier this year at the same venue. As soon as I walked into Z-Arts tonight the unmistakable sounds of this wonderful show could be heard echoing around the building.
Having had the privilege of a sneak preview of Diva Productions upcoming performance of the fantastic musical "Bat Boy" a fortnight ago, I was rather excited to be invited back to a full run through of this quirky and totally underrated masterpiece of a musical.
Having spoken to friends about my excitement for this upcoming production non-stop since my first visit to Oak Tree Studios, the current rehearsal location for Diva Theatre Company (part of Diva Productions), my second visit (on Sunday 26th June), could not have come quick enough!
Community Theatre Reaching Out Far And Wide
Liverpool Network Theatre are well into rehearsals for their forthcoming summer production of The Merchant of Venice which is to be staged at a number of venues around the city. This is perhaps one of Shakespeare's lesser known plays sitting 'twixt comedy and tragedy, so I was particularly interested to know why they had opted for this and which the director, Lauren Steele, was happy to explain.
It's a wet and miserable Sunday afternoon in Dewsbury town centre, West Yorkshire, but as I sauntered through the ghostly quiet town, a spectacular sound soon filled the air. I soon was able to follow this fabulous chorus of "Hold Me, Bat Boy" from the musical Bat Boy, to a rehearsal room currently occupied by Dewsbury based Diva Theatre Company.
Diva Theatre Company are much more than an amateur theatre company; formed in two parts - Diva Productions - bringing an exceptionally high standard of amateur theatre productions to the Wakefield area, and Diva Media - working with other local amateur theatre companies to bring productions to Yorkshire, including most recently working with Manor Operatic Society (Sheffield) on their production of Ghost: The Musical. Diva also has their own mobile photo studio, offering everything from professional head shots to family portraits - they bring their studio to you! Diva are also able to offer website set up for either individual performers to local theatre companies.
The triple Tony, triple Drama Desk and Golden Globe Award winning Broadway star Bernadette Peters presents her first UK solo concerts in over 15 years. Playing at the Manchester Opera House for one night only on the 5th June, this is her only English date outside London.
The Grammy and Emmy Award nominee will perform timeless, signature songs from the multitude of iconic shows in which she has played some of her greatest stage roles, including Gypsy, Into the Woods, Mack and Mabel and Sunday in the Park with George.
Following the success of its sensational show in February, international burlesque collective, Le Bouge Néon returns to The Epstein Theatre next month.
Direct from London, Le Bouge Néon is the crème-de-la-crème of London Burlesque and is unanimously regarded as the must-see burlesque and variety show in the UK, bringing glamorous burlesque performances, variety, comedy and vocal acts together for a stylish and seductive night of entertainment.
The biggest names in burlesque and variety invite you to join forces in their delectable den of iniquity on Saturday, June 11 where the only rule is to have an absolute ball.
Ghost The Musical is set to embark on a 24 venue UK and Ireland tour from the 1st September. Visiting a number of venues including Ireland for the first time this will be the shows 2nd national UK tour. In a brand new production for 2016 Bill Kenwright brings this reimagined production back to the UK.
The Double Academy Award winning movie is a huge success story, both critically and at the box office, where it was the highest grossing film in the year of its release. It starred the late Patrick Swayze, Demi Moore, Tony Goldwyn and Whoopi Goldberg and was directed by Jerry Zucker. The film's most iconic and moving scene was famously performed to The Righteous Brother's Unchained Melody, which also features in the musical version. Ghost won numerous awards and nominations, including being nominated for an Academy Award for Best Film.
Walking back to their apartment late one night a tragic encounter sees Sam murdered and his beloved girlfriend Molly alone, in despair and utterly lost. But with the help of a phony storefront psychic Sam, trapped between this world and the next, tries to communicate with Molly in the hope of saving her from grave danger…
The word is out!
Grease The Musical is coming to Blackpool Grand this June, performed by Blackpool and Fylde Light Opera Company.
Sandy and Danny are back in the original high school musical, bursting with everyone's favourite songs, non-stop dance routines and stunning 1950's costumes.
After a summer fling with super-cool Danny, good girl Sandy starts her new school Rydell High only to discover that Danny isn't the boy she thought he was. Now Danny must decide whether he's going to shape up, and Sandy must consider whether he really is the one that she wants…
An Authentic Community Theatre with Wider Appeal
Players Theatre in Cheadle Hulme are well advanced with rehearsals and set construction for their upcoming production of Entertaining Angels, a gentle and witty comedy by Richard Everett. Set in a classic English vicarage garden, recently widowed clergy wife Grace is enjoying her new found freedom but the return of her eccentric missionary sister together with other disturbing revelations forces Grace to confront the truth of her marriage.
Subcategories