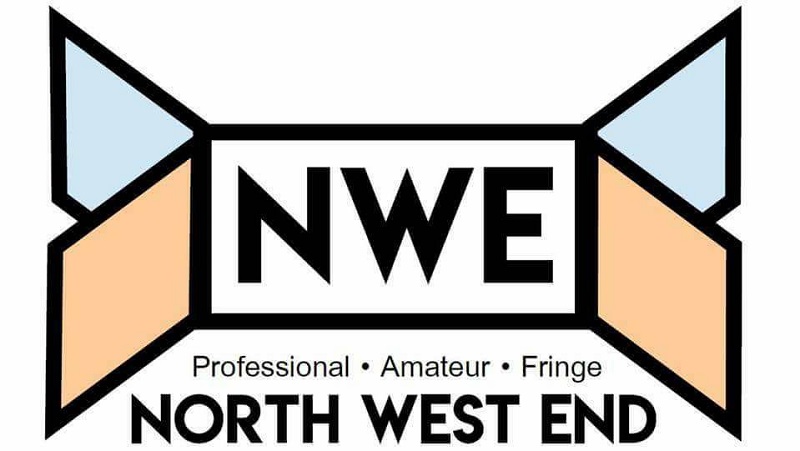 Community Theatre Reaching Out Far And Wide
Liverpool Network Theatre are well into rehearsals for their forthcoming summer production of The Merchant of Venice which is to be staged at a number of venues around the city. This is perhaps one of Shakespeare's lesser known plays sitting 'twixt comedy and tragedy, so I was particularly interested to know why they had opted for this and which the director, Lauren Steele, was happy to explain.
It's a wet and miserable Sunday afternoon in Dewsbury town centre, West Yorkshire, but as I sauntered through the ghostly quiet town, a spectacular sound soon filled the air. I soon was able to follow this fabulous chorus of "Hold Me, Bat Boy" from the musical Bat Boy, to a rehearsal room currently occupied by Dewsbury based Diva Theatre Company.
Diva Theatre Company are much more than an amateur theatre company; formed in two parts - Diva Productions - bringing an exceptionally high standard of amateur theatre productions to the Wakefield area, and Diva Media - working with other local amateur theatre companies to bring productions to Yorkshire, including most recently working with Manor Operatic Society (Sheffield) on their production of Ghost: The Musical. Diva also has their own mobile photo studio, offering everything from professional head shots to family portraits - they bring their studio to you! Diva are also able to offer website set up for either individual performers to local theatre companies.
The triple Tony, triple Drama Desk and Golden Globe Award winning Broadway star Bernadette Peters presents her first UK solo concerts in over 15 years. Playing at the Manchester Opera House for one night only on the 5th June, this is her only English date outside London.
The Grammy and Emmy Award nominee will perform timeless, signature songs from the multitude of iconic shows in which she has played some of her greatest stage roles, including Gypsy, Into the Woods, Mack and Mabel and Sunday in the Park with George.
Following the success of its sensational show in February, international burlesque collective, Le Bouge Néon returns to The Epstein Theatre next month.
Direct from London, Le Bouge Néon is the crème-de-la-crème of London Burlesque and is unanimously regarded as the must-see burlesque and variety show in the UK, bringing glamorous burlesque performances, variety, comedy and vocal acts together for a stylish and seductive night of entertainment.
The biggest names in burlesque and variety invite you to join forces in their delectable den of iniquity on Saturday, June 11 where the only rule is to have an absolute ball.
Ghost The Musical is set to embark on a 24 venue UK and Ireland tour from the 1st September. Visiting a number of venues including Ireland for the first time this will be the shows 2nd national UK tour. In a brand new production for 2016 Bill Kenwright brings this reimagined production back to the UK.
The Double Academy Award winning movie is a huge success story, both critically and at the box office, where it was the highest grossing film in the year of its release. It starred the late Patrick Swayze, Demi Moore, Tony Goldwyn and Whoopi Goldberg and was directed by Jerry Zucker. The film's most iconic and moving scene was famously performed to The Righteous Brother's Unchained Melody, which also features in the musical version. Ghost won numerous awards and nominations, including being nominated for an Academy Award for Best Film.
Walking back to their apartment late one night a tragic encounter sees Sam murdered and his beloved girlfriend Molly alone, in despair and utterly lost. But with the help of a phony storefront psychic Sam, trapped between this world and the next, tries to communicate with Molly in the hope of saving her from grave danger…
The word is out!
Grease The Musical is coming to Blackpool Grand this June, performed by Blackpool and Fylde Light Opera Company.
Sandy and Danny are back in the original high school musical, bursting with everyone's favourite songs, non-stop dance routines and stunning 1950's costumes.
After a summer fling with super-cool Danny, good girl Sandy starts her new school Rydell High only to discover that Danny isn't the boy she thought he was. Now Danny must decide whether he's going to shape up, and Sandy must consider whether he really is the one that she wants…
An Authentic Community Theatre with Wider Appeal
Players Theatre in Cheadle Hulme are well advanced with rehearsals and set construction for their upcoming production of Entertaining Angels, a gentle and witty comedy by Richard Everett. Set in a classic English vicarage garden, recently widowed clergy wife Grace is enjoying her new found freedom but the return of her eccentric missionary sister together with other disturbing revelations forces Grace to confront the truth of her marriage.
'A Lovely Way To Escape'
Rainhill Garrick Society are well into rehearsals for their upcoming production of My Friend Miss Flint, a comedy by Donald Churchill and Peter Yeldham, and they couldn't have chosen a more topical piece as it weaves its way through the shenanigans of tax avoidance and cover-ups. Panama anyone?
Following on from a sold out tour in 2015, Sophie Osbourne's debut play Kissing Frogs hits the road with a brand new UK tour calling at Stratford-Upon-Avon, London, Davenham, Brighton, Leeds, Liverpool and Birmingham.
Meet Jessica Ramsbottom – or Jess to her friends. She's just turned 30, has no children, stuck in a dead-end job and is STILL single. In the whirlwind world of speed dating, online dating and one night stands, does her perfect man really exists? Will Jess find the man of her dreams, or will she be the only one of her friends destined for the shelf?
The circus is coming to town, and it is bigger and better than ever before. The hit musical Barnum is set to open at Sheffield's City Hall on the 11th May for a limited number of performances. Staged by the ever popular Manor Operatic it follows the hugely successful, not to mention spectacular production of Ghost The Musical last year.
THE HEAT IS BACK ON IN SAIGON!
With the London production having now closed after a successful return to the West End we are once again without this stunning show on a British stage. But don't panic, The Cast present their second major performance of the year with the stunning musical - Miss Saigon - Schools Edition.
In this UK premiere of the re-released show many people consider the best musical ever. A classic love story is brought up-to-date in one of the most stunning theatrical spectacles of all time. In this specially adapted version of MISS SAIGON, Alain Boublil and Claude-Michel Schönberg (the creators of LES MISÉRABLES), along with Richard Maltby Jr, bring Puccini's Madame Butterfly to the modern world in a moving testament to the human spirit and a scathing indictment of the tragedies of war.
Subcategories