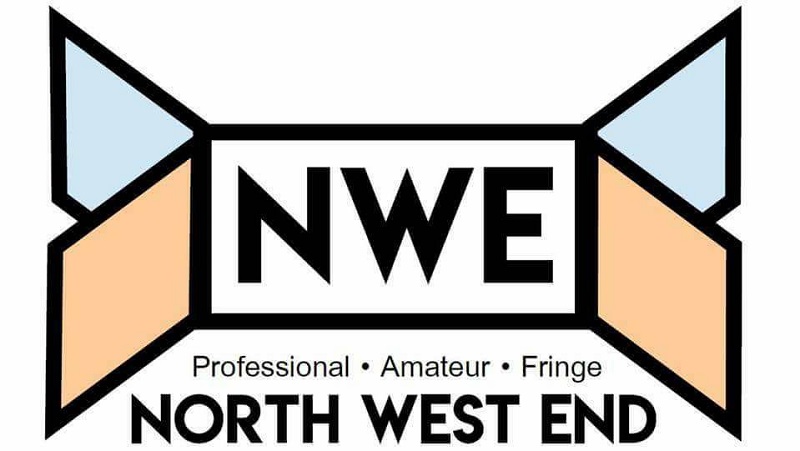 Supreme Storytelling with multi facets and great honesty, Northern Ballet's interpretation of the English literary classic Jane Eyre, is both beguiling and a homage to all that is - Charlotte Bronte. The ballet, unsurprisingly, was nominated for the South Banks Sky Arts Dance Award in 2017. Choreographer, Cathy Marsden takes the novel from page to stage and creates a beautiful and intensely detailed ballet, with the eye of a novelist, its storytelling is spellbinding.
Even before the curtain rose on The Band at Hull New Theatre, on Tuesday night, I sensed something special was about to happen. And it did. The tall gent who sat in front of me just before curtain up, offered to change seats with his much smaller wife, so I had a better view. In all my years of theatre reviewing, this was a first. So take a bow, Rob and Sue of Hedon, your thoughtfulness was very much appreciated.
Imagine an immovable force with enough power to sweep people up off their feet and change their lives for good… No, I am not talking about the 'beast from the east' or the impending 'storm Emma' – I am talking about the smash-hit musical Mamma Mia!.
Two push-bikes, one tandem, a couple of chairs and a table was all the stage setting needed when John Godber's The Scary Bikers came to Hull Truck Theatre on Tuesday night.
Not forgetting a hidden piano player (or was it a tape?).
Brighton Rock is not for the faint of heart. Adapted by Bryony Lavery from the Graham Greene novel of the same name, the story follows the travails of Pinkie (Jacob James Beswick), a small-time gangster and sociopath in the resort town of Brighton in the 1930s. The murder of the gang's previous leader has left a power vacuum which Pinkie hopes to fill. Unfortunately, he is dogged by rival gangs and dissent from within his own ranks; the affections of Rose (Sarah Middleton) a young waitress perhaps not as innocent as she first appears; and the scrutiny of would-be detective Ida (Gloria Onitiri) as well as the official police. Soon, Pinkie's world starts to unravel, as he and those around him descend into self-inflicted vortex of tragedy and violence.
This rags-to-riches-to-rags to-riches story kept a jam-packed Hull New Theatre enthralled on Wednesday night, as the award-winning West End production Jersey Boys came to town.
Bringing to life the remarkable rise to stardom of Frankie Valli & The Four Seasons - a bunch of deadbeat kids from New Jersey, in America - Wednesday's sell-out show was one of 16 performances of the true story at this newly-refurbished theatre.
The absence of Barry Rutter offering his traditional handshake to the Northern Broadsides faithful as they troop into their unique Viaduct space is a mark of how the company he founded is entering a new era without him.
From the production team behind Jeeves & Wooster, The Miser, The Dresser and the sensational smash-hit musical The Bodyguard, comes the stage adaptation of the 2012 comedy film "Quartet". This charming tale of four ageing opera singers - Cecily, Reggie and Wilfred, currently residing in a grand retirement home in Kent, along with newly arrived resident Jean - a once Opera star and ex-wife of one of the fellow residents.
Alice Howland has the perfect life - a successful job as a linguist's professor at Columbia University, a doting husband who also has a successful job as a Physician, and two grown up children, John and Lydia - a budding actress. In June 2015, Alice celebrates her 50th birthday surrounded by her family. A month later, believing she is menopausal, she visits her GP and admits she has forgotten things lately such as names and on occasions has become disorientated. A few years ago Alice's mother and sister were killed in a car accident and the GP thinks it could be depression but organises blood tests and an MRI scan.
My husband, knowing I am a Hamlet virgin, and upon hearing I was reviewing William Shakespeare's work, offered the following advice: "It's a story about a baby pig."
Well-meaning friends suggested I take my knitting to the theatre; plug in my headphones during the performance and even take a book to read. Mention Shakespeare and this seemed to be the common reaction.
From Weight Watchers, to F-Plan, SlimFast to Cambridge and Atkins to name a few (all of which are mentioned within the musicals song lyrics), there was (and still is) always some new diet coming out. Curious to get an understanding of the diet craze, writer Kay Mellor joined a local slimming group to get an insight into the ever expanding diet franchise.