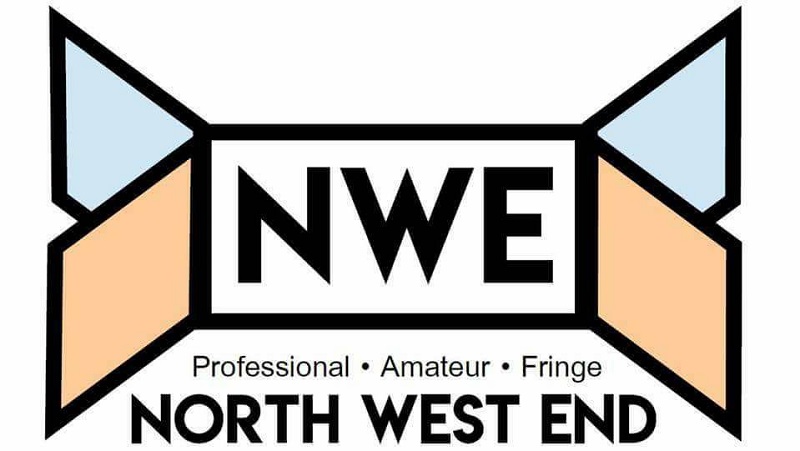 Last night was my second visit to the Mechanics' Theatre to watch the students of Wakefield College. This time it was to see Nigel William's stage adaptation of the famous novel Lord of the Flies by William Golding. The first professional production of William's adaptation was in 1995 by The Royal Shakespeare Company and it has gone on to be performed worldwide, often used as a popular GCSE Drama text for its haunting themes and reflection of human nature. Last night's performance was part of Wakefield College's Summer Season of Theatre, Dance and Music. The cast consisted of level 3 year 1 actors of the college and they definitely managed to leave an impression on the audience at the end of the dark tale.
Dirty Dusting is the story of three elderly cleaners, Elsie (Crissy Rock), Olive (Dolores Porretta) and Gladys (Leah Bell) who decide to set up a phone sex line after their awful boss David (Lee Brannigan) decides they are "too old" to stay.
In a nutshell, it was light-hearted, fun. Very reminiscent of cabaret-style entertainment, with never-ending euphemisms and crude innuendos that were almost too risqué, but had the audience in stitches.
Olive, Elsie, Gladys were likeable, well-rounded characters. With Olive's obsession with the Girl Guides, Elsie the wild child and Gladys being more naive yet really growing into the sex-line role, they were the kind of elderly ladies you wouldn't mind growing up to become.
As part of The Royal Exchange's eclectic season, this was the World Premiere of Hattie Naylor's stage adaptation of Sarah Waters' acclaimed novel, The Night Watch.
We were transported back to 1940 and London at the start of Hitler's bombardment of the city. The main story revolves around a love triangle between Kay Langrish [ Jodie McNee ] and her two girlfriends Helen Giniver [ Kelly Hotten ] and Julia Standing [ Lucy Briggs-Owen ], whilst a sub-plot revolves around the reuniting of two conscientious objectors after their time in prison; Duncan Pearce [ Joe Jameson ] and Robert Fraser [ Ben Addis ] and their kindly and elderly prison guard Mr. Mundy [Christopher Ettridge ].
"Give me this amazing technicolor dream" of a show.
From the moment the choir entered the stage we knew we were in for a treat.
Lucy Kay opened the show as the Narrator and wow, did she own the part. I've never seen so much passion and energy thrown into this part and it made me see the show in a whole new light. Kay's voice is out of this world, going from beautiful soft Soprano voice to full out belting during certain songs. She is a huge talent and I for one am glad she entered the theatre world. Her acting throughout was top notch and her comedic timing fantastic.
Blind Man's Song is part of the annual Physical Fest happening at the Unity Theatre, Liverpool from the 20th-28th May. It is a haunting and beguiling wordless tale centred around a blind man and his imaginings.
We begin in almost silence, all we hear are the labored breaths of the blind man, tenderly clutching a green handkerchief. He uses his walking stick to survey the sparsely decorated room, consisting of a metal bed and a piano. He moves with faltering steps tapping out a rhythm with his stick on the floor and finally the bed - this sound reverberates around the stage and begins to loop. The blind man moves to the piano and his song begins.
Tmesis Theatre Graduate Company present Grimm. This is a training project in physical theatre, part of the annual Physical Fest in collaboration with the Unity Theatre.
We enter and take our assigned places facing in, dimmed lights, branches above us the storyteller begins and we become aware of movement in the shadows. Soon a host of characters from The Brothers Grimm tales enter and leave the circle, fleeting glimpses.
The Regent theatre was buzzing last night with people excited to watch The Rocky Horror Show. Myself included, this happens to be one of my favourite shows and this was my third time seeing it at the Regent. Now the people of Stoke are usually more dressed up than not when this cult classic hits the Regent stage but last night this wasn't the case. There were a few who'd gone to town in their costume but most were just normally dressed. It was apparent from the get go that there were some diehard fans in the audience anyway. Why do I mention this? Well if you're a stranger to The Rocky Horror Picture show, it's all about the audience interaction.
At first I was afraid, I was petrified…but it turned out to be the best ride of my life (no pun intended).
I tried, without success, to watch the original 1994 movie from start to finish, (entitled The Adventures of Priscilla, Queen of The Desert); but couldn't for the life in me get into it. The show received rave reviews during its run in London's West End in 2009, at the Palace Theatre. The original cast included Jason Donovan as Mitzi (aka Tick), Tony Sheldon as Bernadette and Oliver Thornton as Adam (Felicia). It was mainly due to the fact that my childhood crush (Jason Donovan) was announced as reprising his role as Mitzi/Tick in the UK tour which made me have the urge to go and catch the tour. Having seen him in previous stage musicals, including War of The Worlds (Birmingham Arena) and Annie Get Your Gun, Aylesbury Waterside Theatre), I was a little apprehensive about how this role would suit him, however within minutes of entering the stage (to a huge rush of cheers and applause from the packed out audience) he took away any doubts and fears. This role was made for him!
I've got to be honest: dance shows have never really been my thing. Especially contemporary dance…to my untrained, philistine eye I've always found it a little flail-y and opaque – too much arty swooshing around and not enough substance.
I'm not proud to have held such dismissive and rigid views; so I'm really pleased to say that two shows, in quick succession, have totally challenged my viewpoint and opened my eyes: to the immense creative potential of dance as an art-form and to its power to enthral, entrance and excite.
Entering the Royal Court for Shout - The MOD Musical guests were greeted by a row of vintage scooters from Liverpool Scooter Club and crowds of men in parkers and I thought that was setting the tone for the show. I expected The Who, The Kinks, The Jam but I was very wrong. What I saw was full on Girl Power, 1960s style and it was wonderful.
Shout is the story of five stereotyped women who all read the same magazine, Shout, through the 1960s and all write to the magazines advice columnist for help with their love life. Red Girl, played by Sarah Folwell is the innocent geek of the group, Orange Girl, Emily Chesterton, the homemaker, Blue Girl, Hayley Hampson is the narcissist while Miriam O'Briens Green Girl is the promiscuous one leaving Yellow Girl, played by Evangeline Pickerill as the American fangirl in London. All these girls live in different areas of swinging England but all rely on Shout Magazine and agony Aunt Gwendolyn Holmes, played by Katie Tyler, for help throughout the decade. The advice these girls in need get from Holmes includes get a new hairstyle, paint your nails or get on with it!
Flowers For Mrs Harris – a brand new musical, has landed in Sheffield for its World Premiere, and I was fortunate enough to get tickets to its public dress rehearsal on Wednesday 18th May, ahead of Preview and Press Night.
Based on the novel by Paul Gallico and book by Rachel Wagstaff, with a 1992 TV movie entitled "Mrs 'Arris goes to Paris" in 1992 starring Angela Lansbury as Ada Harris and Diana Rigg as Mademoiselle Colbert. The story is based in London, 1947, where hard working Mrs. Harris spends every waking hour cleaning for her many clients. She wants for nothing or so she thinks, that is until one day whilst cleaning for one of her clients, she sees something that takes her breath away…a Christian Dior dress. Something deep within her awakens and she is determined that some day she will own her very own Dior dress. Ada sets upon scrimping and saving all that she can, even selling her own rations in the process, to ensure she can fulfill her dream. Her incredible journey enables her to finally let go of her past and along the way she makes new friends, finds a new love interest of her own, brings a young couple together and even dodges customs!