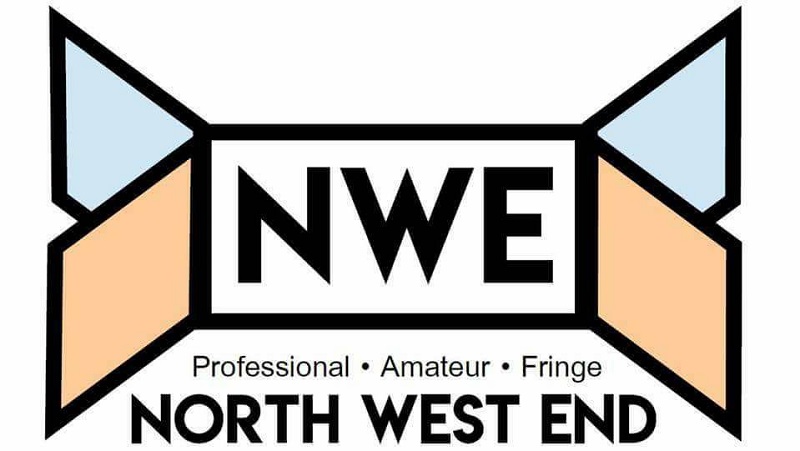 Legally Blonde is one of my favourite musicals of recent times with its catchy score and feel good factor so I was thrilled to hear that the show was being performed at the glorious Stockport Plaza by Ohana Theatre. With the show taking a professional sabbatical until later this year amateur companies across the country have seized the opportunity to present their versions and increase the shows reach.
"BE CAREFUL WHAT YOU WISH FOR...."
Local group Croft House Theatre Company have returned to Sheffield's Lyceum Theatre with the the lesser known Sondheim musical, Into The Woods. Of course most people automatically think of Sweeney Todd when anybody mentions Stephen Sondheim, and although I admit that is by far my favourite of his fabulous musicals, I do also adore the music, and of course, the story of Into The Woods.
Until I saw the Manchester Musical Youth production of "Hot Mikado" in Summer 2015, I had never previously been a fan of youth or amateur theatre.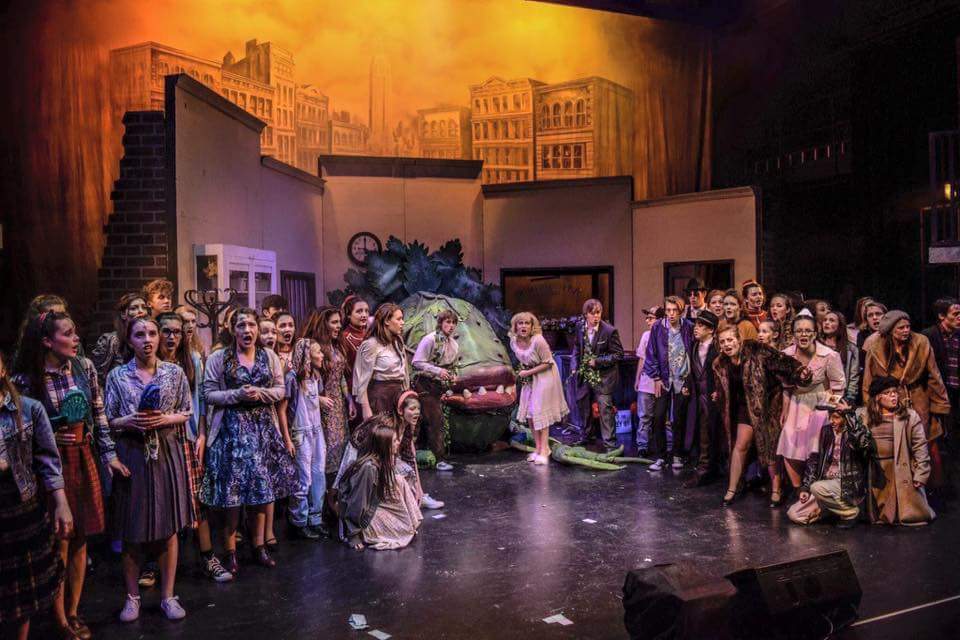 That production converted me totally and I am now a devoted follower of Manchester Musical Youth. I was very much looking forward to tonight's performance of 'Little Shop of Horrors'...and I wasn't disappointed.
I have only seen Little Shop of Horrors once and that was the 1986 film version. I wasn't overly impressed. However, the MMY production is absolutely outstanding and vibrant and leaves the film limping along far behind.
Well, if you want to be transported back to the 60's, this is a great place to be.... Billy Liar tells the story of William Fisher, a 19 year old working class lad with a big imagination.... One that lands him in even bigger trouble... William is bored and spends most of his time in a fantasy world that neither his family nor friends understand. He currently has 3 girls on the go, 2 fiancés Barbara and Rita, and his one true love, Liz...
Presented by the University Of Manchester Musical Theatre Society in yet another theatre space on Oxford Road in Manchester, and one I had until last night never been to; The Council Chambers in the Students' Union Building.
The room was not used as a conventional theatre though. For this production, the band were placed on the stage, with the auditorium split in half lengthways. One half given over to audience and the other to the performance space, making it a very long and narrow stage. The left part of this stage being set out with a couple of rows of chairs for the 'contestants', and the right side with a desk and a couple of chairs for the 'judges'. Central was a single mic. Behind, on the wall, pictures and artwork of Primary School children and an American flag. We were in a school hall somewhere in the States (Putnam County), and we were gathered to witness the county finals of that very American competition, a spelling test. (Bee).
Having only just finished a run of the West End musical BETTY BLUE EYES, and with a their current youth production taking a short rest for three days to accommodate, Pick Me Up present She Stoops to Conquer; by one of the most popular eighteenth century English writers, Oliver Goldsmith. Having previously staged a specially commissioned performance for a very special 80th birthday party at the Tom Stoppard Theatre, Pocklington School, the company, led by Mark Hird as Mr Hardcastle, accompanied by Juliet Waters as Mrs. Hardcastle, revive their production for just three performances at the York's Joseph Rowntree Theatre.
Welcome to The North West Premier production of Jill Santoriello's Musical of the Dickens classic, A Tale Of Two Cities.
With book, music and lyrics all by Santoriello, she is one of only two female composers to hold such credits on Broadway. And with her US successes under her belt, the Musical is now finding its way into Europe. As far as I can tell, never actually having heard of this Musical before, there has been only one UK professional production mounted, and very few Amateur companies have picked up the gauntlet, but those that have, have always had success with it.
Performance Academy was set up five years ago to give children in West Yorkshire the opportunity to develop their singing, acting and dancing skills. So it's no wonder that's tonight collection of acts was entitled "Sing! Dance! Act!"
Supported by the Andrew Lloyd Webber Foundation and WACCL, Academy Principal Louise Denison, along with a full team of Directors and Academy Tutors, have put together a variety of songs, dances and acts from a variety of popular musical and films bringing a wide mix of ages from primary school aged children to teenagers, performed for one night only at the popular Theatre Royal in Wakefield.
Willy Russell's story of twins secretly parted at birth has a long history and the musical version is well and truly cemented as a classic of British Theatre, enjoying a long run in the West End until recently and is still on tour across the UK. Many audiences do not realise that the story started as a piece commissioned for schools in 1980s, designed to be performed with a minimal cast and staging and this, play version, is what Acorn Theatre Company presented at Batley Town Hall tonight. The good news is that the play script still stands up without the songs of the musical; the themes of superstition, class and fate still find their voice through Russell's words but unfortunately here they were not drawn out enough in this performance.
The international award winning musical "Les Misérables" has embarked upon York's Joseph Rowntree Theatre, by local theatre group PICK ME UP, who once again delivered a high quality performance leaving the audience literally moved to tears by the groups take on the Victor Hugo classic.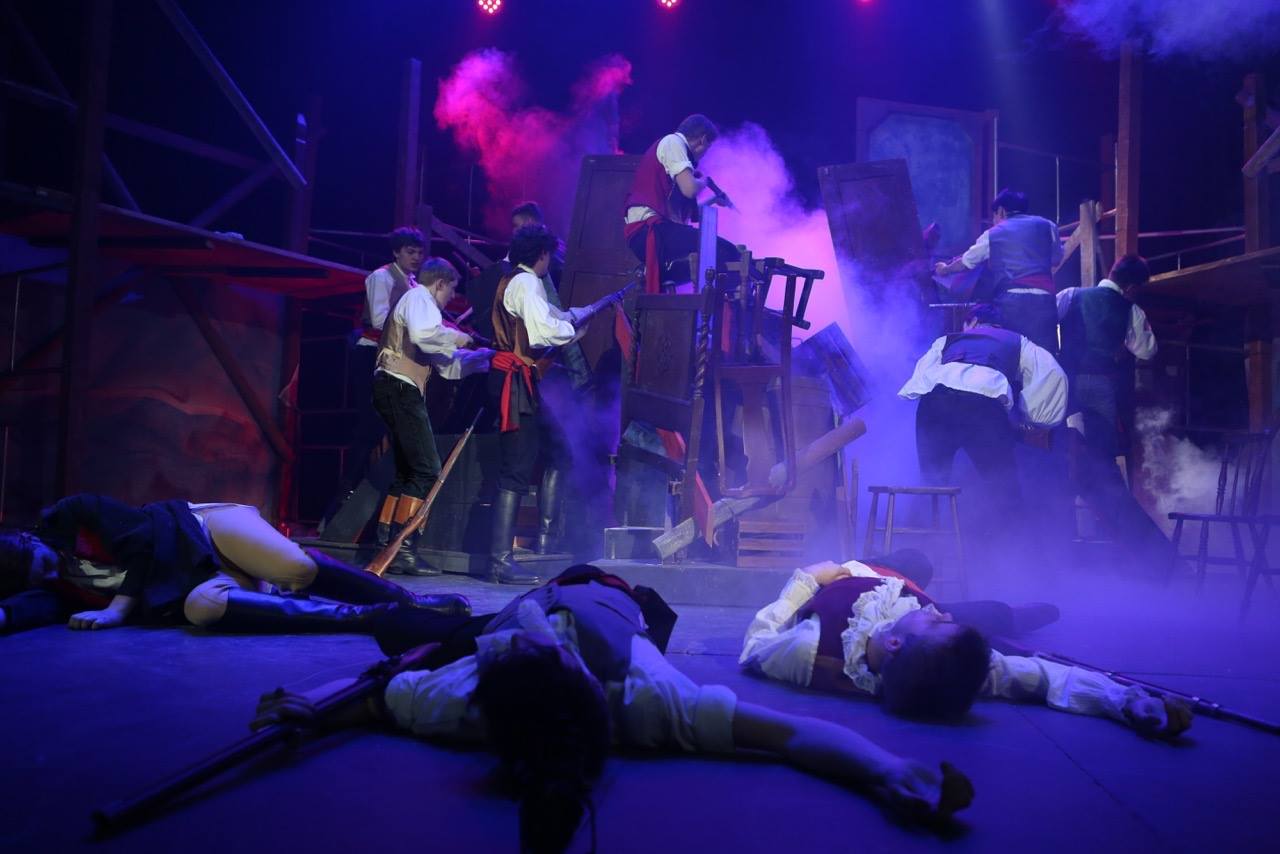 Having only very recently finished their run of BETTY BLUE EYES, at Friargate Theatre, it is now the Youth sections (aged up to nineteen) turn to perform and to bring this musical masterpiece to Yorkshire. Before I even added this particular event to my diary, I knew it was going to be a spectacular, as PICK ME UPs' previous shows have blown me away with the outstanding professionalism and talent of the performers from leading roles to members of the ensemble. Tonight's performance completely exceeded my expectations.
Ghost The Musical opened in Manchester nearly 5 years ago to huge critical acclaim starring Broadway star Caissie Levy as Molly Jensen and local boy Richard Fleeshman as Sam Wheat. After a sell-out run at the Opera House it transferred to the Piccadilly Theatre in London and a run on Broadway soon followed. After a successful UK tour in 2013/14 the show has now been seen in South Korea, Italy, Hungary, Manila, Mexico, Buenos Aires, China, Taiwan, San Paulo and is now on tour in Australia.
You are here:  

Amateur Reviews