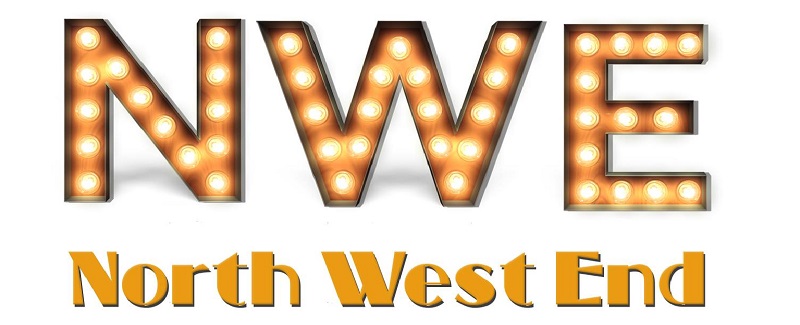 12 remarkably talented performers and one stunning venue all added up to a memorable night of musical theatre presented by Cygnets at St Michael and All Angels Church, Macclesfield.
To put this review into the amateur category almost seems like a crime given the professionalism shown by everyone connected with this production. Kalini Kent has masterminded an evening of musical entertainment that could rival any professional offering.
Les Misérables is the world's most popular musical having played continuously in the West End for almost the last 30 years and featured some of the best known names in musical theatre. Despite being panned by the critics in the beginning the show has gone on to play in 42 different countries and is the second longest running show in musical theatre history.
And now the show has arrived at the Oldham Coliseum where Congress Players are performing the schools version. Performed entirely by a youth cast this is no easy task but this production wouldn't look out of place on the West End Stage. From the superb cast to the imaginative and breathtaking set you are certain to leave the theatre with a smile on your face and maybe a tear in your eye.
From the moment you enter the Quays Theatre, you are immersed into a sea of spandex, tank tops, tie dye and questionable hairdos.   It's the 70s!
For those who are too young to have experienced a 70s nightclub, this will be an eye opener. For those not too young it will be a nostalgic, flare sporting swagger down memory lane.
It is always difficult to have an open mind with a show you have a preconception of having performing in it twice yourself, but I tried with Altrincham Garrick's latest offering of 42nd Street and really enjoyed what I saw.
Having also performed in the show at that very same theatre in the previous production by Trafford Margaretians, it was hard to side-step the impression that there were quite a few changes to the script, and indeed a few of the songs (showstopper 'I Only Have Eyes For You' from the film Dames, replacing 'I Know Now' at the end of the bar scene). Nonetheless, it is the whole experience that makes a show and with the demand for strong dancing - particularly tap - and the portrayal of vanity, despair, love, aspiration and ambition, the show offered these in bundles, mainly through talents of students from Chester's The Hammond School, as well as society regulars.
The latest example of youthful talent in this great city of entertainment culture is The Manchester College's Arden School of Theatre's Bonnie & Clyde, with music by Frank Wildhorn, lyrics by Don Black, at Contact Theatre.
The story of American outlaws Clyde Barrow, his love interest and partner-in-crime Bonnie Parker and Clyde's brother Marvin "Buck" Barrow, as their notorious exploits captured the country's imagination.
With the professional version of Ghost the Musical that opened down the road in Manchester back in 2011 having a budget in excess of 8 figures this show is a challenge for even the most ambitious amateur company.
What becomes immediately apparent when you see X-RAYS latest production at Haslingden High School is that not having access millions of pounds worth of budget doesn't detract one bit from this emotional and at times very funny piece of musical theatre.
I have been fortunate enough to see many a production of A Chorus Line, however Pendleton Sixth Form Centre's offering stands out above most due to its incredibly tight and talented cast. Directed by Kelly Cullen with sumptuous chorography from Hannah Birch this show is as bright as the lights on Broadway where the show first opened in 1975.
The show opens in the middle of an audition for an upcoming Broadway production. The formidable director Zach (Deane Dixon-Foster) and his assistant choreographer Laura (Helana Keane) put the dancers through their paces. Every dancer is desperate to secure a part. After the next round of cuts, 17 dancers remain. Zach tells them he is looking for a strong dancing chorus of four boys and four girls. He wants to learn more about them, and asks the dancers to introduce themselves. With reluctance, the dancers reveal their pasts. The stories progress chronologically from early life experiences through adulthood to the end of a career.
The East Cheshires Musical Theatre Company are in fine voice as they open for a week long run of The Witches of Eastwick at the Altrincham Garrick. Yet another fantastic production in what has been a superb year for the Garrick to date.
Three 'Witches' frustrated and bored by their mundane lives in the town of Eastwick, with a shared longing and desire for 'all manner of man in one man' think all their dreams will come true in the form of a charismatic stranger, a devil-like character, Darryl Van Horne (Matt Mears).
Witnessing Worsley's WITS was Wonderful
On my first ever trip to Worsley Court House; I had the pleasure of witnessing the proceedings of Worsley Intimate Theatre (WITS)'s final show of their current season, in the form of Mike Leigh's Abigail's Party.
Performed 'in the round' (well, with seating at two sides), the play is set in the home of Estate Agent Laurence (Simon Griffiths) and his domineering wife Beverly (Julie Cunningham) in the 1970s. Material woman Beverly has decided to invite their new neighbours over for drinks and nibbles and invites old neighbour Sue (Sarah Kirk) round to join them, after she is urged away from her daughter's party.
Why am I alone tonight, when I should be Stepping Out!
It is always sad when shows suffer due to being compared to their film counterparts and in some respects - despite the fact that many are play before films - Richard Harris' Stepping Out is one such show that, for me, experienced just that.
Currently running at Altrincham Garrick Playhouse, the show that saw Liza Minnelli play the part of dance teacher Mavis (Laura Chandler) who we see trying to bring out the best in her 'students' throughout their journey from inexperienced tap beginners to performers on a professional/charity concert stage, experiencing personal stresses and social confrontation along the way.
New York, New York is probably the most famous song from this musical first seen on Broadway in 1944.  And this youth production at RNCM is a 'helluva' of a show!
Written by Leonard Bernstein and based on a concept by Jerome Robbins the story revolves around three sailors during 24 hours of shore leave in New York.  Gabey (Nathan Tunnah), Ozzie (Harvey Stanhope) and Chip (Lucca Chadwick-Patel) begin their leave on a subway train where Gabey falls in love with the winner of June's 'Miss Turnstiles' contest after just a glance at a poster.
Following clues from the poster which Gabey stole the three sailors set about searching the city for 'Miss Turnstiles', Ivy Smith played by Daisy Wood.  But all does not go to plan as they are chased by the Police which see them split up and end up searching alone.
You are here:  

Amateur Reviews