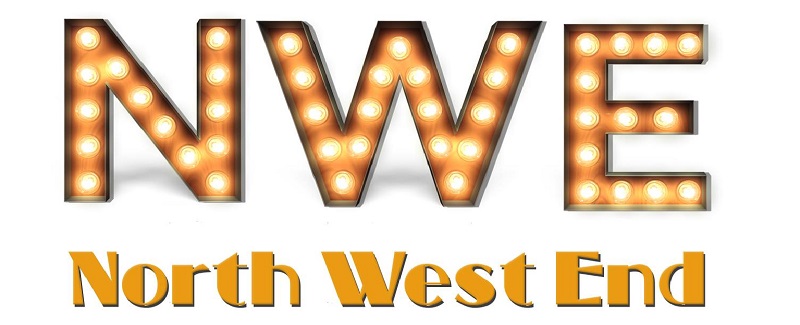 Ok, I'll say it... I'm crazy for you!! Stockport Operatic Society (Amateur) have produced an absolutely first class show from start to finish and, with the Plaza's narrow stage notwithstanding, was a huge undertaking to fit so much set (and two cars!) on their stage leaving room (just!) for the wonderful choreography and story to flow.
Tonight, Meighan Youth Theatre Productions (MYT) presented us with an evening jam packed full of songs from a total of 29 different musicals. There was no MC, just performance after performance with no pause in between songs (very smoothly done I have to say).
In HOME's Theatre 2, a smaller studio theatre, Manchester School Of Theatre presented their first play this season with their third year students. The chosen play, David Hare's The Blue Room was a rather odd choice I thought, not least because it is one of Hare's lesser known and rarely performed works, but also because it is really a series of duologues which are connected only by one actor continuing into the next.
'I can't fight this feeling' of utter joy. What a show! From the second the house lights went down we were transported to the Sunset Strip and into Dennis Dupree's nightclub, the Bourbon room. Rock of Ages is a jukebox musical bursting with songs from the 80s, including Cum On Feel the Noize, We Built This City, Here I Go Again and the show stopping Don't Stop Believing. It tells the story of Drew, a boy from South Detroit and Sherrie, a small town girl, chasing their dreams of making it big and falling in love.
South Manchester AOS's (SMAOS) latest production is the Broadway hit, West End flop, but most definitely Z-Arts hit, The Drowsy Chaperone.
The Drowsy Chaperone is a play about a Musical, a fictional Musical which we see played out on stage, interrupted by the play. It is a post-ironic, retro-modern satire on the Musical Theatre genre of the Broadway of the 1920s; and it uses an actor, in present day (the play), playing the audience a record of the Musical, which unfolds, hallucination-like, in front of our eyes in this man's own apartment; which he comments on throughout, interacting with - as much as one can interact with an apparition - well I think you get the idea!
It is quite difficult to comprehend that Manchester Musical Youth (MMY) are only two years old! In the last 24 months they have set new standards in youth performance, not only in full musical productions but countless concerts. Their reputation in Manchester now makes a ticket to one of their shows a highly sought after prize and I was honoured to have been invited to see their 2nd anniversary concert at Oasis Academy in Salford Quays tonight.
Greater Manchester is literally teaming with privately run dancing schools, and all have a large number of students, affirming that the future of live theatrical entertainment is still alive and well. Some, as indeed this one does, also offer training in singing and acting too, and so it is always a pleasure for me to support the younger generations as they - some for the first time - take their moment in the spotlight.
This has to be one of the most proficient and competent productions I have seen from the talented people at Arden Theatre School. It was a polished and professional product from start to finish and was both highly comical but with a darker and more sinister side - just how I like my comedy.
A Thoughtful and Evocative Drama
Following critical acclaim earlier in the year, Liverpool Lambs is being re-staged at St Michael's Irish Centre as part of the Liverpool Irish Festival 2016. Written by Steve Nolan and Peter King, it tells the little known story of the men and women from Liverpool, much of it based on King's real family members, who helped to change the course of Irish history as it remembers their contribution to the formation of an independent Irish Republic through drama, dance, music and song.
A Delightful and Entertaining Production
First published in 1902, The Hound of the Baskervilles was a return to the story of Sir Arthur Conan Doyle's famous sleuth, Sherlock Holmes, after an 8-year hiatus although this story is set before the latter events of his 1893 story, 'The Final Problem', when Holmes was apparently killed off. The story behind this play, adapted for the stage by Tim Kelly, draws from the legends and supernatural folklore of Devon and Dartmoor where the play is set.
Once again I got the chance to visit the wonderful PADOS Studio Theatre in Prestwich, this time to see the Agatha Christie classic 'And Then There Were None'. And yet again this intimate space has been transformed to look so much bigger with a stunning set which was illuminated by some clever lighting.
You are here:  

Amateur Reviews