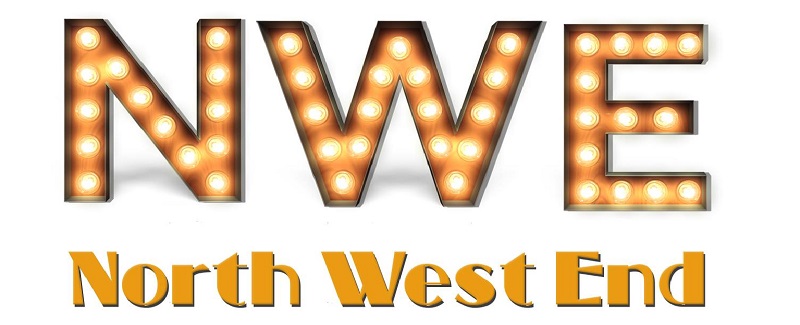 Faced with howling winds on a cold, wet, wintry night in November, curling up in front of the fire with a cup of hot chocolate might seem the best way to spend the evening, but you would be wrong....The Players Theatre in Cheadle Hulme is the place to be! Currently being performed at this little gem of a theatre is Bill MacIlwraith's 'The Anniversary' which will certainly chase away those winter blues and leave you wiping tears of laughter away instead. Henry, Terry and Tom are three strapping lads employed in the family's (cowboy) building business, with a mum who controls every aspect of their life, is it too late for them to cut those apron strings or will she continue to wrap them around her little finger?
Perhaps somewhat wrongly advertised as the University Of Manchester Drama Society's Autumn Showcase, this was a one act play lasting just shy of 50 minutes, by student Marina Jenkins, who also directed.
Van tells the story of an aging couple selling burgers from a 'van' on a lay-by on a main road (the A63 actually). What starts out as a gentle comedy in the TV sit-com vein, soon starts to turn quite dark, as one 'customer' to the van turns out to be a lady claiming to have had a sexual relationship with the man when she was only 15 and now blackmails him into paying her money for essential medical treatment for her 4 year old son. This scenario raises more questions than it answers, and indeed, the question marks are still there at the end when we see his wife sitting alone drinking wine with a confused and worried expression on her face.
Enchanting Evening of Action, Dance, Laughter and Song
With a woodland backdrop and to the sound of the Big Fish Theme, our Narrator (Amy Balfour) danced her way through the audience to the stage, in the first of her many routines of the evening, as we learnt how the cruel Prince Adam had been punished many years earlier so he would learn that true beauty comes from within, before a whole cast rendition of 'Uptown Funk' led by Belle (Katie Reeves) got the audience well and truly tapping. Bully boy Gaston (Mikey Rowan) arrives on the scene with the intention of securing Belle's hand by fair means or foul and with his trusty sidekick Lefou (Lilljana Spencer) in tow, they launched in to a truly good rendition of 'Bad' with Balfour leading the dance routine of the supporting chorus (Millie Riley; Jessica McDevitt; Grace Spencer-Storey; Isabella Parsonage-Howard; Olivia Parsonage-Howard; Holly Spencer-Storey).
Many would comment that November is too early to be engaging with Christmas festivities but I believe it is never too early to get yourself into the Christmas mood and White Christmas, performed by BOST Musicals, is certainly a good way to begin. This production stars several cast members who are very experienced in working with BOST and this showed as they took to the stage with confidence and enthusiasm.
Godspell, as you might expect, is a Musical about the spell of God... in fact, it is based around the parables found in The Gospel According To St. Matthew, with particular reference to Jesus's last days on earth and his crucifixion. However, if Andrew Lloyd-Webber can do it and get away with it, then why shouldn't Stephen Schwartz.
Duckinfield Methodist Church Social and Entertainment Group have once again produced a stellar performance in their annual play. Following on from last years' successful The Late Mrs Early, this year they present the comedy Busybody by Jack Popplewell.
Busybody is set in the early 1960's in the plush offices of Richard Marshall's company located in Chatham House, London. Despite the obvious prosperity of the company, all is not as it seems, especially when Lily Piper, the busybody cleaner, finds her employer's 'body'. Lily is not the only busybody though as the hapless Detective Superintendent Baxter is soon to find out. Which one of Marshall's employees killed him, and is all what it seems?
Liverpool Network Theatre Group's Autumn production is Charlotte Jones' award-winning comic play, Humble Boy, which explores several themes including death, grief, the march of time, lost loves and infidelity.
Set entirely in a pretty country garden, we meet Felix Humble (Toby Everett), an astrophysicist at Cambridge who is searching for and struggling to find a unified theory to explain the universe. He has returned home having received word of the death of his father, James Humble, a biology teacher and beekeeper. He is met by Mercy Lott (Eve Smith), the ditsy well-intentioned spinster who does the bidding of his mother, Flora Humble (Susan Reeve) whose appearance in her bug-like sunglasses and all round frenzy sets her out as the Queen Bee and provokes his regression and the return of a childhood stutter.
This was Arden Theatre School's Acting students taking part in a selection of 6 short plays written and directed by established local creatives, in much the same way other similar events take place in the city, such as the JB Shorts plays for example. The only difference here being that all the actors were students of Arden.
You know when you are really looking forward to seeing something but it falls a bit flat when you do? Well, let me tell you..... Oliver! a show I was really looking forward to seeing tonight at the Brindley Theatre, Runcorn, simply soared above all my expectations! From the moment the curtain rose I felt a tingle as the music started and we experienced the quality of the performances and vocal talents from the cast of this classic musical.
Legally Blonde has taken to the Mitchell Memorial Theatre Stage this week, Stoke Youth Musical Theatre Company have taken on this very pink challenge. I'll be honest the group had a lot to live up to with me, Legally Blonde happens to be my favourite book, film and musical. So I went in knowing the show inside out. Did they live up to my very high expectations for the show then? Yes! The show didn't come without a few first night hiccups. But like I said it was the first night.
A trip to the Lyceum Theatre this week will transport you down south to Essex in 1968, where life is set to soon change forever for the girls in the stitching room of Ford's Dagenham car plant. When the female factory workers have their pay grade dropped as they are deemed to be "unskilled workers" by their male managers, it falls on Rita O'Grady (Kate Parkin) to lead the girls in a battle for equal pay against American car giant Ford and their Union that is failing them. First opening in the West End in 2014, this musical never really took off in London, which is perhaps surprising when you consider its catchy 60s inspired songs, strong female lead narrative and its balance of humour, wit and poignancy through a significant moment in British history.
You are here:  

Amateur Reviews