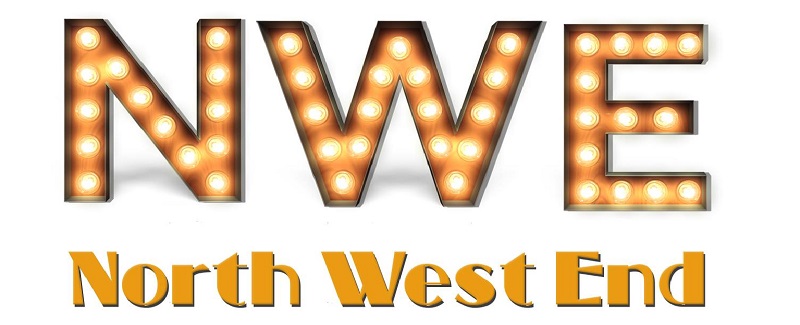 Families come in all shapes and sizes...and you don't get a family more mysterious and spooky (so the song goes) than the Addams family.
The audience were raring to go right from the start as the familiar Addams Family theme tune was played in the overture and everybody click clicked in the right place.
With an American male motivational voice-over speech starting the show, we were left in no doubt at all that Shana Keeler's School of Dance's showcase this afternoon was going to be about believing and building on your dreams and aspirations and working towards achieving them. This idea was further reinforced by the first two items on the bill, even with clouds with the three words written on them being brought in by the dancers. It was a highly pseudo-American psychology and this style of motivational brainwashing is not something that us Brits aren't usually very fond of. It was not for me, certainly. That being said however, this was the theme of the showcase. In the first half of the presentation we were shown four different individuals who all had dreams and we see them struggling with their dreams and the hardships they had to face in order to overcome the criticisms or cynicisms of others and then the second half shows us the realisation of those dreams. Again tub-thumping the message being that anyone can do anything if they truly believe they can.
This was my first visit to The Theatre Royal. Indeed it was even the first time I had ever put foot on St. Helens' ground. In fact if it hadn't have been for the wonderful kindness of fellow reviewer Lorna Weekes taking me by car I wouldn't have got their at all. So why, I hear you ask, did I go to all this trouble for 'just another dancing school showcase'?! Precisely because this was not just any dancing school, this was the end of year showcase from Danceworks Ballet And Theatre School, Eccles.
The last time I attended Oldham's Grange Arts Centre, it was snowing! This time it was wet but slightly better weather. The first and previous time I attended a youth showcase. Tonight I witnessed some very talented performers in the recently licensed Broadway hit American Idiot, by North West Theatre Arts Company!
If this had been a showcase for agents, I would have snapped them all up instantly. The standard of these young performers is second to none and their passion for their art is so obvious that they will stop at nothing to entertain a paying audience, no matter how many an empty seat.
Cutting and Funny with a Resonance to the Modern Day
The scene is set for Liverpool Network Theatre's latest production as the backdrop of a circus tent provides director Lauren Steele's vision of the greatest show on earth - The Merchant of Venice with its very own ringmaster in businessman Shylock. Whether you buy into that or not, what most definitely follows is a glorious evening of entertainment as we leap from the business legalities of Venice to the feminine guile of Belmont as two worlds compare and contrast before they ultimately collide in Shakespeare's infamous tragi-comedy.
Pick Me Up's 2016 Summer Sondheim season opens with Assassins. Assassins is written by John Weidman based on a script by Charles Gilbert, a playwright, which was read at Stuart Ostrow's Musical Theatre Lab where he served as a panellist several years previously. The musical premiered Off-Broadway in 1990 and opened in London in 1992.
The small intimate theatre is fully transformed and especially themed for the show - with the draping of star and stripes and wooden structures and the seating layout includes 'presidential' boxes.
Let's face it – Les Misérables probably isn't everyone's cup of tea. It's not exactly a barrel of laughs (although it does have the occasional lighter moment) and the title says it all really. This is what I thought...before I saw it performed by Manchester Musical Youth (MMY) tonight.
I'm not even going to build up slowly to my overall opinion: This production is heart-breaking, compelling and extraordinarily brilliant. If you don't get to see it, you will have missed something absolutely astonishing.
This was Denton-based Gibson Dance Academy's end of year showcase and was subtitled, 'Celebrating Film With Dance'. This is exactly what they did, for with the 36 items presented this afternoon, all were danced to music from films.
What a glorious celebration of the hard work, commitment and indeed love of dance both tutors and youngsters presented this afternoon. It certainly is no easy task trying to coordinate such an event, and with what must have been about 120 children and youths appearing on stage tonight, all costumed and made-up for each separate routine, backstage must simply have been total chaos!! I don't know but am assuming the age range of those performing this afternoon was from about 3 years to 17.
Arriving at The Studio, Widnes I was almost refused admittance by the bouncer on the door but pulling rank with 'Do you Know Who I Am?' I had these four bouncers trembling! In a nice touch prior to the start of the play the four mingle with the audience with a nod here and there and 'I'm watching you' glares and the odd search of the handbags. Luckily no one was ejected from this small but enthusiastic audience tonight.
With a school of over 300 students ranging from 2 years to adult, and now in its 22nd year, it hardly feels right to name it the Debut Academy; it is well established, well patronised and indeed well thought of, and quite justly too. Trying to coordinate a dance presentation which involves so many young people - no matter how committed you are - is a dauntless task I certainly do not envy.
However, Debut aspire to greatness. Yes, of course, most of the youngsters who go to the school go there as a hobby, but many of the older ones are there because they now know that they wish to continue their education and training in the field of Performing Arts and to make a career from it. To this end, Debut also offer their students more intensive training and can take BTEC and HND examinations with this academy. This school is serious and really wants its dancers to succeed and do the best they possibly can.
I was thrilled to return tonight to see the latest production from PADOS at the beautiful PADOS House in Prestwich. Following their last production of I Love You, Your Perfect, Now Change which won 4 awards at the recent GMDF Awards my expectations were high. PADOS House is a stunning little theatre space with hospitality to match and is always a pleasure to visit.
You are here:  

Amateur Reviews