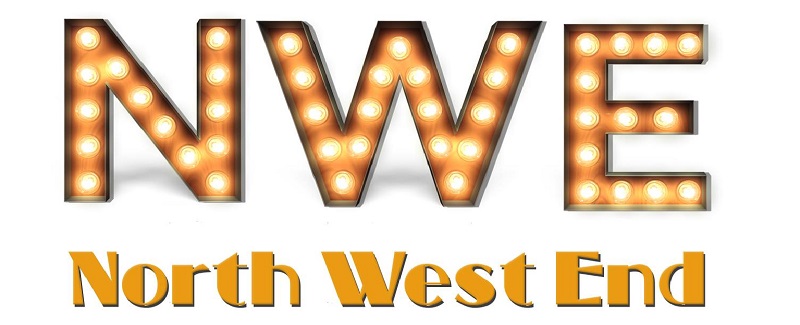 An Entertaining Adaptation of a Literary Epic
Burjesta Theatre's autumn production is an in-house adaptation by Julian Bond, who also directs, of Dostoevsky's 19th C literary epic, 'Crime and Punishment', a pivotal novel of Russian literature set amongst the poverty and despair of St Petersburg with many of the cast playing multiple roles in a tale that is more 'whydunnit' than 'whodunnit'.
Life & Beth is Alan Ayckbourn's 71st play and is the final of his three "supernatural" plays, preceded by Haunting Julia and Snake In The Grass (It merges the all-male cast from Julia and the all-female cast from Snake) and it's a light and whimsical tale covering the certainty of death and the continuity of life.
Manchester School Of Theatre have done it again; found an obscure or rarely performed play, and made it their own. This time, their choice of play has probably one of the most uninspiring and at the same time misleading titles ever; but don't let that put you off! Behind The Scenes At The Museum is a novel by Kate Atkinson, and has been adapted as a stage play by the talented Bryony Lavery.
It seemed kind of written in the stars that this morning I was scraping ice off my car and the forecasters are predicting snow overnight, that I saw White Christmas at Wilmslow Leisure Centre tonight performed by Alderley & Wilmslow Musical Theatre Company. With just 47 days left until excited children across the world open up their presents, and end up playing with the boxes in most cases, we certainly got our first taste of the festive season tonight.
Suspense and Drama Played Out To Full Effect
Based on Daphne du Maurier's short story, The Birds (1952), which inspired Alfred Hitchcock's 1963 film of the same title, Conor McPherson's dramatization is set in an isolated lakeside house, sometime in the present, but explores a very different world albeit one that is equally mysterious and unexplained. Masses of birds have begun to violently attack at high tide, driving relative strangers Nat (Mike Sowden) and Diane (Geraldine Moloney Judge) to take refuge in the abandoned dwelling and form a bond to survive their haunting new circumstances.
It is exciting visiting the theatre to watch a new musical, and it is brave for a company to perform a new musical, as they don't often bring in the large audiences as the more classic and well known musicals do. This week Huddersfield Musical Theatre Company has taken on the challenge of performing the original UK production of the musical Dirty Rotten Scoundrels, and with it only having opened in the West End of London in 2014 the musical is still fairly unknown. However, the show is based on the 1988 film of the same title, and the film is known for the hilarious comedic performances of Michael Caine and Steve Martin. I think it was these hysterical performances in the film that has helped Dirty Rotten Scoundrels' success, as the West End run was then followed by a tour of the UK in 2015.
Written at the end of 'The Book Musical' era, before the popularity of through-sung, 'Rock Operas' really hit, this Musical is traditional in every sense. It has both overture and entr'acte; a flimsy storyline with quite ordinary dialogue leading up to songs a-plenty; good characters versus bad, with good winning the day; and of course, a dog! But what is it about THIS Musical that has made it remain a perennial favourite whilst others have been and gone without so much as a second glance? Of course, it's a very heart-warming and life and love affirming story featuring young children. It's also a very 'real' story in the sense that such orphanages did actually exist [although I doubt they had quite such a dreadful Mistress as Miss Hannigan], and the time and place are historically accurate. Franklin D. Roosevelt was the President, and he did announce a 'New Deal' to help turn the economy of the USA round; and he did have amongst his staff a certain Harold Ickes; and Louis Brandels was the Associate Justice to The Supreme Court. So there was something there that the American public could definitely relate to.
The very title of this play brings sniggers......... 'what? You are reviewing a vagina?' laughed my husband, 'No way do I want to listen to stories of vaginas' said another friend, even I decided against asking my mother to come with me feeling sure I would be embarrassed by the topic in her company, so I was more than surprised, but equally delighted, when my 20 year old daughter said she would come with me this evening. I admit to feeling out of my comfort zone just by the very title...the vagina, it's not your everyday topic of conversation now is it? Everything I say seems to relate to a vagina this evening. 'an intimate atmosphere', 'a touchy subject', 'do you need a hand' when taking off my coat asks my daughter which leaves us laughing at the double entendre.
With a rousing opening rendition of Dolly Parton's iconic '9 to 5' as the company of Nogal Productions take to the stage and with great choreography this promises to be yet another amazing production from an amateur group. Founded in 1984 by Garry Norris and Sue Gallagher this local award winning theatre group fundraise for special needs students integrated into the community. Tonight's performance is supported by a wonderful invited orchestra under the direction of Gill Streatfield.
Altrincham Garrick's latest offering is the hit play, The History Boys, by one of Britain's finest living playwrights, Alan Bennett. Although this is not Bennett at his best, and the play is really quite long, there is still the trademark biting humour, the battling with sexuality, and the feeling that the common man has more about him than those wielding the power.
Ok, I'll say it... I'm crazy for you!! Stockport Operatic Society (Amateur) have produced an absolutely first class show from start to finish and, with the Plaza's narrow stage notwithstanding, was a huge undertaking to fit so much set (and two cars!) on their stage leaving room (just!) for the wonderful choreography and story to flow.
You are here:  

Amateur Reviews