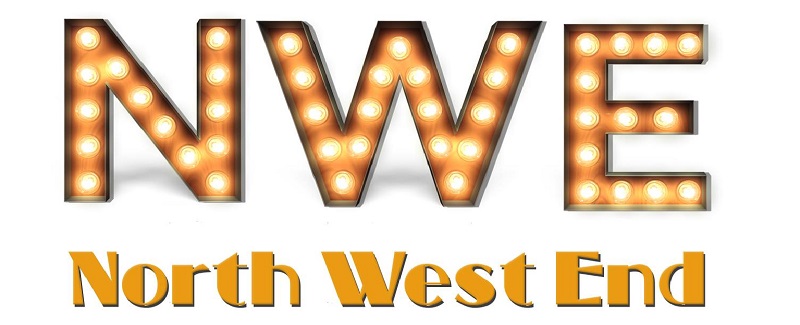 The Garrick's season kicks off to a comedic start with the classic farce, Charley's Aunt. Written by Brandon Thomas, a contemporary of Oscar Wilde, Thomas was an actor and playwright of some distinction, and wrote many 'comedies of manners' which proved exceedingly popular at the time. Sadly, none have survived save their titles, excepting Charley's Aunt; which tells the story of three young men studying at university, all desperately in love and somehow manage to convince one of the men to dress up as another's millionairess widowed aunt from Brazil (where the nuts come from!) in order that they might use her as a chaperone in order to get closer to the girls and tell them how they feel. And of course, as everyone knows, in farce, nothing ever goes according to plan but of course, again, according to the rules of farce, everything works out fine in the end!
Delightful, Poignant, Funny and Magical
As we descend into the subterranean theatre at The Black-E, the audience are greeted by a dark, smoky, atmosphere including mystical aromas reminiscent of Arabia, the illusion completed by the accompaniment of Middle Eastern music as we await the Dominic Cooke adaptation of these ancient tales. We quickly learn from the Royal Vizier (Joey Jennings) as he discusses with his daughters, Shaharazad (Charlotte Atherton) and Dinarzad (Anna Di Ventura), that all is not well at the court of King Shahrayar (Kristian Dudley) who has been betrayed by his wife.
"What's the buzz? Tell me what's happening?" For over forty-five years, Jesus Christ Superstar has wowed audiences and being somewhat of a phenomenon with hit Broadway and West End performances as well as playing in forty-two countries around the world. Having opened on Broadway in 1971, JCS has appeared in the West End in 1972, 1996 and had various UK tours with the most recent tour hailing from a TV search to find a new "unknown" Jesus (Ben Forster), and has recently had another revival at Regents Park Open Air Theatre, closing on the 27th August 2016.
An Engaging, Powerful and Moving Production
In the aesthetically delightful lobby of St George's Hall, audience members glanced at their watches and began to finish their pre-show drinks when suddenly the air was pierced with the wailings of Henrietta Iscariot (Jenni Cartwright) as she bemoaned the demise of her son, all alone, whilst recalling her own loving memories of him to provide an alternate context to that most of us would consider when we think of Judas. As she parted we were shown to our seats in the refurbished 19th century criminal courtroom, the perfect venue for this story by Pulitzer-prize winning playwright Stephen Adly Guirgis of a re-imagined trial in a corner of Purgatory called Hope and which Director Sam Donovan has kept faithful to in its resemblance to a mean New York neighbourhood.
RENT is an award winning rock musical written wholly by Jonathan Larson who sadly did not live to see the opening on off-Broadway in 1996. It has won numerous awards and adapted into a musical film in 2005. Twenty years later The York Orchard Theatre Company is performing RENT as an amateur production.
RENT, in similar vein to Puccini's La Bohème and which the story is based on, explores a group of ambitious artists in poverty who are struggling to survive in New York City's Bohemian East Village. It primarily focuses on the daily hardships of two roommates, Mark and Roger.
Royal T Drama Academy is a youth theatre group which focuses on teaching and developing the skills of budding young actors. Every August, the academy perform their annual production at St Helen's Theatre Royal and past productions have included Bugsy Malone, Guys and Dolls and Oliver. This year Grease was the word as the cast took us back to Rydell High School and 1959.
Great Afternoon of Fun and Laughter in Iconic Venue
On a glorious sunny Sunday afternoon, The Palm House at Sefton Park was transformed into the pastoral England of yesteryear as Woolton Drama Group played out this glorious tale. Opening in its first guise as the 'for sale' Toad Hall, with the Chief Weasel (Zoran Blackie) as the estate agent, we are taken back in time to see the good natured Mole (Colin Rice) losing patience with his spring cleaning and going to explore the riverbank, where he has never been, and where he chances upon Ratty (James Stephenson) who deigns to take him to meet the infamous Toad (Michael Sanders) at Toad Hall.
In 1948, Jerome Robbins had an idea to stage an updated version of Shakespeare's 'Romeo and Juliet.' It took 9 years before that idea came to fruition and 'West Side Story' opened on Broadway in September 1957. The heavy work schedules of Robbins and his collaborators Leonard Bernstein and Arthur Laurents was partly to blame for the delay in getting the show off the ground, alongside a degree of suspicion each of the men felt towards each other following their first meeting.
To rehearse and put on a full length show in just 1 week is a huge task for anyone in this industry, be they amateur or professional. But after watching Cygnets in Macclesfield perform Annie tonight with the knowledge that they only had 5 days to prepare for their one and only performance I was blown away. Something very special happened on the stage of The King's School tonight.
This was an open-air promenade production of a devised script loosely based on Alice's Adventures In Wonderland and presented by Z-Arts Young Performers Group.
The Young Performers (ZYP) is a youth-lead group of like-minded youths aged between 11 and 16 who meet once a week at Z-Arts in Hulme to pool their creative resources and with a focus and bias upon performance, they work towards one main production each year. This Alice project though, I am lead to believe, was separate from the norm, and was a two week summer course from the 25th July culminating in three performances today of the fruits of their labours.
Sweeney Todd is Pick Me Up's second production this summer following Assassins and forms part of the 2016 Sondheim Season. Stephen Sondheim's musical is written by Hugh Wheeler and set to his music and lyrics. It premiered on Broadway in 1990 and a number of adaptations and revivals have happened since.
You are here:  

Amateur Reviews