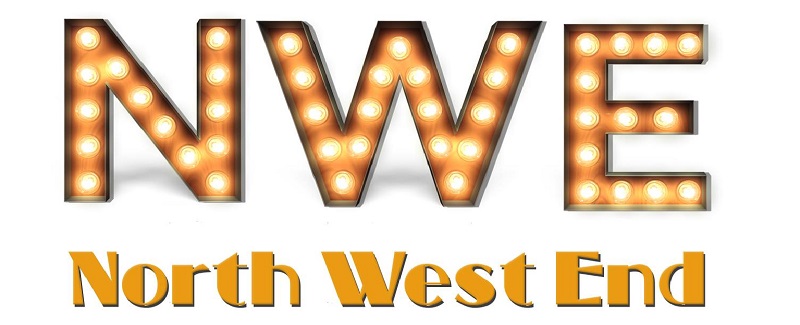 Once again I got the chance to visit the wonderful PADOS Studio Theatre in Prestwich, this time to see the Agatha Christie classic 'And Then There Were None'. And yet again this intimate space has been transformed to look so much bigger with a stunning set which was illuminated by some clever lighting.
Celebrating the 30th anniversary of Little Shop of Horrors, Acton Operatic Society return, bringing their production of the sci-fi horror musical to Crewe Lyceums stage.
Seymour Krelborn, who is a dejected but loveable assistant at Mr Mushnik's Flower shop, finds a plant which he lovingly names after his crush, Audrey. As the story develops, he frightfully becomes aware that this "plant" is more than he bargained for. When Seymour's blood quite literally becomes void to the plants 'Audrey II' hunger, he finds himself in a deadly position to satisfy its demands.
Composer and lyricist Stephen Sondheim is very difficult to 'get in to'; he doesn't make it easy for either the listener or the singer; but if it's right it is extremely rewarding and a total joy. Sweeney Todd is one of the more difficult Sondheim scores, and therefore potentially one of the most rewarding too; and has become, since the recent film, one of his better known Musicals too.
Basics Junior Theatre School hosted their annual performance at Pendle Hippodrome in Colne, directed by the talented Richard Sanderson. Richard is no stranger to basics and has been affiliated to this theatre school for 24 years; Richard has dedicated this production of Little Shop of Horrors to his late Grandpa Mr Colin Sanderson.
"SUBLIME"
To start, let me tell you I have never seen Godspell... Yes, I know, where have I been? But, BCMCS (Bolton Catholic Musical & Choral Society) most certainly gave me a fabulous introduction to it. In fact, I'm not sure I will ever see it again, as I am more than happy to say, I don't think anyone will do it any better.
"Show Stoppers" an evening of songs from popular musicals, promises to be "something for everyone", and it certainly did not disappoint on that level. Sheffield based theatre company - Ellesmere Theatre Company, who recently brought us the Dolly Parton musical 9 to 5 in Spring this year, are currently performing "Show Stoppers" for just four performances (including a Saturday matinee).
Hot Flush! by Julie Benson, with music and lyrics by Ollie Ashmore, is billed as 'The Naughtiest Musical in Town' and certainly Zodiac's Director, Laura Bason, and Musical Director, Tim Walker, have combined perfectly to deliver what is undoubtedly one of the most entertaining, funniest and enjoyable productions I have seen this year.
Let me start by saying that BOS Musical Theatre Company's Annie would have been impressive even for a professional show - the fact that it is an amateur company, featuring nine children, is nothing short of breathtaking.
The Mid Cheshire Amateur Operatic Society (MCAOS) were formed in 1960 with the amalgamation of the Northwich Music Society (formed 1949) and the Winnington Amateur Operatic society (1954) and continued to perform under that name until a recent name change and they became the Mid Cheshire Musical Theatre Company (MCMTC).
A Perfectly Delivered Classic Comedy Farce
Derek Benfield's 1982 comedy piece is a well-woven tale of suburban married life, affairs and all the complications that entail as each character twists and turns to avoid being caught out whilst misunderstandings aplenty run alongside. It is rightly considered one of the great classic farces and as such it is well presented in this production from Players Theatre under the direction of Bren Brooks.
"Once in every" month, you see one of more shows that astound you with their quality and impressiveness. Hardly a surprise with the talent in the city of Manchester but when you attend, with an open mind, not knowing anything about the show or having any preconceptions the pleasure of seeing such a spectacle unfold is more enjoyable. This stands for NK Theatre Arts' latest offering of the ("lovingly ripped off") Monty Python and the Holy Grail musical adaptation for stage "Spamalot".
You are here:  

Amateur Reviews