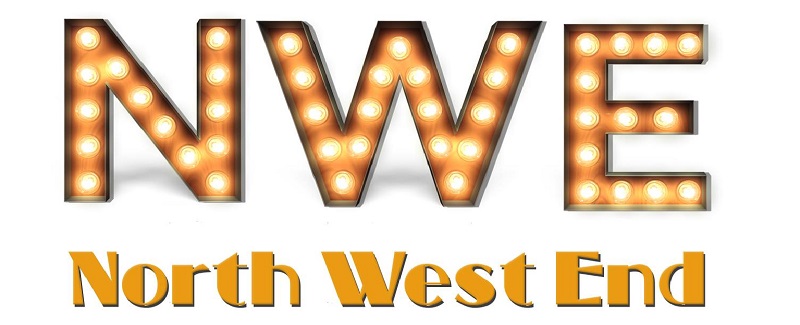 The Lyceum Theatre, Oldham hosted an extremely dark psychological study from the 1940's centred around a family in turmoil and a luxury nightie.
Although seemingly farcical, this object, and its connection to Roy Christie's (Nathan Simpson) fiancé Louise (Alison Knowles) becomes a fixation for the protagonist Alicia Christie (Margaret Blaszczok), as we experience a family gripped by bitter rivalries and mistrust. The subject matter certainly did not deter the audience and the theatre was completely full.
The small cast presented the play with great vigour and the pace of the dialogue was swift throughout. The initial scenes with Alicia, Roy, Louise and Thea Christie (Becky Rosenthal) were particularly realistic and flowed beautifully.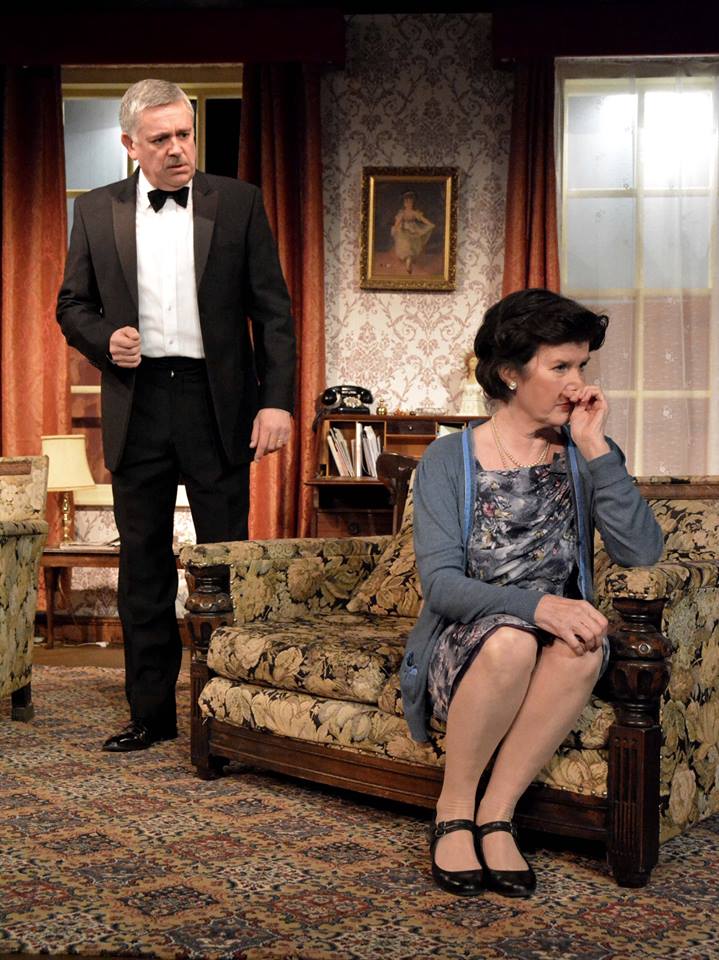 Robert Christie (Phil Clegg) Dr. Bennet Hawkins (Dominic Peberdy) and Nannie (Sue Garlick) balanced the almost sickly sweetness of the rest of the Christie Family in the narrative and really moved the story into its darker reaches. Their input perhaps developed the performance from something we were merely observing to something we had to think about.
Although there were times in the play where the message resonated with a modern audience, I would have to disagree with the advertisement that the play is as compelling as it was 70 years ago; our values have changed somewhat since 1949 and the seriousness of Alicia's situation feels slightly farcical in our modern age. The lighting also contributed to this feeling during the description of events by Alicia and was perhaps a little overdramatic for the circumstances. The lighting did however make a fine contribution to highlighting the passage of time on the impeccably dressed set.
Whilst there were many brilliant moments in this production I felt at times a little more attention could have been played to certain details. One example being the solid brick wall seen as we look through the curtains but is described as a "beautiful and painting-worthy image" or the modern liquor bottles in the cabinet. Considering these small details would really take this production to the next level.
A detail that did strike me was the semantic of flowers throughout, there really was no escaping it! The references to Orchids, symbolizing love, luxury, and strength alongside Sunflowers, a symbol of adoration, loyalty and longevity; combined with the riot of floral on set and statements of rich fertile soil meant it could not be overlooked.
This was an incredibly solid performance from all involved. The audience seemed to enjoy it and the comedic elements began to hit the mark after a little bit of a slow start. Do take the chance to see this "normal, un-happy family" as the run continues until 8th April. http://www.lyceumtheatre.org.uk/
Reviewer: Dave Collins
Reviewed: 4th April 2017
Based on the 1970s TV series (by Eric Chappell) of the same name, Rising Damp is a comedy based on the lives of tenants in seedy landlord Mr. Rigsby's run down bedsits within a Victorian townhouse, in Leeds, West Yorkshire.
Tonight, the Players Youth Theatre took us on a charming journey of nostalgia back to the years of the second World War: rationing, evacuees, Air Raid Wardens and keeping calm and carrying on - with a good old sing song.
Whether, as another audience member stated, you "saw that it was on and had to come and see it", or, like me, have never even seen the Nigel Cole-directed 2010 film starring Sally Hawkins, Bob Hoskins and Rosamund Pike but have heard great things about it - as well as the music - Richard Bean's musical 'Made In Dagenham' is one of those shows that I advise you to go and see at least once.
Transported back to the 70s where we had flared trousers, big moustaches and even bigger hair, we were taken on a hilarious story of friendship, revenge and the goings on during the hours of '9 to 5'.
With music and lyrics by Dolly Parton and book by Patricia Resnick we were treated to some wonderful songs and a great, funny and at times emotional story.
This was my first trip to the Oldham Coliseum and we were very well looked after by members of Ashton Operatic Society, in a very nice quaint theatre.
I could tell this was going to be a fun staging of this musical from the very start, energetic, bouncy and perfectly blonde.
Ever become tired of the same work routine, the office grind, well I think I've just found the perfect remedy for those working grumbles, in the form of the light hearted office based '9 to 5 The Musical' currently at Stockport Plaza.
Superb Production of a Sharply Observant Comedy
Oliver Goldsmith's enduring social comedy from 1773 displays a strangely modern relevance with its sharp observations on money, class, and sexual hypocrisy, as well as exploring the insecurities of the male psyche. Whilst Goldsmith's own life was plagued by debt, deadlines, and disaster, this play, apparently based on an actual event, is one of great pleasure where affection, good humour, and romance prevail. It is one of my favourite plays.
GAPA - The Garrick Academy Of Performing Arts - presented this evening the one hour long shortened junior version of Stephen Sondheim's excellent Musical, Into The Woods. The GAPA is split into different groups according to age, and it was the oldest age range this evening 15 - 18. The younger ones are performing a specially written show, Babes In The Wood.
It has been a mere 34 years since Dukinfield Amateur Operatic and Dramatic Society (DAODS) produced a play, and an even more unbelievable 46 years since they have performed in Dukinfield itself. Tonight, these sizable figures were eliminated as Sailor Beware started what I hope is the resurrection of an annual event.
Well I'll go to the foot of our stairs! Tonight's production of 'Hobson's Choice' by the Player's Theatre, Cheadle Hulme is proper good, proper northern and by gum, it's a right barrel of laughs!
The play has apparently been performed somewhere in the world almost every week in the one hundred years since it was written by Harold Brighouse. It's not difficult to understand why it's so popular.
You are here:  

Amateur Reviews