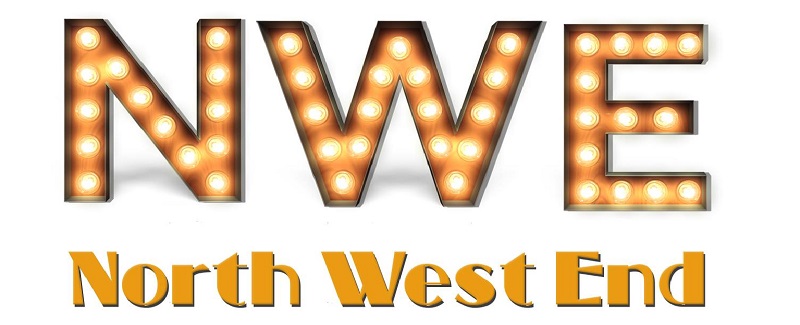 Duckinfield Methodist Church Social and Entertainment Group have once again produced a stellar performance in their annual play. Following on from last years' successful The Late Mrs Early, this year they present the comedy Busybody by Jack Popplewell.
Busybody is set in the early 1960's in the plush offices of Richard Marshall's company located in Chatham House, London. Despite the obvious prosperity of the company, all is not as it seems, especially when Lily Piper, the busybody cleaner, finds her employer's 'body'. Lily is not the only busybody though as the hapless Detective Superintendent Baxter is soon to find out. Which one of Marshall's employees killed him, and is all what it seems?
Liverpool Network Theatre Group's Autumn production is Charlotte Jones' award-winning comic play, Humble Boy, which explores several themes including death, grief, the march of time, lost loves and infidelity.
Set entirely in a pretty country garden, we meet Felix Humble (Toby Everett), an astrophysicist at Cambridge who is searching for and struggling to find a unified theory to explain the universe. He has returned home having received word of the death of his father, James Humble, a biology teacher and beekeeper. He is met by Mercy Lott (Eve Smith), the ditsy well-intentioned spinster who does the bidding of his mother, Flora Humble (Susan Reeve) whose appearance in her bug-like sunglasses and all round frenzy sets her out as the Queen Bee and provokes his regression and the return of a childhood stutter.
This was Arden Theatre School's Acting students taking part in a selection of 6 short plays written and directed by established local creatives, in much the same way other similar events take place in the city, such as the JB Shorts plays for example. The only difference here being that all the actors were students of Arden.
You know when you are really looking forward to seeing something but it falls a bit flat when you do? Well, let me tell you..... Oliver! a show I was really looking forward to seeing tonight at the Brindley Theatre, Runcorn, simply soared above all my expectations! From the moment the curtain rose I felt a tingle as the music started and we experienced the quality of the performances and vocal talents from the cast of this classic musical.
Legally Blonde has taken to the Mitchell Memorial Theatre Stage this week, Stoke Youth Musical Theatre Company have taken on this very pink challenge. I'll be honest the group had a lot to live up to with me, Legally Blonde happens to be my favourite book, film and musical. So I went in knowing the show inside out. Did they live up to my very high expectations for the show then? Yes! The show didn't come without a few first night hiccups. But like I said it was the first night.
A trip to the Lyceum Theatre this week will transport you down south to Essex in 1968, where life is set to soon change forever for the girls in the stitching room of Ford's Dagenham car plant. When the female factory workers have their pay grade dropped as they are deemed to be "unskilled workers" by their male managers, it falls on Rita O'Grady (Kate Parkin) to lead the girls in a battle for equal pay against American car giant Ford and their Union that is failing them. First opening in the West End in 2014, this musical never really took off in London, which is perhaps surprising when you consider its catchy 60s inspired songs, strong female lead narrative and its balance of humour, wit and poignancy through a significant moment in British history.
An Entertaining Adaptation of a Literary Epic
Burjesta Theatre's autumn production is an in-house adaptation by Julian Bond, who also directs, of Dostoevsky's 19th C literary epic, 'Crime and Punishment', a pivotal novel of Russian literature set amongst the poverty and despair of St Petersburg with many of the cast playing multiple roles in a tale that is more 'whydunnit' than 'whodunnit'.
Life & Beth is Alan Ayckbourn's 71st play and is the final of his three "supernatural" plays, preceded by Haunting Julia and Snake In The Grass (It merges the all-male cast from Julia and the all-female cast from Snake) and it's a light and whimsical tale covering the certainty of death and the continuity of life.
Manchester School Of Theatre have done it again; found an obscure or rarely performed play, and made it their own. This time, their choice of play has probably one of the most uninspiring and at the same time misleading titles ever; but don't let that put you off! Behind The Scenes At The Museum is a novel by Kate Atkinson, and has been adapted as a stage play by the talented Bryony Lavery.
It seemed kind of written in the stars that this morning I was scraping ice off my car and the forecasters are predicting snow overnight, that I saw White Christmas at Wilmslow Leisure Centre tonight performed by Alderley & Wilmslow Musical Theatre Company. With just 47 days left until excited children across the world open up their presents, and end up playing with the boxes in most cases, we certainly got our first taste of the festive season tonight.
Suspense and Drama Played Out To Full Effect
Based on Daphne du Maurier's short story, The Birds (1952), which inspired Alfred Hitchcock's 1963 film of the same title, Conor McPherson's dramatization is set in an isolated lakeside house, sometime in the present, but explores a very different world albeit one that is equally mysterious and unexplained. Masses of birds have begun to violently attack at high tide, driving relative strangers Nat (Mike Sowden) and Diane (Geraldine Moloney Judge) to take refuge in the abandoned dwelling and form a bond to survive their haunting new circumstances.
You are here:  

Amateur Reviews