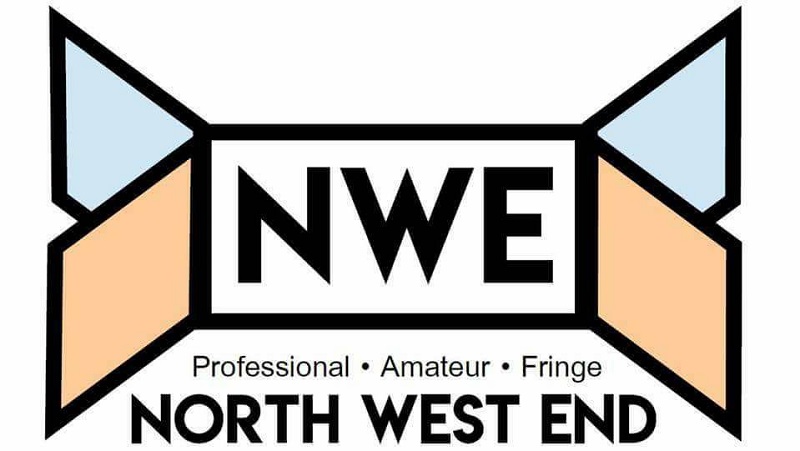 A friendly game of cards in the living room of Peg comes to its usual, some would say predictable, conclusion with her winning on a cut of the cards before stashing her meagre winnings in a tin on the sideboard. We are watching sisters of 55 years, Peg and Bessie on a normal day living out their twilight years and causing a bit of mischief along the way.
On arrival I knew the play was going to be like no other I'd seen before. A cowboy greets me western style– (Howdy Madame) outside a 'Pop-Up Saloon,' and quite frankly I don't feel like there's an option to leave as he hustles me in like a bewildered sheep. Thankfully there are other people inside what turns out to be the Bobtail Saloon.
This Wide Night, written by Chloe Moss, is a gritty two hander piece between Lorraine and Marie. On Lorraine's release from prison she heads straight to Marie's, her ex-cellmate and once close companion. The reality of freedom proves to be more daunting than they care to admit to themselves or each other, and the bond these two women have found in each other is put under strain.
Lear's descent into madness while the storm rages about him is one of Shakespeare's most memorable scenes. The once all-powerful king, reduced, through his own arrogance and the malice of his daughters, to an impotent old man, raging at the elements which seem to have conspired against him, is always a key moment in any production of the play. But it's arguable that it depends on the supporting cast for its poignancy to be fully realised: the loyal Kent, sheltering his master; the Fool, displaying the blackest of black humour in his commentary on Lear's plight; and Edgar, betrayed, and forced into a desperate disguise as a Bedlam beggar adding another layer to the madness. How then might this, and other crucial scenes in the play be performed as a one-man show?
China Plates and Pearl Earrings, written and directed by Jade Jones, is a play about a theme that is unfortunately universal to us all: grief. Julia, Nicola, and Bryan meet in the living room of their recently deceased parents' home to prepare it for sale. As they are packing up their childhood home and the memories that go hand in hand, they make an inconvenient discovery, meaning the siblings are faced not only with overcoming grief but subsidence, and a gold-digging member of the family. They slowly realise that they must pull together, or, like the house, fall apart.
Bar Pop hosted the return of the successful 2017 run of 'Up The Bunting' by Wildcat in association with The Lipstick Thespians.
Bar Pop is in the heart of the gay village on Canal Street and has the perfect space in its basement to host productions for GM Fringe, offering a pint of lager for £2 and a glass of wine for £3 it's the perfect evening without it burning a hole in your finances.
I will be honest, I have always wondered what it would be like to witness the end of the world. Tonight in "The Pod" at 53Two I got a glimpse as to how it may all pan out and it was enlightening.
Brian Gorman plays Bond, James Bond. All of them. And M, and Blofeld, and so on, and so on. In 60 minutes he presents short versions of all 24 films. If you're a fan you'll have plenty of fun. If you're not, you probably won't buy a ticket in the first place.
The Acquired Taste of Women is a new play from the Cobblestone Theatre Company featuring four recent graduates from the Arden School of Theatre.
Flushed is a new play from Theatre Unlocked featuring a youthful cast. Written and directed by Catherine Cranfield, a recent graduate of the University of Manchester and cast members Georgia Phillips (Marnie) also are a recent UoM graduate and Harriet Rose Millsopp (Jen) who recently graduated from ALRA.
The World Wide Web, it can connect millions of people in the time of disaster and help raise money to bolster emergency funds, it can educate, it can reunite families, it can make you wealthy, it can save your life but it can also kill you! Is the Internet now the most powerful thing in the world?