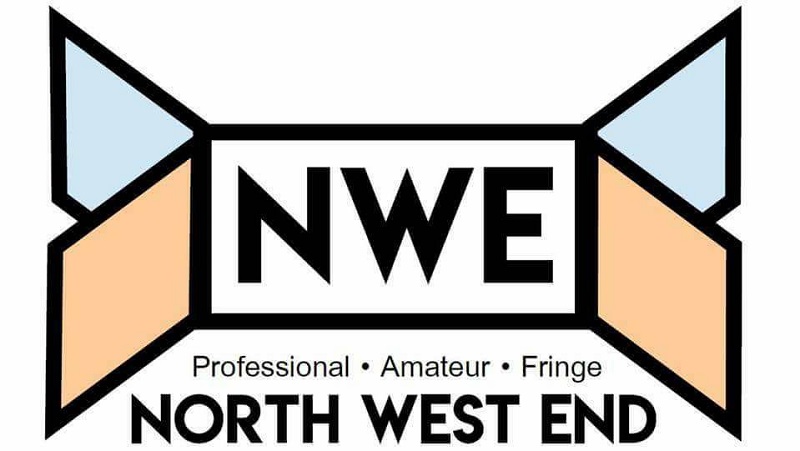 The winners of 'Best Comedy Show' at last year's fringe festival are back with a new show called 'Journeys'. It is exactly what it says on the tin - a fast paced, physical comedy show. Using a limited amount of props, the four actors go on journeys around the globe.
Upon entering the theatre the atmosphere was a bit dead, due to a small audience. There could have perhaps been some music playing while waiting for the show to start as it felt a bit awkward.
I was quite surprised when the star of this one man show, Jon M Coleman, appeared at the door of the upper theatre at the Kings Arms in his undies to sell tickets. I didn't know where to look... only where not to look. In the auditorium Walk Like A Man by the Four Seasons was playing on a loop. On the stage there was an inflatable doll in a big wig wearing a football strip… OK. A mannequin dressed in a shirt and tie... OK. Both typical male uniforms… And hanging in the middle a red spangly evening dress....
One could be forgiven for thinking that Manchester was awash with fledgling small-scale theatre companies - since in fact, they are. However some of these companies manage to shine a lot brighter than most. Enter Matt Holt and Evelyn Roberts who have produced, adapted and even starred in tonight's offering at Hope Mill Theatre. This is People Zoo and their highly original version of Franz Kafka's The Trial.
Scripts Aloud is a monthly event organised by Manchester Acting Directing Partnership, where new writers have their scripts read by actors, script in hand, after usually just a few hours rehearsal. This time, to add a twist for the Manchester Fringe Festival, two plays are being given two different treatments by different actors and directors. The theatre is packed to the rafters and there is an electrifying buzz in the air.
King Lear is arguably one of Shakespeare's most well-known plays. As someone that studied the text at school, there is so much to play with in this fantastic play. Unfortunately this version by PurpleCoat Productions fails to hit the mark.
This production is produced, conceived and directed by Karl Falconer, who also manages to play the roles of The Fool and Gloucester. While I do admire his ambition, I feel that the multi-tasking led him to not executing any of these roles particularly well.
Walking from Piccadilly station along Dale Street in the Northern Quarter of Manchester I was impressed by just how magnificent most of the old mills and warehouses are… then I came to Chatsworth House. Don't be fooled by the name, this isn't a grand stately home, but something of a grey, midSeventies eyesore; an anachronism amongst the other older, finer buildings of this part of town. But inside on the ground floor is Chapter One Books, which I've passed many times but never noticed, which is a hidden gem, a secret space where you can meet friends and drink coffee, or get away from friends and relax alone with a pot of leaf tea and a delicious cake, including vegan and gluten free options. It's pleasing and pleasant and calming, a little haven of tranquillity in a bustling city.
The Manchester Fringe Theatre scene has always been enigma. In fact, to shamelessly paraphrase Forrest Gump, it's very much like a box of chocolates because you never know what you are going to get.
In the few years that I have been involved with Fringe theatre either as an actor, director, writer, and now reviewer, I have seen some absolutely terrible productions which really should never have seen the light of day, some which were average and perfectly acceptable but not challenging or exceptional, and very very occasionally one comes along which grabs you by the throat and knocks you for six.
Tonight was the Manchester heat of the Sitcom Trials, a popular competition which pits five 10 minute sitcoms against each other, with the audience deciding which their favourite is? There are heats throughout the UK, with the grand finals taking place at the Edinburgh Fringe Festival.
The Scottish Falsetto Sock Puppet Theatre have been a fringe favourite for years, first created in 2005 and appearing in many festivals and touring ever since. Writer and performer Kev F Sutherland blends comedy sketches, audience suggestions, music and songs to form a usually hilarious show, this year focusing on the works of Shakespeare. I've seen several performances previously at the Edinburgh Fringe, and so my expectations were very high.
There's probably very few people who remember the Olympic Games in London in 1948. However, it is remarkable how similar the political situation was very similar then, to when London hosted the Games again in 2012.
Set just after the end of World War II, The Austerity Games tells the story of Martha Britt, an elderly woman who has become stubborn and impatient. She becomes increasingly annoyed about how she is suffering because of the Games.
Billed as "the only show in the Greater Manchester Fringe Festival where all the material revolves around a solid hoofed plant eating domesticated equine mammal and the Homo sapiens that adore them", this show does exactly what it says on the tin. It's an hour of fast paced comedy sketches all about, yes you've guessed it, horses!