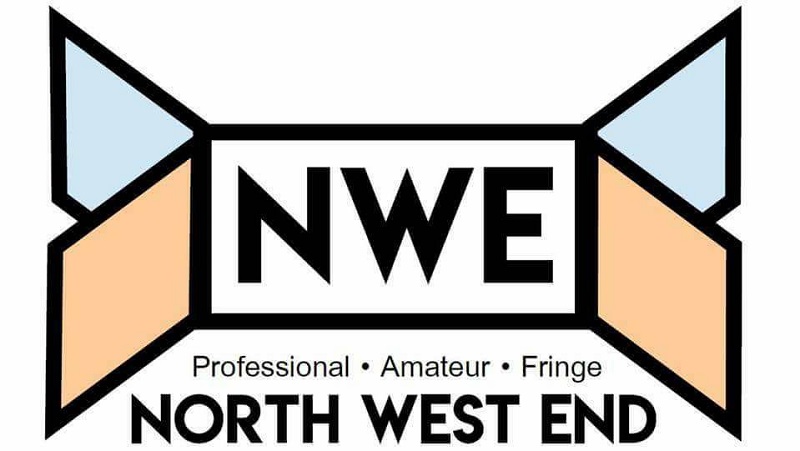 Some show titles produce an earworm and this is a prime example. Every time I mentioned its title to a curious acquaintance, I'd end up with Here Comes Santa Claus on a loop in my addled brain.
I say addled, because two off key productions in a week is more than a little unfortunate – and this one is certainly not hitting all the high notes.
As the nights draw in and even Blackpool Illuminations go dark, sitting in front of the telly or streaming a movie can sound like a mighty good idea – why go out into the cold and damp when you can be entertained from the comfort of your armchair?
At this time of year, it takes something special to drag folk to the theatre – so, judging by the healthy-sized audience at the opening night, it appeared The Shawshank Redemption was doing everything right. It's based on a well-loved movie after all, and boasts three very familar faces in pivotal roles.
I bet we all know someone, you know the miserable one, the one that moans about everything, the one so self centred that they can't see how their actions could affect others, the one who complains about Christmas and all it entails, the one you call Scrooge and buy the 'Bah Humbug' hat for at Christmas (could this be you?) ..... I suggest this year you buy them (or yourself) a ticket for this wonderful musical and just maybe everyone will begin to see how with just a small gesture the happiness they could bring and be part of.
Rehearsal for Murder adapted for the stage by David Rogers and written by Richard Levinson and William Link (writers of TV's Murder She Wrote) is presented by the Classic Thriller Theatre Company, a new venture for Bill Kenwright after a decade of plays touring with The Agatha Christie Theatre Company.
I almost feel guilty when admitting to not being a particular fan of William Shakespeare but after watching this performance of The Winter's Tale presented by the Octagon Theatre and University of Bolton this evening, I can honestly say that I can see the attraction. This production directed by David Thacker is totally captivating from the start and has an extremely talented cast.
'Red, Orange, Yellow, Green and Blue I Can Sing a Rainbow' (well nearly)..... oh wait that's a song of the fifties and wasn't included in this show, hardly surprising as this is a musical set in the 60's but the fabulous cast of Shout! certainly shone as colourful and bright as a rainbow at The Winter Gardens, Blackpool this evening.
Jumpers For Goalposts written by Tom Wells focusses on a LGBT football team, Barely Athletic, competing in the Sunday League with varying degrees of success. Oldham Coliseum along with director Chris Lawson have assembled a highly talented team on stage that shine from the opening scene until the last.
I'm going to start with one of my rants whether you're ready or not. What a terrible name for a play Ockerbys On Ice is! I honestly wouldn't care for seeing a play called "Ockerbys On Ice" if I wasn't reviewing it. It conveys kitchen sink middle of the road boredom rather than what it actually was and if you are of an absurd, over optimistic nature like myself you could allow yourself to think The Dukes were installing an ice rink in their Round space for the Ockerbys to literally be on. That didn't happen but there's certainly no need to be disappointed. In all honesty the title does not do this play justice. As these youngsters say on social media "rant over!" Let's get on with chatting about the good points of this new play. Believe me there are a lot and so I really should shut up about something so insignificant as a rubbish title.
Over the years, cross dressers have provided rich pickings for writers. Even the Bard himself was fond of a bit of gender displacement and what panto would be complete without a Dame? Hollywood has also embraced the theme and run with it on many occasions ­– think Some Like It Hot, Mrs Doubtfire and Tootsie. So is there any mileage left on this well-trodden path?
I loved the 1990's film and was so looking forward to reviewing the musical at the Opera House, Winter Gardens, Blackpool, along with my daughter who was actually planning to make a night of this for her 21st next year and take along a large party to see it. It's now back to the drawing board as sadly it fell short for us. From the opening bars of 'Here Right Now' it was apparent that vocals are not a strong point for Andy Moss (Sam) and there was a lack of chemistry between him and Kelly Hampson, who was performing as Molly this evening as understudy for Sarah Harding. As central characters I expected more from them.
Anyone having been to a party from birthdays to weddings will more than likely be familiar with the song 'The Time Warp' a DJ's choice, guaranteed to get everyone onto the dance floor, so I was slightly intrigued to see the musical from which it came from. There is a film and TV adaptation too of which has gained a huge cult following since it was first written in 1973 by then out of work actor, Richard O'Brien.