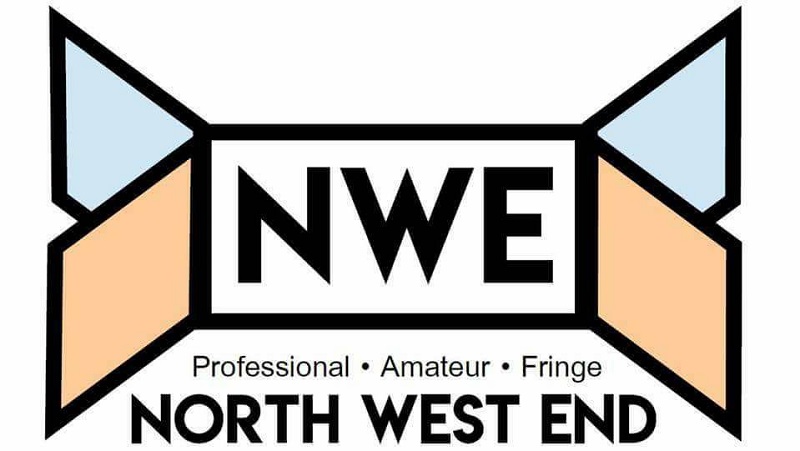 Football is a part of Manchester's culture. To it fan's it's a religion, it's a way of life and in Manchester you either a red or a blue. MaD Theatre Company are definitely Manchester United fans and have decided to create a comedic tale inspired by the formation of the FC United Club and its rise to recognition. Single mother of five Marilyn has been stood up on a blind date at a local curry house in Rusholme. However things take a turn when she hears two gentlemen discussing about creating the first United FC. From there, with the addition of multimedia and live footage of football matches we follow Marilyn and her collective of friends, family and club organisers as their club rise to stardom.
This morning I watched The Gruffalo's Child at the Lowry which is the sequel to the story of the Gruffalo. I found it very funny and a pleasure to watch, the nine-year-old I was accompanied by also agreed that it was a very good performance.
With its small cast of just three actors, The Gruffalo's Child tells the story of how the eponymous 'Gruffalo's child,' played by Sophie Alice, wants to go into the 'deep dark wood' to explore. However, her father- The Gruffalo played by Andrew Mudie, tries to stop her adventurous feelings by telling her how dangerous the wood is, this done by singing a lovely light hearted song about what gruffalo's can do, but what they shouldn't do is 'go into the deep dark wood.' I would like to comment here that I thought all the cast members had wonderful singing voices and their vocals blended well together.
Despite some limited success on The West End, Charlotte Jones' play In Flame is really rather poorly crafted, and only tips the iceberg in terms of character development, and so it was a rather odd choice of play for newly formed Unnamed Theatre Company to bring to the Manchester Fringe as one of the first plays after the huge Summer Fringe Festival.
HMS Pinafore is a comic Opera in two Acts and was Gilbert & Sullivan's first international sensation in 1878. As with all Gilbert & Sullivan productions, it is a bit of an insane storyline with their trademark use of clever word play in the songs. It is the story of love between social classes. It makes fun of the British class system and has a pop at patriotism, party politics and the rise of unqualified people to positions of authority. (Just imagine what a field day Gilbert & Sullivan would have if they were alive today – particularly in view of our current political upheaval...!)
A one hour, one act play by Jane McNulty and presented by House Of Orphans, this bitter-sweet comedy tells the very human story of aging house-bound Button (Cathy Breeze) and her girlfriend of 14 years, the slightly anal and put-upon demure Veronica (Tigga Goulding).
For the past 14 years they have lived together in a Council flat which is now being knocked-down for redevelopment and so are being re-housed in a bungalow ("is it on ground level?") in a cul-de-sac in Little Hulton. Boxes are everywhere, and fill the stage, even hanging from the ceiling. The only two things not boxed already being a comfy armchair and a small table.
4 actors, 130 roles, 100 minutes!
Adapted from the novel by John Buchan and subsequent film by Alfred Hitchcock's The 39 Steps has arrived at the Lowry this week bringing this classic thriller to the Salford stage with copious amounts of laughs and some absolutely stunning performances all played on a simple but impressive set.
Gold, Gods and Giants is loosely based on Wagner's magical, mythical Ring Cycle and is an opportunity to experience a superb mix of storytelling and music in a unique and intimate space.
Dominating the centre of the stunning compass room of the Lowry, that was decorated with fairy lights draped from the ceiling and a star lit floor, stood the majestically story telling tent.
Despite the warm and friendly staging of Telltale Theatre Company's Petrification, in association with LittleMighty, there is a barely-contained anxiety palpable in the air of The Lowry's studio. Simon (Neil Grainger), a brother returning from London for his father's funeral, sits in the middle of the space, waiting, as the audience filters in around him, finding seats. The set-up of the theatre in the round was an interesting choice, creating a closed-in sense of community in the pub setting while also placing the actors under intense scrutiny.
Shakespeare at the Tobacco Factory have gone from strength to strength since first forming as a commercial company in 1999 with an investment of over £30,000 and a plan to bring to the stage two Shakespeare plays every spring for five years. Although the first performances were poorly attended reviews were good and so began the success of the company, who in 2004 became a registered charity and are totally dependent upon attaining high audience attendance as they do not receive any core funding from local or national government. Fortunately, as was the case tonight, they manage to achieve over 90% audience figures at their performances.
William Golding's Lord of the Flies is one of the most iconic books of all time. So taking it to the stage always carries a risk, because people already know the characters. It's even more risky to have a group of sixth form students performing it.
As is the case with many performing arts courses, men are a rare breed. We all know Lord of the Flies is an all-male cast, but Arden School of Theatre have changed the gender of some of the characters. So this production is a predominately female cast. This does offer a unique spin on the classic tale.
Many people know Derren Brown from his bizarre and mind-boggling TV shows. His new show; The Miracle sees him performing in theatre venues across the country. After watching the show it's very clear to see how he got to where he is today.
The Miracle takes the audience on a journey and shows us that the power we have in our minds can shape and control our lives - we can stop feeling pain if we don't think it's there, we have more power than we think we have.