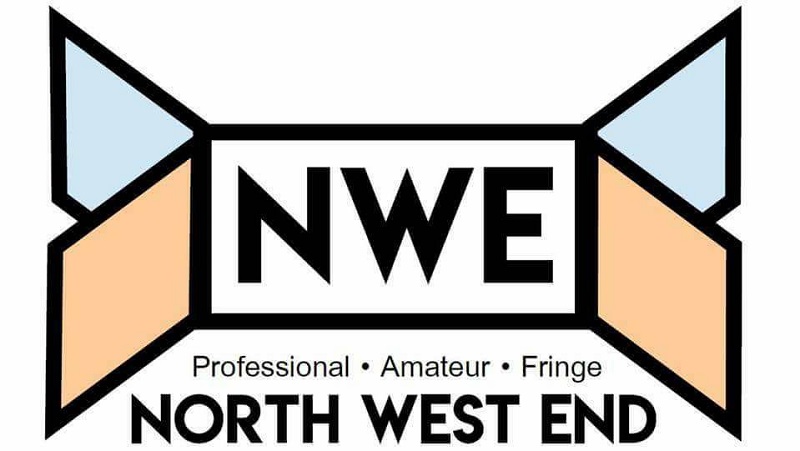 Having premiered at the Lyttelton Theatre, London in 2009, Alan Bennett's 'The Habit of Art' began its five night run at the Liverpool Playhouse on Tuesday.
Set in a rehearsal room, this multi-faceted play within a play, explores a range of issues including friendship, sexuality, creativity and loneliness.
Rock of Ages, originally opened in London in 2011 and played at the Shaftesbury and Garrick theatres before closing in 2013. It then embarked on a nationwide tour. It was also turned into a film in 2012, starring Alec Baldwin, Russell Brand and Tom Cruise.
Baggage is a one act play written by Bev Clark exploring themes of female friendship and loneliness in the modern world.
Reminiscent of Edward Albee's The Zoo Story, the set's main feature is a bench on which two characters who start out as strangers have a brutally honest conversation about love, life and loss.
Prepare to be surprised and wowed as the Liverpool Arts Society present the world premiere of 'Long Joan Silver'. The show opened on Wednesday the 17th of October at Hope Street Theatre and they couldn't have chosen a better venue to host his quirky, unique show that has the potential to go very far.
We're off to a good start, free bags of sweeties being passed around. Or are we? Along with the not so goodies, there's no indication in the notes as to who plays which main role. And the title does not do what it says on the can: no animals appear, apart from one cat. However, easy to imagine the anarchic 1927 Company having a giggle about that. Or simply indulging in a Gallic shrug.
'War, war! That's all you ever think about, Dick Plantagenet!' has to be the worst opening line for a review; dreadful piece of film dialogue. But a subject damn near as old as the human race is one which presents any number of obstacles for any playwright and any theatre company. We've seen and heard it all a million times; how do you create something different to evoke the pity of war, and all its horrors? And that yearned for homecoming, to comfort and security? Or isolation?
Maggie May is a Liverpool legend and this musical, written and directed by Bob Eaton, tells the story of her life in a fun and light hearted way.
Maggie (Christina Tedders) arrives in Liverpool on the boat from Ireland with one bag which contains all of her worldly possessions. She meets Charlie (Michael Fletcher) who shows her around Liverpool and warns her to be careful. As they dance and sing and drink Maggie puts her bag down for one second and quickly finds it has been stolen.
Rainhill Garrick Society delightfully take us into the world of black comedy and slapstick humour, under the direction of Lynn Aconley, with their production of The Ladykillers, the renowned 1955 Ealing Studios film which comprised an all-star cast that included Alec Guinness, Peter Sellers, and Herbert Lom, and was subsequently adapted for theatre by Graham Linehan of Father Ted fame, premiering at Liverpool Playhouse in 2011. Those are some tough mantles to follow and RGS do not let us down as they serve up an absolute treat.
Sensitive performances in an emotional and powerful piece
Written by Ashley Ali and directed by Christopher Woodward, following a suitably impassioned introduction from Maggi Green, Likeminded Productions 'Life After Life' opens onto a hospital ward as we meet Jimmy (Peter Durr) and Eric (Bob Towers) who share the same room but have very different attitudes as they explore the loss and loneliness of life and death.
David Paul and Emma Culshaw's play Blood Runs Deep tells the chilling story of single mother Karen Richards and her attempts to raise her son, Jake, without him learning the truth about his past. This play is intense, thrilling and brilliantly performed.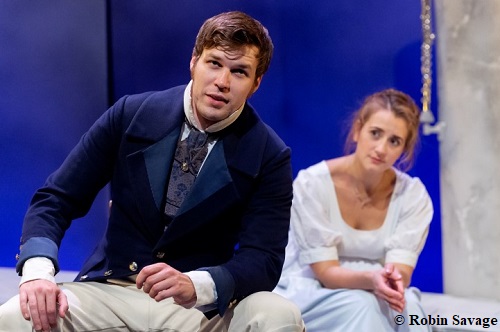 You may well be familiar with the story, yet this doubly impressive production (the creative team are nearly all women) keeps you on the edge of your seat: will Anne Elliot ever find true love with Frederick Wentworth, the happy ending she truly deserves? It's been eight long years since her family dissuaded her from accepting his proposal: no means; no standing. And now Fate conspires to bring them back into the same orbit, not least the dizzying social whirl which is Bath.