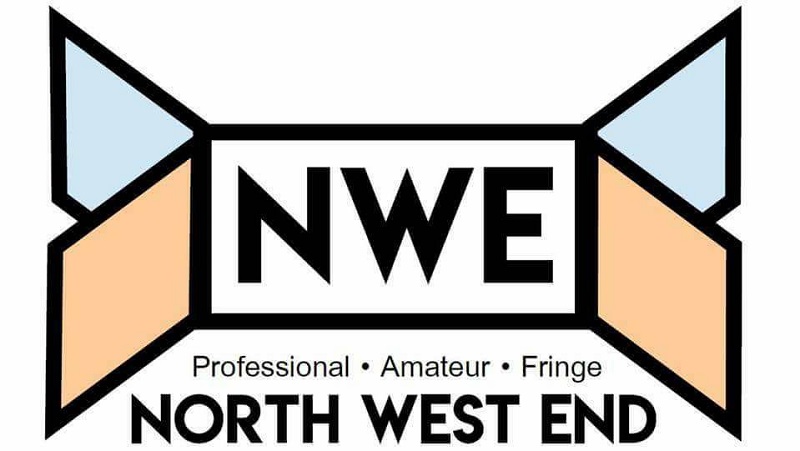 Now I have a confession here, I am not a rock fan by any means, okay I love Meatloaf (another of Steinman's shows, but that's a different review!), I can appreciate some rock songs but you would never get me along to a full blown, head banging rock concert, so I was very reluctant to be dragged along to a Vampires Rock show a few years ago by my husband. Tonight, I attended my third such show willingly and in fact have been looking forward to it. As I glanced around the audience I commented on how ordinary most appeared, not your usual rock fans at all, but I spoke to soon as it became evident that many had been to these shows before and I was delighted to have seated next to me four people in complete costumes emulating characters from the show.
This was my first visit to RCNM and very first piano recital. I was both excited and thrilled in equal measures. The RCNM building boasts a cathedral-like interior and I was reminded of the Denys Lasdun's National Theatre; with some sections of the venue revealing layered concrete sections.
Entering into the intimate space of the Carole Nash Recital Room, tonight's performance was 'Liaisons: Re-Imaging Sondheim for the piano' with Anthony de Mare.
The ground is still warm from the bonfire at Guy Fawkes but I'm at my first Christmas themed show of the show, the Eurovision Christmas Party at Stockport Plaza.
Now Eurovision is fun, cheesy and always a spectacular of a show, sadly the Christmas party falls very short of my expectations. The set list sounds like a who's who of Eurovision royalty with the likes of Katrina and the Waves and Bucks Fizz but it was a show of mixed efforts.
I bet just hearing the name of this tribute band you are already singing the words to the Bee Gees classic in your head, no?.... 'It's just your jive talkin', you're telling me lies, yeah'..... and that's how the whole show goes when the group take to the stage with singing, clapping, swaying or dancing along from most of the audience tonight at the Charter Theatre, Preston.
In the cold autumn months people are reluctant to venture out, even if it is to see a great performer in a beautiful art deco variety theatre like the Stockport Plaza. Sadly this, and perhaps the limited promotion by his team, clearly contributed to this happening tonight. It was such a shame that the stalls were not even half full!
Love or loath TV talent shows I am eternally thankful to one of these shows, the X Factor, for introducing us to the fabulous Joe McElderry. In 2009 a good looking, shy, unassuming 18 years old lad from South Shields bowled the judges over at the auditions with his rendition of Luther Vandross's 'Dance With My Father Again' and from that moment on it was pretty obvious that someone special was appearing right before their eyes.
Shawn Klush is an American tribute artist to the one and only Elvis Presley and is currently touring the UK with his show. Supporting him tonight are the Sweet Inspirations, Estelle Brown and Portia Griffin. Brown was an original member of the Sweet Inspirations who performed with Elvis from 1969. Also in the show tonight are two other Elvis tribute artists, 20 year old Jake Rowley from Texas and Juan Lozano from Wales.
When was the last time you went to the RNCM? So many of us go past it on our way into town or work I'd never thought of going to see something there. However last night's concert 'Noche Caliente' has the RNCM firmly imprinted in my head as Manchester not-so hidden musical gem.
Pink Martini was founded in 1994 by American, Thomas Lauderdale. The band is inspired by music from all over the world and perform using different genres of classical music, jazz and pop. Initially, it was created to provide nicer soundtracks for political fundraisers for worthy causes.
If something is worth doing it's worth doing well and that is exactly what Some Guys Have All The Luck does. This is a show that is more than just a tribute artist singing the songs, Paul Metcalfe as Rod Stewart completely captures the look, the style, the mannerisms and the voice whether singing or talking to the audience. The show differs from many others too as Metcalfe takes us on a journey with a narrative of Rods life sharing his humble beginnings in the 1960's right up to the present day when Rod was recently knighted by the Queen and is now Sir Rod.
30 years of touring and I have only just seen this production for the first time....how did I miss treating myself out to such a fun and entertaining time? The majority of the audience tonight in the Charter Theatre at Preston's Guild Hall may have been around during those 50' 60's and 70's years represented in this high energy, high content and totally enjoyable show but they were more than ready to party from the onset.
Subcategories
You are here:  

Music Reviews