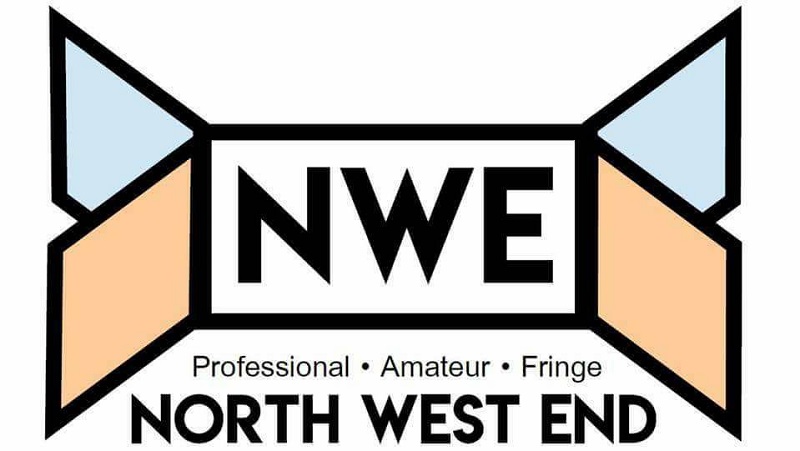 King Pleasure and The Biscuit Boys are a six piece, Rhythm and Blues band who are celebrating thirty years in the business in 2017 with this 150 date tour. They have an impressive CV: they've played in 21 countries, they've opened shows for BB King and Ray Charles, they've produced 11 albums and they've made more than 70 TV appearances...including on The Teletubbies...!
This evening Roy Orbison put on an amazing show singing all the iconic favourites and capturing the audience's attention from the minute he appeared on stage. Actually that's not quite true, sadly Orbison passed away from a heart attack in 1988 but his memory will live on thanks to tribute artiste Mr Barry Steele who will simply take your breath away as he recreates the image and sound of "The Big O' ".
Set in the conference room of the Floral Pavilion, arranged in a table and chairs fashion, The Paul McCartney Anthology was there to entertain us in a relaxed environment.
The five-piece band, fronted by Neil Tudor were to play an array of numbers from The Beatles, Wings, and Paul McCartney's solo career.
I was very much in a minority at the Lowry Theatre tonight as someone who had not seen Jane McDonald perform live before. She has a massive following and there was a real buzz in the air as we awaited her entrance. The lights dim, the band start to play, the stage bursts into brightness with a dazzling lighting set up, the backing vocalists appear.....the audience are on their feet and cheering, no, make that roaring, then wow
What better way to celebrate the 50th anniversary of The Beatles 'Sgt. Pepper's Lonely Hearts Club Band' album, than watching the Mersey Beatles perform. They are the closest you'll get to actually watching the Beatles these days, and that is an opinion shared by not just fans, but family members of the Beatles themselves as well.
There was more security at the Lowry Theatre tonight in view of the recent terrorist attack in Manchester which claimed 22 young lives and injured so many more and a visible police presence in the area which was reassuring to theatre goers. It did not feel disrespectful in any way to be attending a show, more a feeling that 'we will not be intimidated' and a collection was held at the theatre in support of those who lost their lives.
So who was this lady who strutted and pouted across the stage paying tribute to one of the biggest female rock stars of all time who is able to put on a show worthy of the title of Best Female Artist at the National Tribute Music Awards 2016? Whose dancers took the 'Best Choreography' and whose production team took 'Best Sound and Lighting at the same awards? Look no further than Justine Riddoch, a talented artiste who guarantees you a show that will leave you in no doubt that every attention to detail has been meticulously covered.
There was a party atmosphere tonight at the Epstein Theatre as the audience awaited The Beach Boyz Band but instead of the sun, sea and surf there was a distinct whiff of lager - this audience was ready to party. The majority of the crowd were of the white-, grey- or no-haired variety, but there were younger faces too.
As the audience take to their seats they are kept entertained by films and photographs of Michael Jackson and his meeting with Navi plus clips from a movie to be released soon, 'Searching for Neverland,' based upon the last three years of Jacksons life and in which Navi plays the starring role. Considered the world's number one Michael Jackson tribute, a claim supported by the fact he is the only impersonator to have performed for him having had the honour of being requested at Jackson's 40th birthday party whereupon he received a standing ovation from the man himself. He was invited to Neverland (Jacksons home) and personally chosen by him to act as decoy over a period of many years.
The saying 'All good things come to those who wait' could not be more apt for singer songwriter Elio Pace. After a 30 year dream to be fronting a show and performing a collection of songs of his idol, that dream was realised in 2014 and he is currently touring the country for the fourth year delighting and entertaining audiences everywhere. Tonight at The Charter Theatre Preston with a five piece band it has all been worth the wait for the audience too. The band took to the stage alongside the incredibly talented Elio Pace and kicked off with 'Angry Young Man'. With the cheers, whistling and even some standing to applaud at the first song, this promised to be an evening not to be forgotten.
Halfway to Paradise – The Billy Fury Story – two hours of the British legend Rock and Roller, featuring the original members of his band Fury's Tornados.
On vocals – Colin Gold The 1996 "stars in your eyes" performer, where after two weeks following the show one of the band members called Gold and since then they have formed together to keep Billy's name alive for 20 year. Drums, vocals – John Raynor, Bass, double bass, vocals – Graham Myvill, Guitar, vocals- Chris Raynor, Piano, keyboard, vocals and Fury's musical director – Charlie Elston.
Subcategories