The RNCM Opera department run regular one hour public performances showcasing some of their students in just one scene from an opera. This way, the students get to practice their skills in a public performance without having to sing the entire opera, whilst the public get to sample some titbits from operas that they might not know or not otherwise have gone to see, and be introduced to new operatic works.
The concerts normally have three, sometimes four scenes, usually from completely different and contrasting operas, and the performances are fully staged with set, costume and lighting. The only difference being that the score is played by a piano and not a full orchestra.
They are a wonderful learning curve for both student and opera novice like myself. Those who are all already steeped in opera though may find this style of concert something they would rather stay away from. Personally I love it. I am introduced each time to music that I have never heard before, and am usually quite pleasantly surprised. Not only that, the talent displayed by the young in-training singers, is nothing short of phenomenal.
In today's particular concert, there were three scenes on offer. The first from 'La Finta Semplice' by Mozart. Straight away, I was confronted with an opera that I had never heard of before, despite it being written by one of the most prolific and important opera composers ever! If you believe that the twelve year old prodigy was capable of writing a full opera, then so be it. If not, then he was helped in his endeavours by his father (almost certainly). But whichever you believe the opera was premiered in Salzburg in 1769. The style is Buffo, and the elements of comedy and humour were excellently played. I particularly liked the performance here of Ronald McCusker as Fracasso.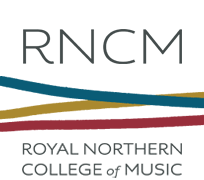 We then take a very dramatic and sharp change of pace, style and mood, and we fast forward into the 20th century to the acclaimed composition of Benjamin Britten, The Turn Of The Screw. I have always steered clear of this work previously; thinking that I would hate it. However, today's excerpt has shown me how wrong my preconception was. Yes, it is slightly discordant and atonal at times and the melodies are hard to find; but I think that might just be the joy of it... listening hard to find the through-line. It's a difficult piece to both watch and perform undoubtedly, and takes a lot of energy and effort from both parties; however, I am now changing my opinion and would be interested in seeing the whole opera! The three sopranos in this scene were stunning (Charlotte Mason, Rachel Abbott and Kimberley Raw) but I would have liked also to have heard some male and chorus voices too.
That final comment also applies to the last scene in today's concert. We stay in the 20th century, but move from England to Italy, and to the more lyrical and classical style of Gian Carlo Menotti, to hear a scene from his opera The Consul.
Once again, an opera I had never heard of before today, and once again, one I will now look out for and go to see whenever it is performed in full. The two sopranos here were Katie Lowe and Lara Harvey.
Undoubtedly I have witnessed something quite special, and at least one of the students I have seen perform in this will go on to be a household name. Such is the talent and commitment of the RNCM's opera department.
I love this idea of short snippets or tasters. Long may it continue.
Reviewer: Mark Dee
Reviewed: 1st June 2016