You know when you are really looking forward to seeing something but it falls a bit flat when you do? Well, let me tell you..... Oliver! a show I was really looking forward to seeing tonight at the Brindley Theatre, Runcorn, simply soared above all my expectations! From the moment the curtain rose I felt a tingle as the music started and we experienced the quality of the performances and vocal talents from the cast of this classic musical.
Set in a workhouse we see rows of orphan boys fed disgusting gruel whilst imagining all their favourites on the menu and it was then I got the first inkling of how amazing this was going to be with a rousing rendition from the younger members of the cast with 'Food Glorious Food'. No first night nerves or faltering voices, everyone put in a remarkable performance. I studied the faces of each and every boy during this act and they were giving it their all, without exception. Considering how young some are and also some making debut performances, we are seeing some real talent tonight.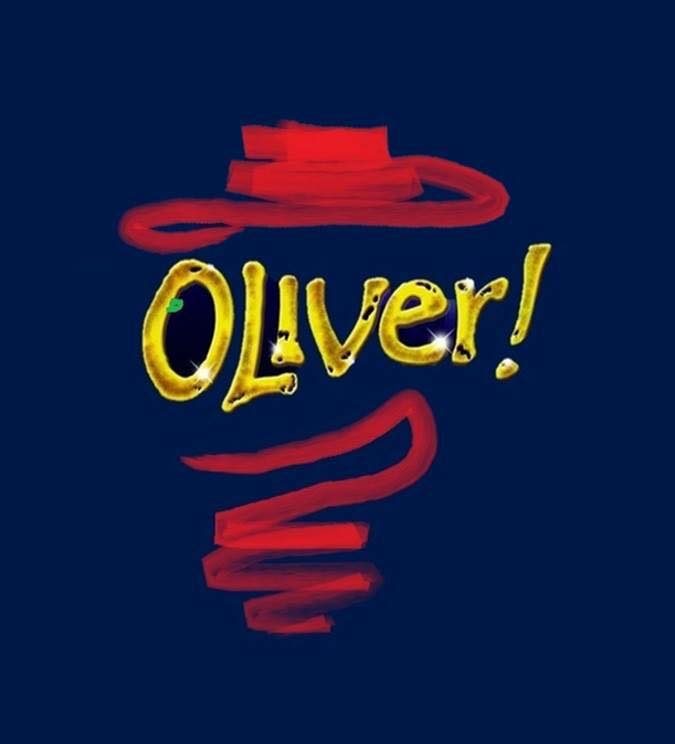 Bhodi Davies is convincing as Oliver, a young naive orphan boy, who has plucked up the courage to approach workhouse 'carers' Mr Bumble and the Widow Carney, who are outraged at the audacity of his request ' Please Sir, I want some more'. All hell lets loose in wonderfully choreographed dance scenes as Oliver is ordered to collect his belongings. Davies also gives an emotional performance singing solo 'Where is Love'. You could have heard a pin drop in the theatre which erupted into cheers at the end of the song. (Lots of family members of the cast in the audience, but still deserving of the applause).
Mr Bumble and Widow Carney played by Michael Mullan and Patsy Roberts are a delight to watch. A perfect double act with their antics and hilarious 'I Shall Scream' scene where Mr Bumble makes amorous advances upon Widow Carney.
Oliver is sold on to a funeral director Mr Sowerberry (Kenneth McConaghy) and his wife Mrs Sowerby (Julia Hart) who think he will be perfect for the business however after an altercation with Noah Claypole (Westley Clarke), another employee who makes insulting remarks about Oliver's mother, Oliver flees and ends up on the streets of London. Again wonderful performances from everyone.
And here we are introduced to The Artful Dodger (Isaac Hartill). Hartill is perfect for the part of the cheeky chappie, the street wise kid who takes Oliver under his wing and introduces him to Fagin. His cock-sure ways will simply charm all audiences.
Fagin (Mark Murphy) is an aging petty thief who has trained boys to become pickpockets and welcomes Oliver into the fold. Nominated 6 times for Best Actor by NODA, it is no surprise to hear Murphy took the title twice. Tonight's performance should set him on the way to a third! I absolutely loved his portrayal of Fagin, he was captivating, fabulously expressive and totally belies his amateur status.
Nancy...oh Nancy! Wow is all I can say for the incredible vocals exhibited tonight. Sarah Cragg whether singing the lively and amusing 'Oom-Pah-Pah' or the moving 'As Long As He Needs Me' simply shone, a true star showing compassion for the orphan with tragic consequences.
When Bill Sykes (Alexander Clare) took to the stage the tension in the air could be felt all around. What a menacing figure he cuts and his appearance certainly brings the hairs at the back of your neck up. A chilling and powerful man and superbly cast, he so deserved those boos accredited to the baddies in a show at the end!
Oliver! has a cast of 60 plus which includes two teams of 20 children who perform on alternate shows and is an amazing accomplishment from young director Kit Phillips on his third production and his very first musical. Obviously, there are too many performing for me to mention by name but I would like to congratulate each and every single member of the Centenary Theatre Company for the exceptional show tonight. All characters have demanding roles and there isn't a weak link amongst them.
The musical is complimented by one of the best accompanying orchestras I have heard, never drowning out performers and with perfect timing under the musical direction of Simon Pickup. Deserving a special mention is wardrobe co-coordinator Marjorie Clare for the fabulous costumes adding colour and authenticity to the characters. The scenery was changed swiftly and was perfect to set the numerous scenes. The choreography must have been a challenge for choreographer Danielle Segarwith so many in the cast, but seemed effortless despite the energetic and lively routines, a tribute to the hard work that has obviously gone into it.
After 'Reviewing The Situation' I can only end with the clichés 'I'd Do Anything' to 'Be Back Soon' because 'Please Sir I Want Some More' (you can groan now!)
Oliver continues its run at The Brindley Theatre and for tickets and further information: https://tickets.thebrindley.org.uk/en-GB/shows/oliver/events
Reviewer: Lorna Weekes
Reviewed: 15th November 2016