After seeing Manchester Musical Youth's production of "Les Misérables" last year, I was so impressed and awe struck, I chose not to see it in the West End earlier this year because as far as I was concerned, I'd seen the best production of it that I could ever see.
So...I was a little bit dubious about seeing "Legally Blonde" (having purposely avoided the film and the stage version) as, well, let's face it - it's about a blonde girl who shrieks a lot and there's a lot of pink in it. Yet again MMY shoot down my preconceptions and completely knock it out of the park!
OMG! (Yes, I'm even using Legally Blonde vernacular) I am a total convert!
To summarise: Blonde girl loves boy, boy dumps blonde girl, blonde girl follows boy to Harvard (where she gets in by cheerleading(!)), subsequently blonde girl realises that she's actually got a brain under the blonde waves, ditches boy, wins a murder trial and finds a nice boy. Ahhhhhh.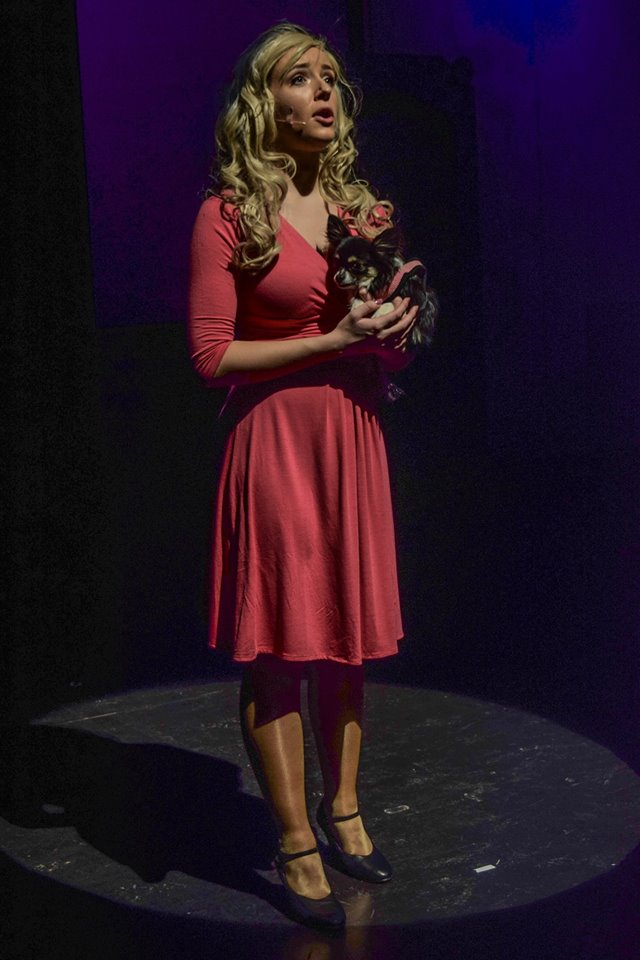 Where do I start - well, how about with the absolutely outstanding Pippa Greenhalgh as the lead role of Elle Woods. She is quite simply wonderful. She totally conveys the breathy, excitable character of Elle and you just can't help but love her from the moment she steps on the stage in her silver stilettos. She's endearingly dizzy. I cannot imagine better casting for this role, she absolutely made it her own.
Next to the Delta Nu ladies...they should really have their own show. They are absolutely brilliant at being Elle's support and champions and oddly enough, they champion female solidarity and strength (despite their tendency to shriek and scream at every opportunity). My eye was constantly drawn to Niamh Mulvihill as Pilar - does she know how to work an audience - not to mention totally rocking the sunglasses at the end which misbehaved!
Paulette is played by Sarah Barron. Wow. This lady has talent written all the way through her. Comedy timing and perfect delivery are very important for this character and she had it all boxed off with a bow on top. She comes across as slightly eccentric but completely lovable and she had the audience eating out of her hand.
Mention must be made of Kyle (Sam Bate) - Sam, I saw you in a different light tonight, strutting your stuff across the stage in such a self-assured manner - and clearly loving every minute of it!
Put Kyle and Paulette together and you have a powerhouse comedy duo. I would have loved to see more of them together - absolutely hilarious.
One of my favourite songs from tonight was "Bend and Snap" - executed perfectly by Elle, the Delta Nus and Paulette. This was one of the comedy high points.
Tonight's cast grabbed hold of the humour in "Legally Blonde" and played it for all it was worth. I haven't laughed so much during a show for ages and the Courtroom scene during "Gay and European" is the funniest thing I think I have ever seen on stage, not to mention expertly staged and choreographed. This scene took MMY's levels of professionalism and raised the bar even higher. A big mention has to go to Carlos (Lucca Chadwick-Patel) and Nikos (Phillip Sharpe) who stole this scene completely and had us all in stitches.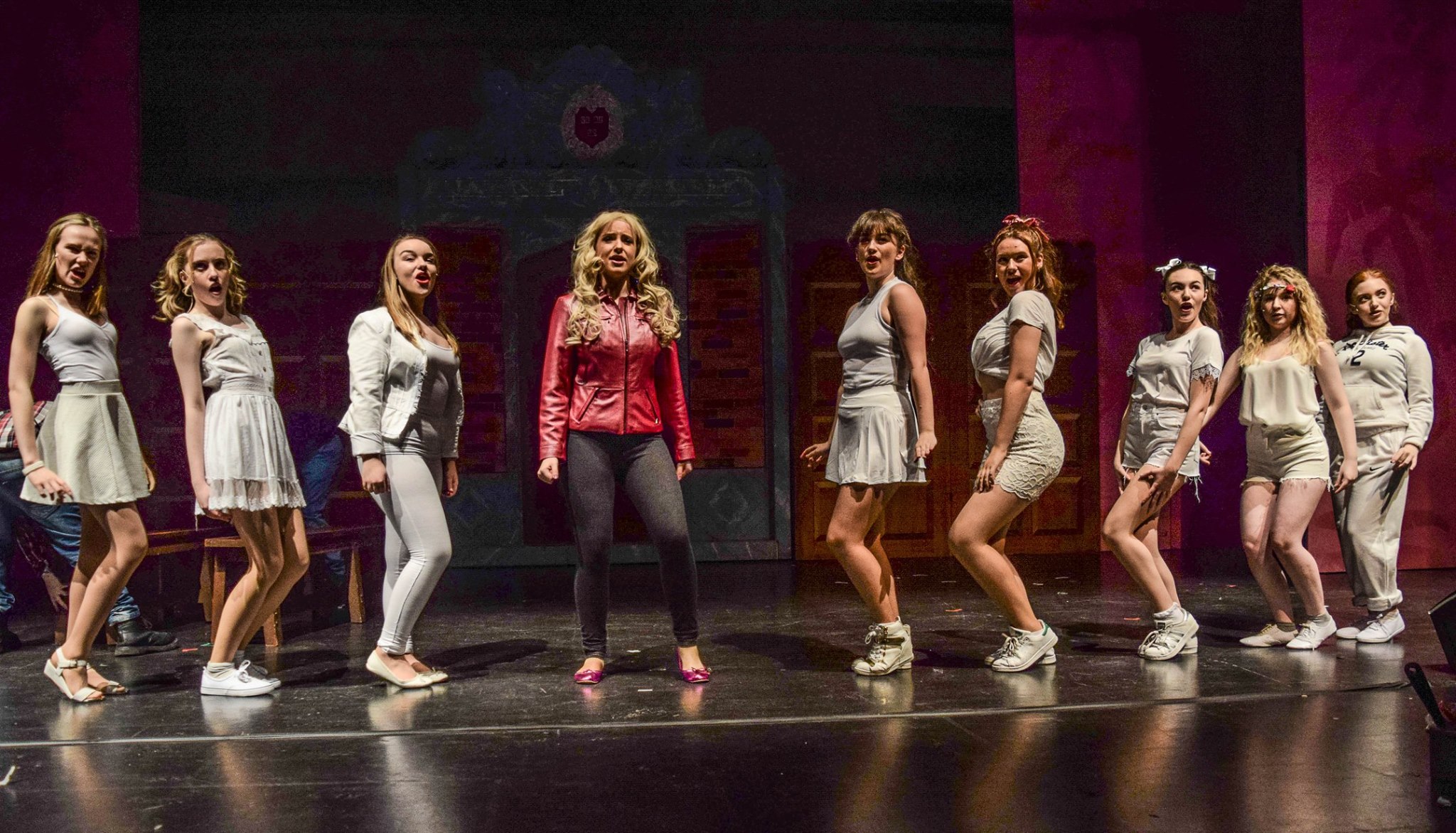 Even the animal actors in MMY can do no wrong. Tonight's two canine stars - Sizzles and Darcey - managed to win the audience over completely and they played their parts brilliantly.
I've said it before but I'm going to say it again: when I watch an MMY production, I find myself in a constant state of admiration and awe at just how professional every single performer is. When you go to see a professional production, you expect perfection. It would be easy to assume that seeing a youth production would potentially be less than perfect but you prepare to make allowances...no such allowances needed with anything that MMY do.
The strength of MMY lies in the fact that each and every cast member totally immerses themselves in their role, however large or small and what's most important - they absolutely LOVE what they're doing. Every single nuance of every single line is interpreted and performed perfectly. My only criticism is that there is too much to take in all at once as there is so much performing going on!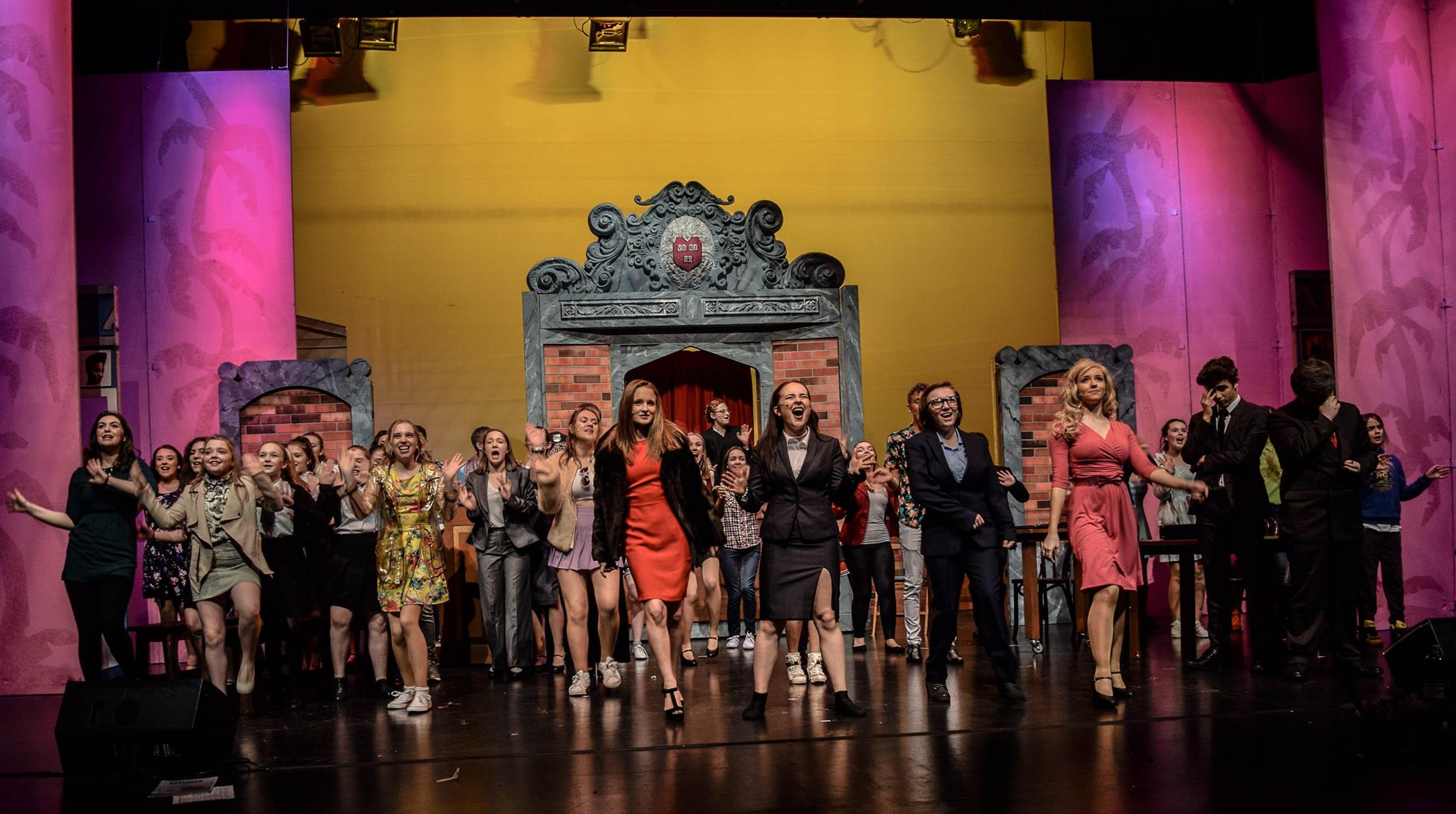 The performers are clearly expertly nurtured by the creative team who continue to surpass themselves. The fact that they can pull off two such different productions such as "Les Misérables" and "Legally Blonde" showcases the versatility and outrageous ability of this Company.
Is there no end to the talent of MMY - I suspect not? To Kimberley Holden (Muscial Director), Dan Jarvis (Director), Dave Holden (Producer) and Ellie Whitfield (Co-Director/Technical Manager), I would like to say a big Thank You for doing what you do and producing such wonderful, life affirming productions. Just when I think you can't do it any better, you do.
If you have tickets for this show, you are so lucky. Omigod You Guys! Must go - I'm off to practice my Bend and Snap...
Reviewer: Nicky Lambert
Reviewed: 22nd February 2017
North West End Rating: ★★★★★