Neil Simon is one of the great American playwrights, with over thirty plays to his credit from Come Blow Your Horn in 1961 to his final play in 2004 Oscar and Felix, A New Look At The Odd Couple. In there are a great many well-known plays and film adaptations including Barefoot In The Park, The Odd Couple and California Suite. His bittersweet comedies are often drawn from his own experiences growing up as part of a Jewish family in New York. Lost In Yonkers was first produced in 1991 and won the 1991 Pulitzer Prize for Drama.
It is Yonkers, Brooklyn in 1942 and America has joined the Second World War. Eddie Kurnitz is here to talk to his mother, he needs a favour. His wife's illness and subsequent death has left him in debt to loan sharks and he must take a job in the Southern States to pay off his debtors. But he cannot take his two sons, Jay who is fifteen and a half and Arty thirteen and a half, with him. He needs his mother to house the two boys but she is no sweet old lady, instead a formidable German Jewish matriarch. Left with their grandmother, child-like Aunt Bella, low level hood Uncle Louie and nervy Aunt Gert, life isn't easy for the two teenagers.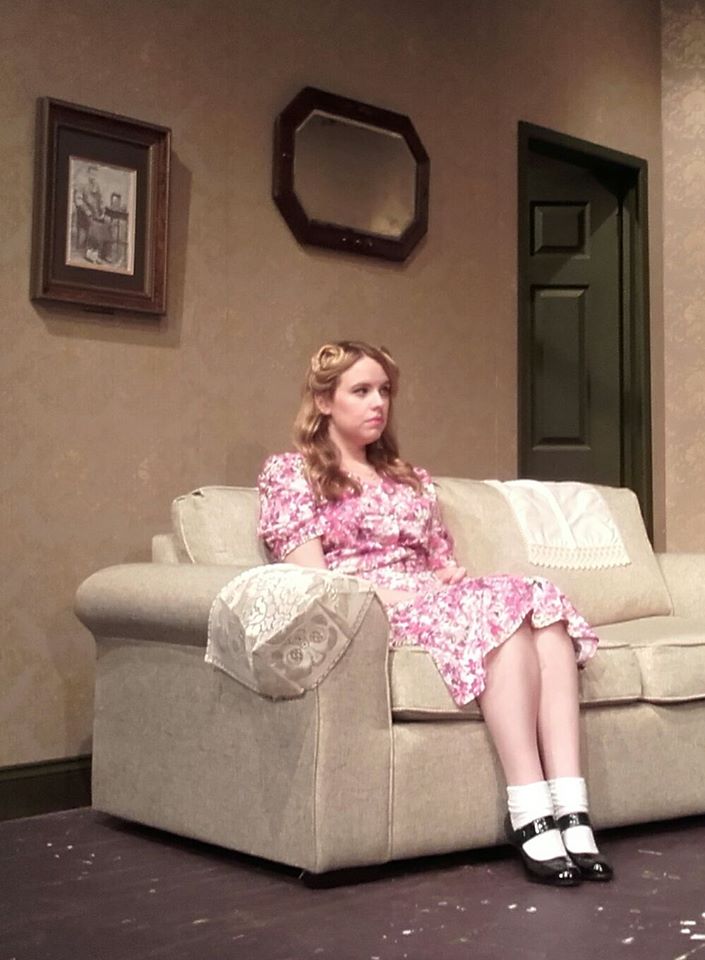 As the two teenage brothers Rob McGregor (Jay) and Paddy Bever (Arty) are excellent, giving confident assured performances well in advance of their somewhat tender years. A great deal of the narrative falls to the two boys and the pair carry it off with aplomb. Ian Wilkinson as their father Eddie gives a nicely rounded performance while Lee McGregor as Uncle Louie has the failed gangster character to a tee. Debbie Burnett finds the empathy in the little used character Aunt Gert, it always seems a shame that the character seems so underused.
But this is a night that belongs to the two female leads. Geraldine Grieve makes the redoubtable Grandma Kurnitz a dominating, intimidating woman, standing tall and controlling all around her by strict rules with no love or compassion shown. However as the play continues the cracks are shown but never overplayed. Sarah Howsam's Aunt Bella is the perfect foil. A beautiful dreamer, she is still child-like in many ways due to diminished mental development, but she has the same core of steel as her mother. Miss Howsam creates the perfect Bella from excitable child to strong woman, and her speech on how she is caught between her emotional development and physical desires as a woman is very emotional.
Neil Simon wrote strong characters in a difficult situation for Lost in Yonkers. Humour, pathos and drama weave into one amazing play and Director David Ward and the cast at the Player's Theatre have put together an excellent production.
Reviewer: Helen Jones
Reviewed: 13th May 2017