The first surprise of the evening was Act 1, not the expected 'Into the Woods' but a fabulous collection of songs presented by the youngsters of Chorley Youth Theatre. With songs with a fairytale theme or taken from childrens books this talented group entertained us for 45 minutes displaying well rehearsed choreography and singing abilities. There were opportunities to showcase their talents in the many tales performed with extracts from 'Beauty and The Beast', 'Shrek The Musical', 'Peter Pan' and 'Mary Poppins' to name a few.
These youngsters I am informed, not only carried out their own casting auditions but have directed, produced and choreographed all of this evening's entertainment and credit should be given to everyone for their professionalism. Act 1 gave the chance for several members to have a role as director and during 'Peter Pan', Rebecca Moran not only directed, but choreographed and performed in 'Neverland' and the 'Lost Boys Gang'. It really is wonderful for these theatre groups to explore their talents and I am constantly reminding myself that this a youth production!
Lucy McManus and Chris Broad present a lovely dance sequence whilst serenaded by Alanya Collinson with Beauty and the Beast. McManus is also responsible for most of the choreography during the evening and is a credit to her and the cast with amazing routines whether lively or as above a, couples dance. Collinsons vocals became stronger as she gained confidence and her performance during 'Into the Woods' as the bakers wife was with perfect comedy timing.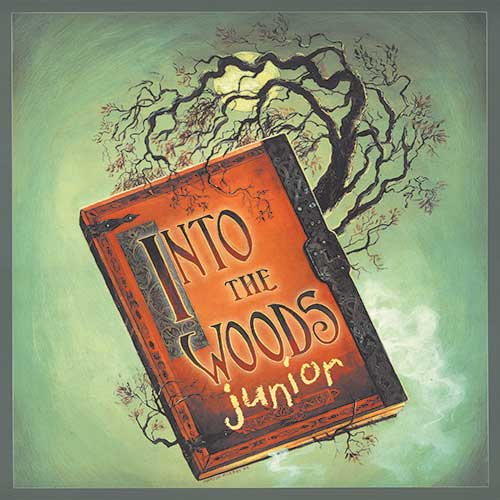 'Willy Wonka' (Zach Eccleston) leads an ensemble, too many to mention personally, but all giving a good performance, with great vocals during 'Pure Imagination'. I should mention costumes throughout the evening are colourful, fitting (pun intended) and add to the characters roles. Lighting effects are brilliant (pun again), occasionally the spotlights a little off the performers but quickly rectified, this is after all a first night and doesn't spoil the enjoyment of the show in any way.
Naomi Cook, Amelia-Jane Bowles and Alice Charnley harmonise beautifully portraying Shreks Princess Fiona, although not being familiar with the song or musical it took a quick referral to the programme for me to realise who they were!
Callan Grimshaw-Brown is a confident performer during the first Act and a good choice for narrator for 'Into the Woods', speaking clearly and expressively, not faltering when there was a slight technical hitch when his mic failed for a few seconds.
Act 1 ends with 'When I Grow Up' performed by all the cast and if there is one criticism its please slow down as you take your applause, milk the moment!
Act 2 and Chorley Youth Theatre present 'Into the Woods' a Fairytale Musical with music and lyrics by Stephen Sondheim from the book by James Lapine.
This is a clever mix of popular fairytales mainly about the wishes of a baker and his wife who want a child, Cinderella wishes she could go the Kings festival and Jack who wishes his cow produced milk. Red Riding Hood Wishes she has cakes for her grandmother....... be careful what you wish for! As in many fairy tales there has to be a witch and this is no exception with Charli Bradbury playing a fabulous part and after putting a curse on the baker and his wife agrees to reverse it if they can provide the items she requests. Lucas Burns as the baker gives a very good funny portrayal although at times I found him and Jack (Luke Eburne) a little quiet in comparison to other actors and I wondered if their mic's needed turning up?
Cinderella (Lucy Aspinall) is delightful and has a lovely singing voice. Princes are born for fairytales and Chris Broad and Mikey Coleman are ideal choices to play these parts adding their own charm.
Lucy McManus throughout the evening shows her skills at dancing and acting and continues this as Red Riding Hood, her scream had me expecting police to come tearing in at any moment! Where would the tale be without the big bad wolf? Oh my, Max Porter owns the part, wonderful stage presence and engaging with the audience from the off, an absolute brilliant performance and his makeup was fabulous.
Alice Charnley deserves a mention for her role as Rapunzel although we didn't really get to hear her great vocals as heard during Act 1.
The change of scenery from woods to bakers, Cinderellas' hearth and grandmothers' cottage are smoothly manoeuvred with little distraction and coupled with lighting are very effective.
I truly wish I had space to mention everyone in this production but sadly space does not permit this, but a huge congratulations to Rachel Offord (director) Paul Carr (musical director) Abigail Sallery (producer) Jack Titherley (stage manager) and of course all the cast for a most enjoyable evening. I wish you all well on future productions. People of Chorley you need to show your support for Chorley Youth Theatre and fill those seats in the theatre!
Currently showing until Saturday 15th July 2017 tickets available at http://www.seetickets.com/venue/chorley-little-theatre-chorley/7417
Reviewer: Lorna Weekes
Reviewed: 12th July 2017