Had the programme not told me that this performance of Fame was put on by the Liverpool Empire Youth Theatre Company, I would have had no trouble in believing that this was a fully professional performance.
The choreography of this show was incredible and the execution flawless. Choreographer Lauren Taylor should be proud. Never before have I seen so many talented male dancers in one show (and yes, that is including professional shows!) particularly Jacob Bailey who played Tyrone Jackson.
Vocally unbelievable, especially for a youth company although perhaps let down a little by enunciation (or maybe it was something related to the microphones? Things did seem a little muffled at times!) which made it difficult to understand exactly what was being said at times. However, every singer was a strong one, and I personally think the unsung(!) hero vocally was Ellie Norton as Mabel Washington who during Mabel's Prayer hit some incredible notes that I didn't think possible.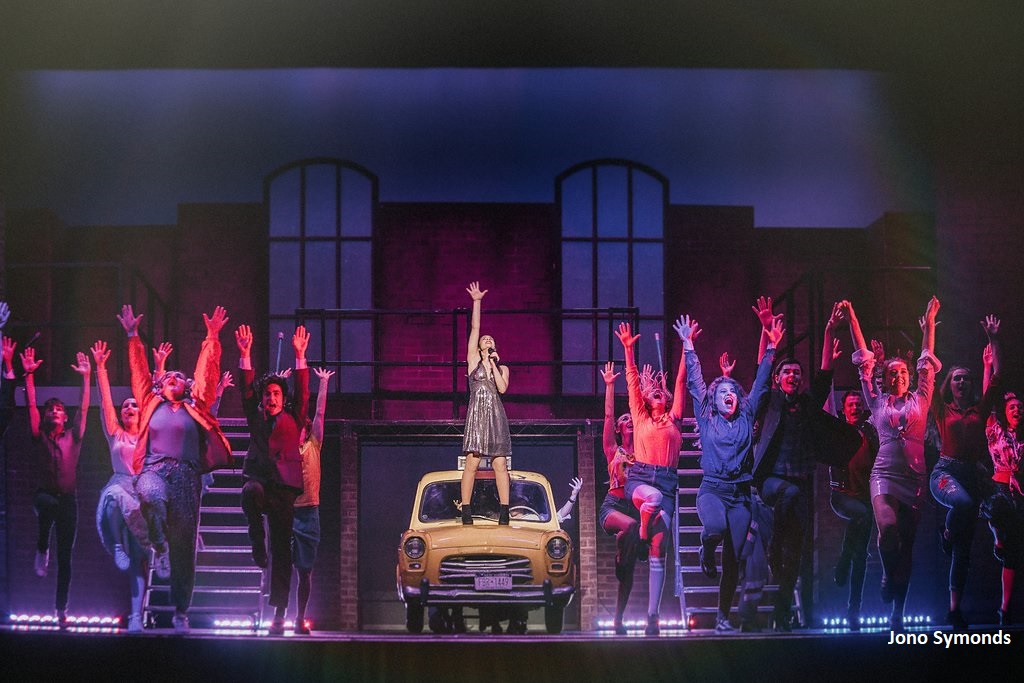 As soon as I heard the first American accent, my heart dropped a little. A good American accent is hard to pull off, and a bad one can entirely pull an audience out of a story. I was pleasantly surprised that, although there was an odd slightly slip out of the accent, otherwise it was executed pretty well!
Jamil Abassi and Joe Vegas was absolutely hilarious, almost too over-the-top but treading the line with skill that is only really ever seen in professional comedians. A real triple threat, his singing and dancing skills were on par with his acting and in some scenes he stole the show.
Iris Kelly was aptly played by Lucy Kinsella, as Iris is said to be the best dancer in the classes and her talent in movement really stood out, even among so many incredible dancers. Bethany Lythgoe as Carmen Diaz stood out and really captured the essence of this bad girl.
All the rest of the main cast - Esme Bowdler, Daniel Carter, Georgia Gagen, William Callan, Harry Dutton, Pheobe Rhodes - there was not a weak link among them and I could have watched them all, even when they were in the background of scenes, all day.
Other special mentions should go to the teachers, played by Kaitlin Beecham, Cameron Lythgoe, Rachel McGrath and Rachel McMullin who all commandeered the stage with the energy and authority of teachers - no mean feat when you are playing opposite your peers.
The chorus members all had such energy and stage presence and he additional of a live orchestra was a great touch and really brought the piece to life.
If I'm nit picking, then the second half dragged a little, weighed down with a few too many, too lengthy songs. And occasionally the staging was a little flat when the performers were not dancing, - plus there really were a lot of very long and a little awkward to watch kisses(!) - but that really is me being picky.
Overall, Director Natalie Flynn should feel so proud of her cast. Their comedic timing was spot on, their harmonies made my heart ache and the perfect synchronicity of their movement in group numbers brought tears to this dancer/reviewer. Exquisite!
I really do think that this is a case of - remember their names! We'll be seeing them in lights very soon, I'm sure of it.
Reviewer: Codie Wright
Reviewed: 18th August 2017