Manchester Musical Youth is one of the finest youth theatre companies in Manchester (or I'd go as far as to say the whole of the North West actually) and they are expanding their reach: as well as The Apprentices (for 8-11 year olds) and the 'regular' MMY, we now have 'The Graduates' for 18-30 year olds.
This evening's show was the newly formed Graduates' first public performance with a concert of fifteen songs from musical theatre productions ranging from the well known to the less well known; solo pieces to ensemble numbers. Some of the songs were a little more 'grown up' with adult themes which reflected the fact that this is an older group.
I would say that the Graduates successfully showcased their ability and range very well indeed.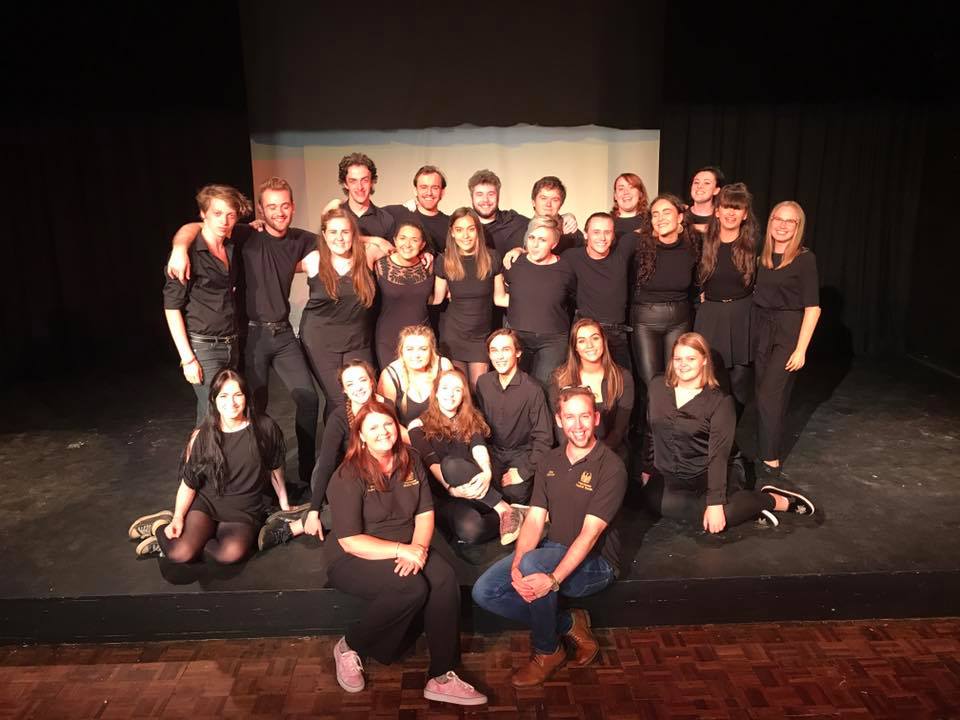 To start things off, we had 'All That Jazz' from 'Chicago. This was extremely pleasing to my Fosse-obsessed eye. All the precise choreography and signature hand movements were there and Emily Snook was an extremely sassy Velma Kelly. What a good number to open the show, totally ticked my classic musical theatre box.
As well as this, the highlights of the evening for me were '21 Guns', 'Shine A Light', 'Once We Were Kings' and 'The Negative'. During 'Shine A Light', Emily Clarke earned her place in my opinion as queen of the evening - she was totally fantastic during this number, her acting ability and excellent way of getting humour across absolutely shone through.
Tonight, I felt that there was strength in numbers with the ensemble pieces raising the bar extremely high for this newly fledged group. The performance of 'When We Were Kings' sent shivers down my spine; the male ensemble being particularly powerful and mesmerising. I also enjoyed the way it was directed and choreographed. The part when everyone sings without accompaniment was absolutely spine tingling and completely demonstrated the talent and ability of this group.
Some of the lesser known songs were a little more difficult to get into and I did feel that there could have been a slightly better choice of some of the songs in order to draw the audience in more but this did not diminish the quality of everyone's performance. Also, I would have preferred the performers to be miked as some of the vocals were completely lost which was a shame and several voices didn't come over as strongly as they could have done.
I saw a lot familiar faces on stage this evening and when you consider that the majority of the performers have recently appeared in The Pirate Queen in July (MMY) and/or A Chorus Line in August (MYT), it is quite amazing that they have managed to produce this show after only forming in May. As is now familiar to me with any MMY production, the performers not only make it look effortless but they also look as though they are having the time of their lives. It made me want to join in and be a part of it but sadly, I'm just a bit (ahem) outside the age limit...unless MMY wish to start up a new group: 'MMY - The Veterans'...?!
Obviously, this was a 'test run' for this exciting new venture so there were no costumes, no props and no set. I think once The Graduates are firmly established in a production, the sky will be the limit with the range of talent that we had a sample of this evening.
Credit, as always, to the MMY creative team who never fail to bring out the absolute best in all their performers. You have another string in your MMY bow to be very proud of.
This was an excellent starting point for The Graduates and a lovely taster for the rest of us of the treats to come: their first show being Rent in March 2018. I would recommend early booking!
Reviewer: Nicky Lambert
Reviewed: 27th August 2017
North West End Star Rating: ★★★★