Following last year's outstanding performance of "Rock of Ages", I was delighted to be attending opening night of Sheffield based theatre group Splinters latest performance, "West Side Story".
The main difference with this year's performance (other than the venue, this time using city centre based The Montgomery Theatre) is the age range. Other than two slightly older gentlemen (John Crowther as Officer Krupke and Pete Lane who doubles up as Stage Manager along with stepping in as 'Doc'), the cast are all aged 14-30.
Splinters25, (i.e. the cast of Rock of Ages), was open to both past and present members, giving the opportunity for ex group members to be part of a Splinters production, just as is the case with forthcoming January 2018's production - a Splinters25 new and original piece entitled "Splinters: The Musical - the story so far."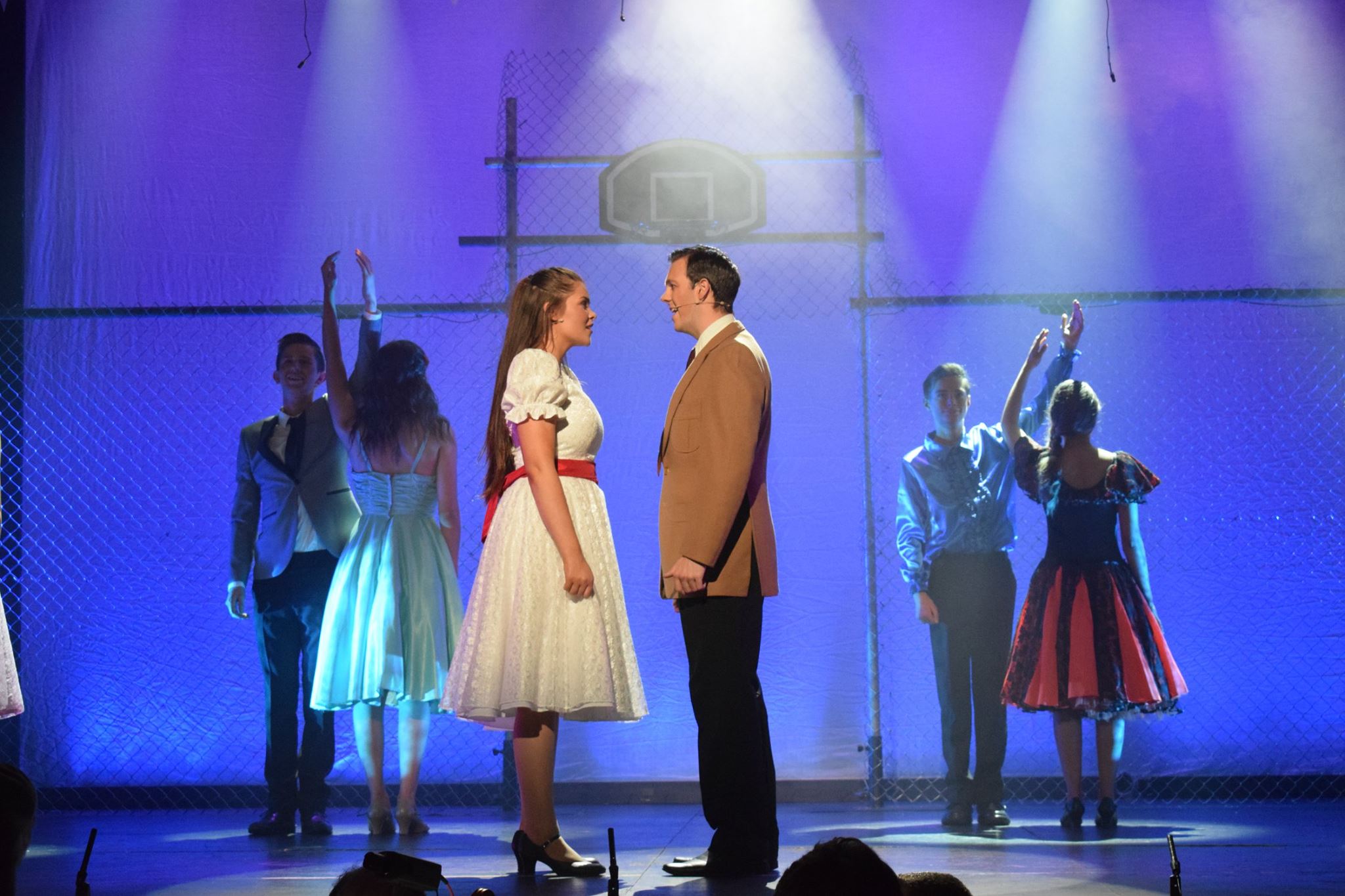 Dubbed a modern day Romeo and Juliet, West Side Story is set in 1950s New York, in an Upper State Side working class neighbourhood and is set around the rivalry of two rival teen street gangs with different ethnic backgrounds - The Sharks, from Puerto Rico, and The Jets, a white gang. The Jets regularly taunt the Sharks and there is a strong sense of racism and hatred. Tony (Adam Walker), an ex-member of the Jets and best friends to Jets leader Riff (Josh Holliday), falls in love with Maria (Grace Hadabora), sister of Sharks leader Bernardo (Jack Skelton). At first the pair of star crossed lovers try and hide their new found romance, but once the romance is out in the open, sparks fly and tragedy strikes. Full of powerful numbers and epic dance routines, West Side Story still feels fresh and somewhat relevant to the modern day, despite being over fifty years old.
Having been blown away by Adam Walker's performance as lead role Drew in "Rock of Ages" last year, I was delighted to see he had again been cast as leading male role, Tony, and once again tonight's performance did not disappoint. Proving that he's most definitely a triple threat - great actor, outstanding vocals and a grade A dancer to boot, Adam gave a powerful and moving performance as Maria's love interest Tony. Newcomer Grace Hadabora as leading lady Maria also gave a knockout performance, not only successfully carrying off a Puerto Rican accent but delivering a believable character to the stage and recreating that famous balcony scene, inspired by Shakespeare's Romeo and Juliet, delivering faultless vocal performances throughout the night. Walker and Hadabora gave a powerful and flawless rendition of the Tony/Maria duet "One Hand, One Heart". Splinters have definitely found a gem worth hanging onto in Hadabora - I look forward to seeing her in future productions.
Admittedly not one of my favourite musicals, tonight's performance changed that before we'd even reached the interval. With a well designed stage set, including a mezzanine level to the side of the stage, creating Maria's bedroom where THAT epic scene is recreated, stunning costumes (particularly the Sharks' girls dresses), flawless choreography (Sarah Mashford), with each cast member perfectly in sync, never missing a beat or step, and vocals that captured the emotions of the storyline, there's literally nothing I can fault this performance on.
Youngest performer, fourteen-year-old Tom Ferris (Baby John), wasn't fazed by being the only "young" performer, giving a mature and memorable performance throughout, another gem I hope stays with Splinters.
Despite being a large two tired theatre, few tickets remain for the rest of the run; after last nights show I can see why it's THE hottest ticket in town.
Reviewer: Charlotte Browne
Reviewed: 20th September 2017