An evening at the Royal Northern College of Music and what an inspiring line up of future stars treading the boards tonight. Performing Leonard Bernstein and Stephen Sondheim's 'West Side Story,' the classic musical based on Shakespeare's Romeo and Juliet.
RNCM Young Company is the resident musical theatre group for young people who have a passion for performance. Regardless of ability or experience, it offers everyone aged 13 to 18 the opportunity to work with industry professionals to improve singing, dancing and acting skills alongside the creative team, Director, James Bonas, associate director Dominic Biddle.
A full visible orchestra playing live, under the direction of Gregory Batsleer and associate musical director, Daniel McDwyer. The orchestra were very impressive, I can't praise them enough. I think some of the music had been cut and pasted a little as what should normally be a very long show started at 7.30 and finished at 9.55 even with an interval.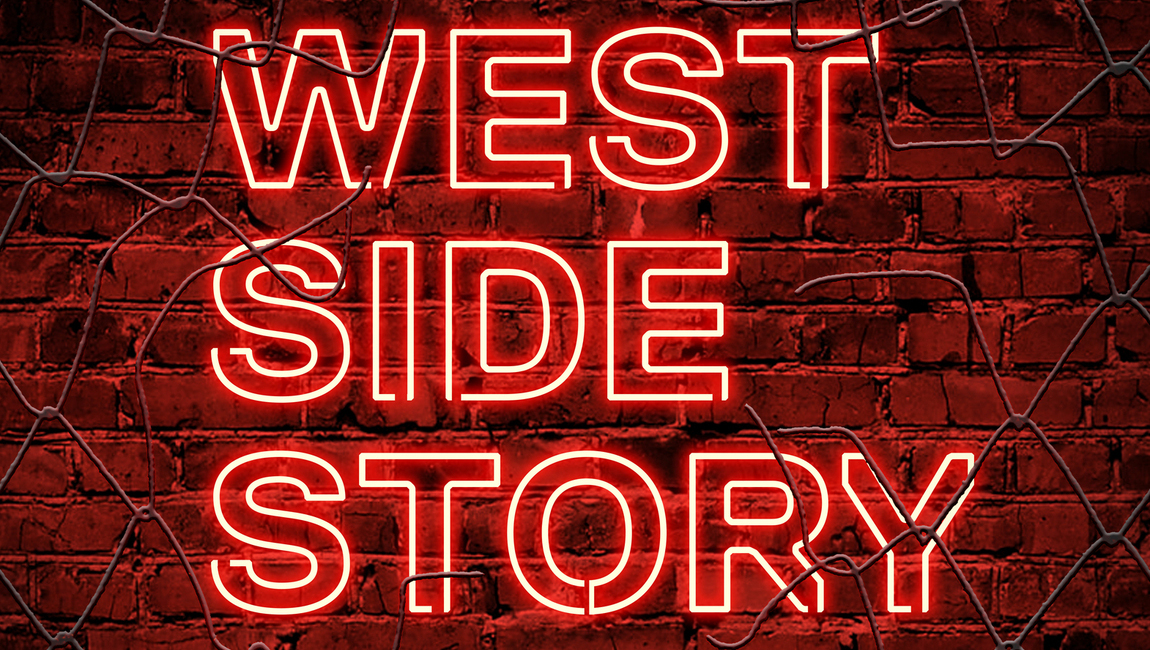 An impressive display of acrobatics in the opening sequence, after that the choreography I found a little basic and generally lacked the climax I was waiting for in big numbers such as 'America' and 'Dance at the gym' I don't think I saw a single lift or split all night. Which is a little crazy considering the show is famous for the Jerome Robbins choreography. The dancing was however clean and well executed.
A very young cast mainly 13-17 with the odd exception amongst the principles with very strong believable accents from all. Chris McGuigan as Tony and Riff played by Lawrence Guntert both brought us unbelievable vocals, vibrato pleasing to the ear. A few times during the songs I think the microphones could have been louder, a shame to miss any of the near to perfect vocals.
Lucy Elson as Maria had a very believable onstage relationship with Tony. And both Maria and Anita played by Natasha Hoeberigs had strong lovely voices too.
At times the stage was slightly dark and I found it hard to see parts of the action. Minimal set, moved on and off by members of the cast.
Costuming for me was disappointing it was like a rehearsal where everyone is given the same uniform to wear, at first I thought maybe it was a modern take on the show, but nothing really changed throughout, and the ladies basically looked like they were wearing boiler suits, which for me, didn't work. The segregation of Americans vs Puerto Rican's wasn't clear cut because everyone looked and dressed the same. We could have done with the odd splash of colour here and there.
The ladies wore masculine ankle boots and there wasn't a high heel in sight, especially strange for the character of Anita who is usually very feminine and even her hair was scraped back.
Maria wasn't the usual vision of a Maria, she had very light hair almost ginger and was far from Hispanic.
I particularly enjoyed the soloist in 'America' and the 'Officer Krupke' number brought a nice element of comedy from a very talented group of young men.
At the end of the performance a fair few people stood up and they finished to rapturous applause,
Some of these youngsters have a very bright future ahead. If this had been an audio recording or radio performance I wouldn't have any criticisms at all.
A few minor critiques, I'd like the cast to make sure they wait for the applause to die down before continuing on with the dialogue, so that we don't miss any of the text, certain comic elements were lost because of rushing through. This also happened during a few songs.
A huge moment of the show is the death at the end of act 2, this needed to be milked more, slowed down and it's about the people reacting as much as the person delivering the text.
All in all a great night and I wouldn't hesitate to go back to watch a show there in the future.
Performances until Saturday 24th February. https://www.rncm.ac.uk/production/west-side-story/
Reviewer: Rebecca Casey
Reviewed: 22nd February 2018