Some people love 'Cats' – The Musical, Other people detest it! Happily placing myself in the former cohort, I eagerly made the short journey to Leeds from Sheffield, anticipating the night ahead. I have to say – I was not disappointed!
In my first ever visit to see Leeds Amateur Operatic Society (LAOS), it is more than fair to say they rose to – even surpassed, the challenge of staging one of musical theatre's most testing productions.
The large triple-threat ensemble cast delivered Director and Choreographer Louise Denison's vision to perfection. Even opening night sound gremlins couldn't throw this cast off kilter. It was at times easy to forget that this was an amateur production.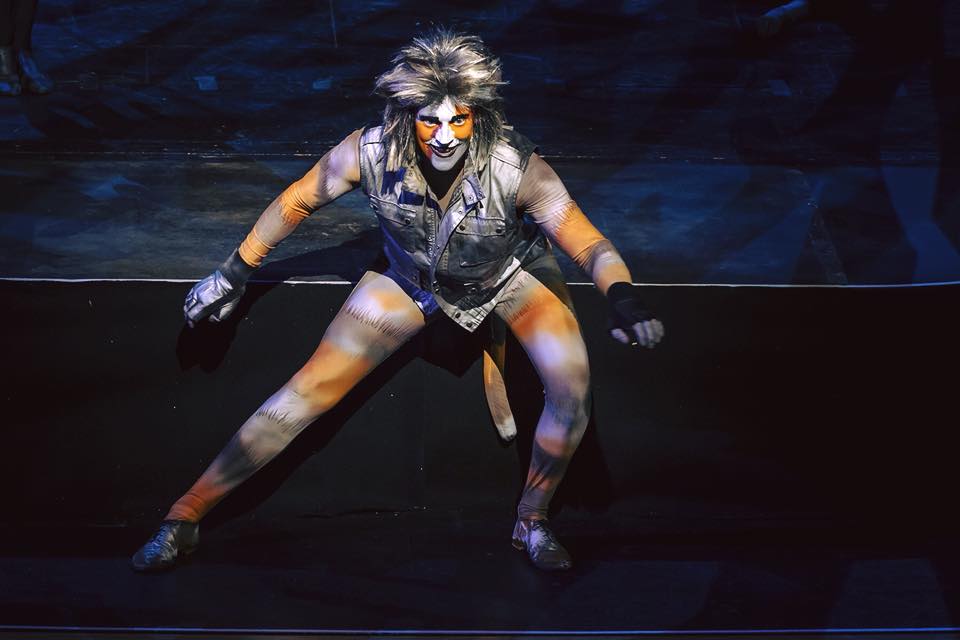 The whole company deserve very high praise indeed. However it would be remiss of me not to mention some of the nights stand-out performers. These include, Charlotte McAmley as Jennyanydots, Tanya Willis as Bombalurina, TeeJay Brown as Demeter, Alex Bradbury-Hall as Rum Tum Tugger, Ben Walton as Munkustrap, James Buckley as Mungojerrie and Leah Darby as Rumpleteazer.
Special praise should also go to Chris Knight who played Asparagus/Growltiger. He gave an excellent performance despite his microphone not working for the entire night. – There was no way he was allowing gremlins to stop him.
The performance of the night however has to be Jacqueline Bell. The Role of Grizabella previously portrayed by some of the musical theatre world's most elite including, Betty Buckley and of course most famously Elaine Paige – is even a pull for the likes of Nicole Scherzinger and Leona Lewis. However, it would be unfair to compare Jacqueline to any of the aforementioned names, simply because her performance should be celebrated in its own right! Her rendition of Memory was one of the finest I have seen!
Musical Director Jim Lunt – charged with the task of realizing Andrew Lloyd-Webber's brilliant score - did an excellent job. Every note from the sizeable orchestra was lapped up by the cast with the same amount of conviction as a cat getting its cream! The only disappointment being that the orchestra were hidden away behind the set.
Having read LAOS Chairman Mike Porter's notes in the programme – it is clear that this is a hard working society and in 'Cats' they certainly bare the fruits of this hard work! Helen Thomson's costume design was excellent – I loved Rum Tum Tugger's light up panel on his costume! Helen and her team undoubtedly had her work cut out costuming the large ensemble cast – especially given the fact that one of the stipulations of getting the rights to the show was that the costume design had to be original! Three cheers to Helen and her team!
In truth, this was as good as opening night as I have seen and LAOS should be incredibly proud of their latest production! Although a first for me – this will certainly not be my last!
'Cats' runs until Saturday 21st April 2018 Tickets available from www.leedsgrandtheatre.com
Reviewer: Chris Hanlon
Reviewed: 17th April 2018