I have never been to Thingwall Community Centre in Liverpool's Wavertree Garden Suburb before but it is certainly a beautiful building. Grade 2 listed, the theatre is maintained by volunteers who are doing an amazing job. The theatre space is small and cosy, seating around 50 people. The welcome was as warm and inviting as the building itself.
This stage version of Steptoe and Son, adapted from the BBC sitcom of the 1960s and 1970s has been reimagined by director David Griffiths. The performance is four of the original scripts:
1 - The Bird
2 - A Star Is Born
3 - Men of Letters
4 - The Lodger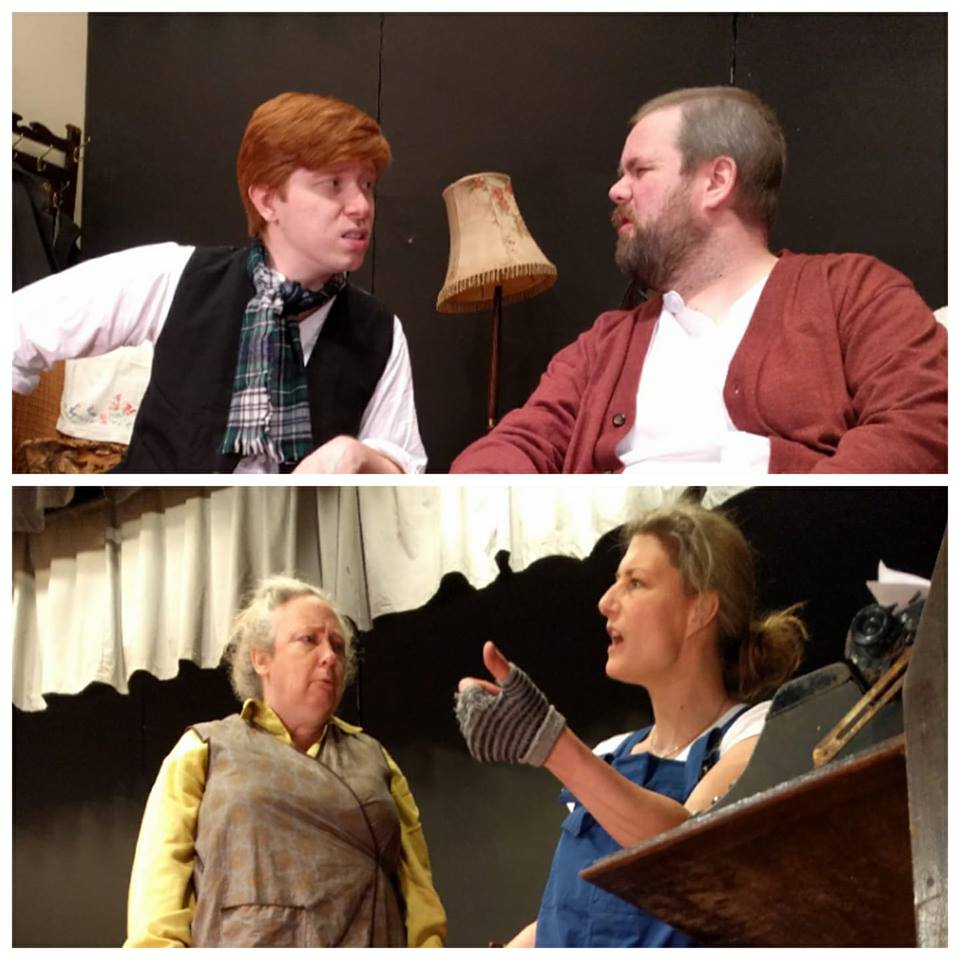 The unique thing about this production however is that The Bird and Men Of Letters are performed by female actors rather than the traditional Steptoe and Son men and it works really well. If I am honest, I enjoyed the two female lead episodes more than the traditional male lead versions. This could be because director David Griffiths also stared as Albert Steptoe. It is extremely difficult to self-direct in the theatre and although he did a great job, I feel that the female episodes felt tighter and more confident.
Charlotte Holguin who played Harriet (the Harold role) perfectly played the frustrated child, constantly striving for a life beyond the Rag and Bone trade. Her "Harold" was matched expertly by Geraldine Moloney Judges, Gladys (the Albert role). Manipulative and crude but somehow you can't help but like her.
That's not to say I didn't enjoy A Star Is Born or The Lodger because I did. Luke Morgan's Harold was subtle and witty while Griffiths played Albert with the flamboyance you expect from the TV version.
The four episodes worked well not only together as an overall two hour piece but on stage rather than screen.
Thingwall Players, the theatre company that put on Steptoe and Son did a brilliant job of the staging, lighting and sound which was all faultless throughout.
Overall I was very impressed by Steptoe and Son. It was a risky concept that really did come off and provided a friendly and very entertaining evening.
Reviewer: Helen Kerr
Reviewed: 10th May 2018