Basics Junior Theatre School in Burnley, East Lancashire is a unique, award-winning and dedicated junior musical theatre and performing arts school established over 29 years ago. They pride themselves on providing a professional yet family-like environment where young performers are educated and inspired to deliver performances to the standard that the professionals would be proud of.
They provide theatre arts and vocal training in Burnley, East Lancashire for youngsters aged 4-19 – developing confidence, skill, professionalism and passion for the performing arts. They are ideally located to serve those living in surrounding towns such as Nelson, Colne, Accrington, Blackburn and the Ribble Valley.
Musical Mayhem 2 was the third production I have seen from this phenomenal theatre school. Andy Cooke the principal is a leading and inspiring light for the youngsters and his attentiveness to the prodigies is heart-warming. With the previous performances of Miss Saigon and Joseph from the senior cast being mind blowing it was an exciting review night to see the potential of the future graduates in the junior class.
Showcasing a cast of 41 performers who's ages ranged from 7 to 13 years old, tonight's show comprised of an array of songs and scenes from the award winning musical 'Oliver' and the wacky and outrageous musical 'Little Shop of Horrors'.
A tall order for such young performers but made achievable with the stunning supportive team that was behind them, namely: Ashley Cook director and choreographer, Jack Herbert Assistant director and vocal coach, Lydia Cooke, Katie Lister & Georgia Webster assistant choreographers, and Karen Wilkinson Assistant dialogue coach.
The auditorium was brimming with proud families and community members and the emotions were palpable as each performer was willed on to do well.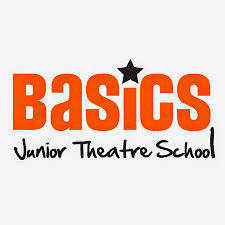 The whole experience of the show was enthralling including the before and after speeches from the principle and then the raffle draw in the interval by Pendle hippodromes' own version of Alan Carr funny man, added to the close family feel and warmth of the theatre school community.
It was hard to believe how young these performers were whilst watching them deliver their lines, songs and beautifully choreographed dances. Each and every member of the junior cast did exceptionally well and there was some stand out performance especially from Madeleine Callaghan-Aunger (Audrey from little shop of horrors) and Charlie Birtwistle (Artful dodger from Oliver). Madeleine blew me away with her all round talent and if auditioning for a West End lead as Matilda I am sure she'd get the part. This young lady is certainly one to watch. Equally Charlie's delivery of the cheeky character of the artful dodger oozed with talent and confidence for someone so young. His singing was pitch perfect and his smile melted the audience.
Yet again another exceptional production from Basics Theatre School. After seeing 6 shows in 7 days some being West End and some being big production shows in Manchester I can honestly say seeing this tonight was my favourite of all. The enthusiasm, energy and talent was electrifying.
Reviewer: Victoria Wilmot
Reviewed: 11th December 2015