From somewhat humble beginnings way back in 1987, this private academy has gone from strength to strength, and is now looking forward to celebrating its 30th anniversary soon with an incredible three performance dates scheduled for next year's showcase. The Academy, based in Bolton, and headed by the diminutive but exacting Dawn Dawson, now has a membership of over 130 young people aged between 3 and 17, and are taught by a multitude of professionally trained staff in all the varied dance disciplines as well as singing and acting, with a strong emphasis on Musical Theatre if last night's showcase was anything to go by.
And indeed, all 130 plus of her students took to the stage last night; some for the very first time, but all entering into the occasion with everything they had. So much so, that during one dance, one of the girls fell and injured herself, having to leave the routine to the rest of her troupe to dance without her, but she still managed to come back on stage hobbling and in pain to sing her solo. That's showbiz kid! But massive kudos to you for doing it!
It was a very long show (perhaps overlong - finishing after 10:30pm, and then there were announcements, presentations, thank yous etc to get through!) but the quality of the presentation did not diminish, in fact it just kept getting better and better.
For every item on the programme, and there were many, there was not only a complete costume change, but also hair and make-up too. It must have been utter chaos backstage! But it certainly paid off. On stage, everyone was a star and there truly was some excellent talent showcased.
The evening was split into different themed sections, with various numbers in each, and the evening kicked off with a 'Frozen' theme which saw a special guest, Rebecca Lake, Miss British Isles 2016, take on the role of Elsa and, of course, (no Frozen tribute would be the same without it!) sang 'Let It Go'. It is the second time I have heard that song sung within the same week now - the first being Louise Dearman at The Bridgewater Hall on Sunday - but although Lake's voice was not as mature as Dearman's, I truly preferred Lake's interpretation of it.
It would be totally impossible to go through the whole repertoire and write about each piece - there were simply so many and so varied. Therefore I shall just mention a couple of my favourites.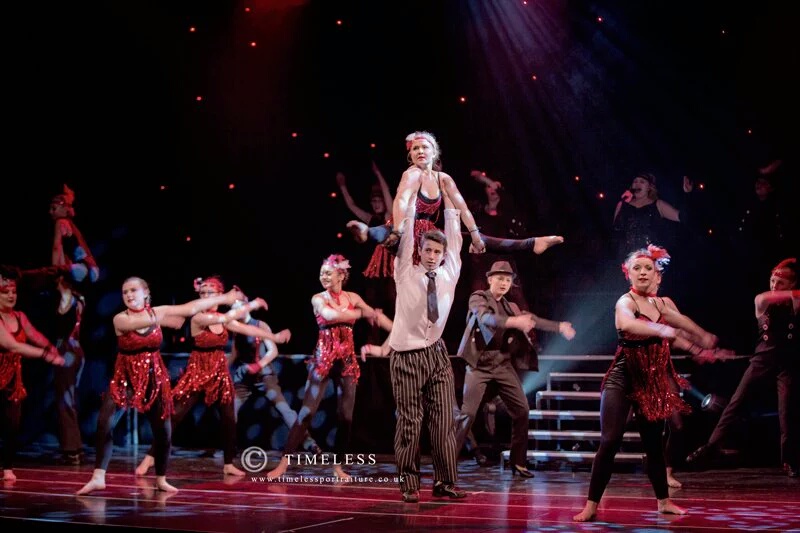 The first piece to truly impress me came in the long 'Frozen' themed section, and was entitled 'Flashlight', which saw soloist Emma Clarke sing whilst in front of her was a very beautiful and extremely well choreographed ballet routine. The choreography was exceedingly well though through here making excellent use of stage space and 'pictures', and was age and ability appropriate.
The next stand-out number came in the form of three young but exceedingly talented girls who sang and danced in true Hairspray style, ' Mama I'm A Big Girl Now' [Ella Nowland, Caitlin Palmer and Charlotte Cunningham]. This song segued nicely into a lovely dance routine with all the chorus in black polka dot minidresses, which then went on to see the young and very talented 9 year old Freya Wood take the spotlight to sing the solo. 'Good Morning Baltimore'. Wow!
This was followed by a very slick and truthful rendition of a 1940s Boogie Woogie trio. Very enjoyable and very professionally executed.
The first half of the evening ended with a 1920s Chicago Gangster style act. In style and feel this section was a cross between Bugsy Malone and Bob Fosse's Chicago, but brought right up to the present day with their choice of music. It was a little odd, but it worked and the dancers delivered it with sass! There was even a nice little moment for the boys in the group to show off too.
Actually what was really lovely to see was the number of boys in the Academy. I myself started out in my theatrical career, as so many of us do, with dancing lessons at a local dancing school. I was the only boy in my ballet class, and after being fed up of having the Mickey taken out of me from both my school peers and even some of the other dancers, I left, never to return. I still regret not sticking it out now - so I say to all of you boys - keep at it. You have my unerring support, and the profession needs you!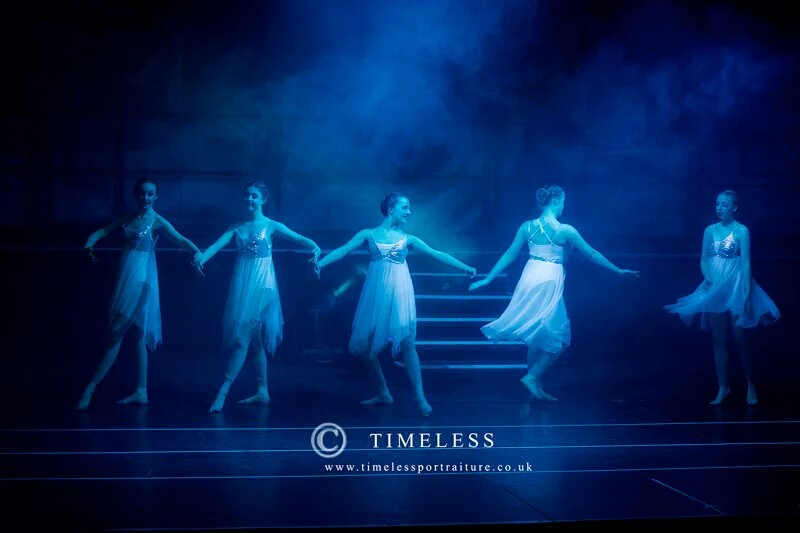 The second half kicked off with a Michael Flatley tribute and 'Lord Of The Dance'. A nice sequence and a good start to the second act which saw Emma Clarke dance the solo.
The next one to impress was a short but great little street dance number called 'Get Stupid' danced by seven young boys. Well done chaps!
And then the spotlight was turned once again on a young girl who is most definitely going places. If this young starlet doesn't make it big I will be very surprised. I don't know how old she is, I suspect about 10, but already has a very mature and powerful voice and the clarity of her diction is amazing. She sang, 'Don't Rain On My Parade', and her name, Caitlin Palmer.
The whole evening finished with a section of Rock music and dance - mostly Queen, but a bit of Meatloaf in there too - and finished with the full company somehow managing to fit onto the stage with room to spare to sing 'Because I'm Happy'.
There are though just a couple of things which I should like to mention. First, the Academy teaches singing, and so I found it a little off-putting and strange to find that many of the songs this evening were mimed. The second thing was the use or overuse of the smoke machines. Smoke can create some wonderful effects and be atmospheric used in the right quantities and at the right time; not just blasted out seemingly from anywhere at any time for more or less every number. Why not try angling the smoke to hit the LX Specials to give the beam a little more definition? Also, dry ice would have worked much better for certain numbers. That stays around the ankles and doesn't engulf the performer making them temporarily disappear!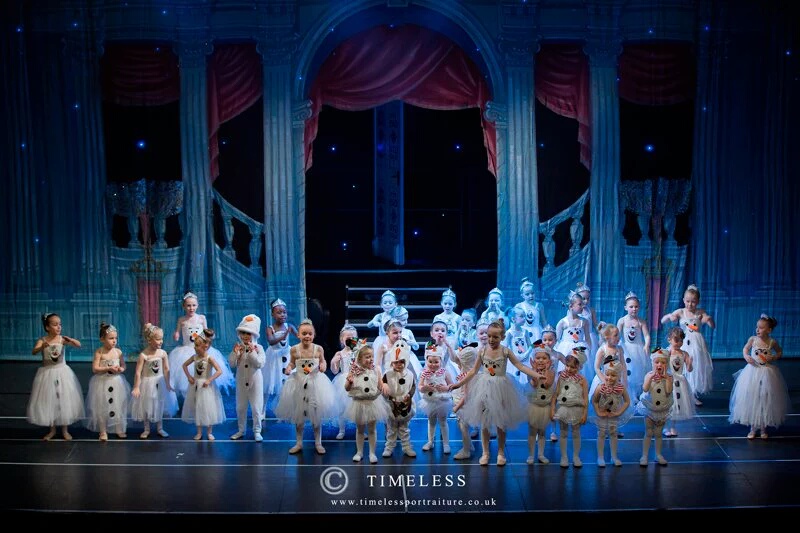 However, that being said, it was an excellent evening's entertainment and showcased some truly amazing routines and talent. I simply cannot mention all of them or all of the participants, that would not be possible, but I truly enjoyed all the evening's offerings. And to coordinate and produce such an event is certainly no mean feat. It was a glorious and joyous celebration of the work and dedication of the Academy and its pupils, and I for one, can't wait to see what they have in store for their big 30th celebration next year!
And one final thing! At the end of the evening they said goodbye to some of the older students leaving the Academy and going off into the big wide world. I don't remember and didn't make a note of all of you, but there were two, who had throughout the evening consistently impressed me with their technique and ability, and I find that neither intend to take dancing or stagecraft any further. One will join the army and one will go into business. If I have it correctly then these were Angela and Ebony. All I can say is that the profession is losing two great young ladies! However good luck to all of you in your chosen career paths, and thank you all for such a wonderful and professional presentation, and proving once again, that Greater Manchester fosters a wealth of young talent and creativity.
Reviewer: Mark Dee
Reviewed: 22nd March 2016