Wakefield Youth Music Theatre have an excellent reputation and recent productions including Miss Saigon and Cats have enjoyed sell out runs and standing ovations, so I was very much looking forward to a quality evening of musical entertainment. I wasn't disappointed – in fact I was stunned. Stunned and impressed by the shear talent and professionalism on the stage by this Youth group with performers ranging from 8 to 20 years old, who took us through numbers from six popular musicals in two hours of awe-inspiring singing, dancing and acting.
The first selection was taken from West Side Story. The company performed the Prologue / Jet Song with gusto led by Matthew Law as Riff who gave a confident vocal and physical performance. Whilst the dancers in this section caught their breath the music stuck up for the beautiful duet Tonight with Bethany Rosamond as Maria and Joseph Davis as Tony appearing on a balcony to stage left where they delivered a note perfect rendition of the song. Rosamond's Maria was particularly impressive showing maturity in her voice beyond her years and it was not surprising that we would see this young lady again in later scenes. It was then the turn of some very talented young ladies in arguably West Side Story's most famous number America. The girls did not disappoint and the dancing was delightful to watch capturing the playfulness of the number and was again led by some strong vocals from Charlotte McCamley as Anita and Abbie Roebuck as Rosalia. Again what struck me was the maturity of these girls in delivering a challenging song with clear diction and an impressive dance routine. This section was completed with very powerful company vocals in Somewhere and the Tonight Montage.
With such a strong start to the evening you worry that these performers could have peaked too soon but it was then the turn of some of the younger performers in the Billy Elliot section and it would become very clear that I should not have worried. Billy himself was played superbly by Courtney Razavi Rezvani who captured the vulnerability and mischievous nature of the role wonderfully. The Letter (and its reprise) was poignantly delivered with Charlotte McCamley as Billy's mother, bringing a lump to my throat as these two young performers captured the tenderness of the relationship. Rezvani was also excellent in Electricity giving a pitch perfect rendition with another mature performance showing his understanding of the role; I am sure that we have seen the start of great things for this young man. It was, however, perhaps a shame not to see Billy dance, perhaps this not being a strong point of young man playing the role, but the chorus joining him in finishing this number more than made up for it. It was also balanced out by the dancing in previous numbers Shine and Solidarity which showcased the talents of both the younger performers as well as older company who portrayed the police and miners. Bryony Duncan was excellent in the role of Mrs Wilkinson bringing expert comic timing and strong vocals to her number. Perhaps though, stealing this section was nine year old Joseph Johnson as Michael who melted the hearts of the audience with his wickedly cheeky grin and delightful comic timing – another young star in the making no doubt.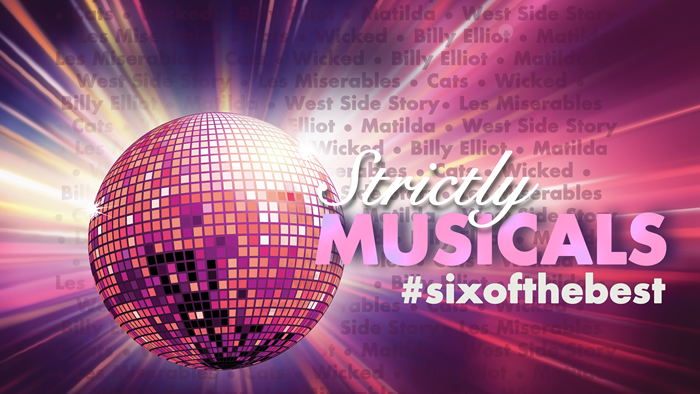 Before the interval was a section from Cats which really showed off the performers' dance skills and superb choreography from Louise Denison. It also gave us our first glance at the very talented Luke Wilby who in this section played Bustopher Jones and a second role for Mathew Law as Skimbleshanks. Both boys were brilliant in their respective roles commanding the audience's attention throughout. It was however to be Bethany Rosamond who would leave the audience captivated with her simply stunning rendition of Memory. This young lady has an incredible voice and was note perfect on this very difficult and famous song, absolutely doing it justice.
The theatre audience was simply buzzing during the interval and it was obvious they had already been impressed by this Youth Group. The best was yet to come though in Act Two as we opened with a variety of scenes from Matilda. The younger company did an excellent job in the fast tempo choreography and gave it their absolute all in every number. Nine year old Rhiannon Gibbons as Matilda is clearly another girl with a bright future ahead of her and she was well cast in this role; Her energy and facial expressions were wonderful to watch. It was however Luke Wilby as Miss Trunchbull who stole the show with his outstanding performance in Smell of Rebellion with real stage presence, expert comic timing and such a powerful voice. He was suitably revolting himself and the awfully short PE skirt and fake bust helped him to play this role to near perfection. This is a young man who was given real opportunity to show off his range and versatility in this role, as Bustopher Jones and later as Valjean in the Les Misérables section. He was excellent in each part and once again surely another bright future for this young man on the stage.
The penultimate section of the evening was from the musical Wicked and here again we were greeted with wonderful choreography in Dancing Through Life and One Short Day. The energy and commitment in each performer was to be commended – there was hardly an arm or leg out of place and every performer gave it their all. Molly Anne Alston as Glinda (or was it Galinda at that point...?) gave a strong performance throughout the section, especially in Popular where she managed to put her own spin on the role, drawing clearly upon her strengths in dance with balletic movements across the stage. Her gasps and whoops were a delight to watch as she brought a real energy to the stage. Not That Girl was another opportunity for her to show off her dancing alongside Joseph Davis (Fiyero) and Bryony Duncan (Elphaba) in a lovely dance which was accompanied by Bethany Rosamond on lead vocal, again giving another superb performance. It was however up to Duncan's Elphaba to close this section with Defying Gravity – no mean feat with this popular song which requires a real belt from the performer. Duncan excelled in the number, complete with huge cape, super lighting design and incredible vocal performance which was a spell binding close to the section.
The final section of the evening was from Les Misérables and an opportunity for some of the younger performers to shine again. Castle on a Cloud was delivered beautifully by a nervous Lexie Quinn and Little People by Lewis James Hickman who both played their roles very well. It was the finale One Day More though that once again gave opportunity to showcase the powerful vocal abilities of the whole cast and the number was met with thunderous applause and cheers from the audience who were in no doubt that they had seen a classy and professional production performed by a very mature ensemble of young people.
Director/Choreographer Louise Dennison and Musical Director Jim Lunt had exceptionally led the night's entertainment and clearly worked hard to get the best out of their talented cast. The musicians sounded excellent, with well balanced vocals, music and sound effects on the whole, after a few missed mic cues early on. The lighting was well suited to each number and enhanced the performances on stage, especially in the Wicked and Matilda sections. The staging was also effective utilizing the versatile platforms, steps, ladders and balconies across the six musicals.
Whilst I have mentioned a number of the performers individually throughout this review I must make it absolutely clear that every single person on that stage (and behind!) shone and was exceptional in bringing this magnificent production together – there really wasn't a weak link at all. Each of the performers and the production team (not to mention the parents!) should feel very proud of this excellent evening of entertainment and I urge you to get a ticket before the end of the week – you will NOT be disappointed.
Strictly Musicals runs until Saturday 2nd April 2016 visit: www.theatreroyalwakefield.co.uk
Reviewed: 30th March 2016
Reviewer: Ashley Price
Advertisement: