Last night I went to watch a production of Sister Act performed by Curtain Call productions at the Lyceum Theatre in Crewe, South of Chester. The Lyceum is a medium size theatre and was packed out for the first night of the show. I was sat close to the front and had a brilliant view of the stage.
Sister Act is a long time favourite movie of mine and I was excited to watch the theatre version with all the singing and dancing included. The first Act began with Deloris, performing on stage with her backing singers. Played by Paula Kay, Deloris is a witness to a murder and is quickly placed into police protection at a Catholic Nunnery. Paula did a great job of acting and was a fantastic at singing and performing.
Disguised as a Nun, Deloris (Kay) becomes Sister Clarence. She then goes on to join a choir which is in need of some serious direction. Kay does a fantastic job of acting, singing and teaching the sisters in the choir how to sing and perform. The scenes were funny and the staging added to the atmosphere. I really enjoyed watching the nuns perform numerous songs and there were some amazing solo items and brilliant voices. Sister Act is definitely a show to watch if you love the original motion picture.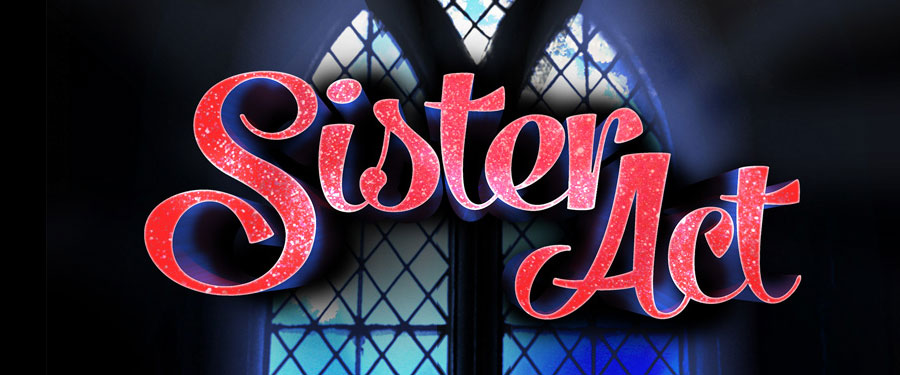 Watching the performance was really enjoyable. There was a lot of wit and humour throughout the show which got a lot of laughs from the audience. I found myself enjoying the plot and clapping along to some of the songs. I really enjoyed the musical items which I recognized from the original movie, however there were a lot of songs I wasn't familiar with and although they were performed really well, I'd have liked to have seen more of the originals which I was expecting to hear.
During Act two, the not so famous Nun choir becomes popular as they work to raise money to save their church. This leads to Deloris being recognized on television and Curtis the Gangster sends his goons to try and find Deloris. The scenes where the gangsters and Nuns interact was really engaging and funny.
The best part in the second act was when Sister Mary Roberts sings a solo piece and discovers her voice. I really enjoyed that part of the show. The actress held her voice for over 10 seconds which lead to the audience clapping and giving a standing ovation. The audience also loved it when all the Nuns danced. It was both hilarious and very cleverly choreographed. A brilliant rendition.
Sister Act at the Lyceum in Crewe is a fun and enjoyable show and is aimed at a mature audience. I loved the show and thought the actors did a fantastic job. It's something I'd recommend.
Reviewer: Angela Milnes
Reviewed: 10th May 2016