Hey readers, Craig Hepworth here again, back with part 3 of my blog about putting together the brand-new production of my hit play Porno Chic that returns this Sept 6th to the 8th at Footlights Theatre, Salford Quays before booking dates around the UK for a full tour. Last time I handed over the blog to one of my favourite people Celine Constantinides who plays the tragic porn icon Linda Lovelace to perfection. This week I'm handing it over to my other favourite person Richard Allen who leads the play as porn star Harry Reems.
Richard has been with the production from day 1 and the role was written with him in mind. He's not only a brilliant actor that I've worked with numerous times, but my muse and my friend. So, let me hand over to Rich so he can tell you about playing Harry and what it's like to star in Porno Chic. Take it away Rich…..
Richard Allen, Playing a Porn Icon
Hey guys and girls, this is Rich here from Porno Chic, on this week's blog I'm going to talk to you all about what its like to be on this journey from day 1 till today with this awesome play. As my character would say, 'Let me take you back to where it all started'. I remember very vividly Craig talking to me about his ideas for Porno Chic and the stories behind it and I was instantly captivated.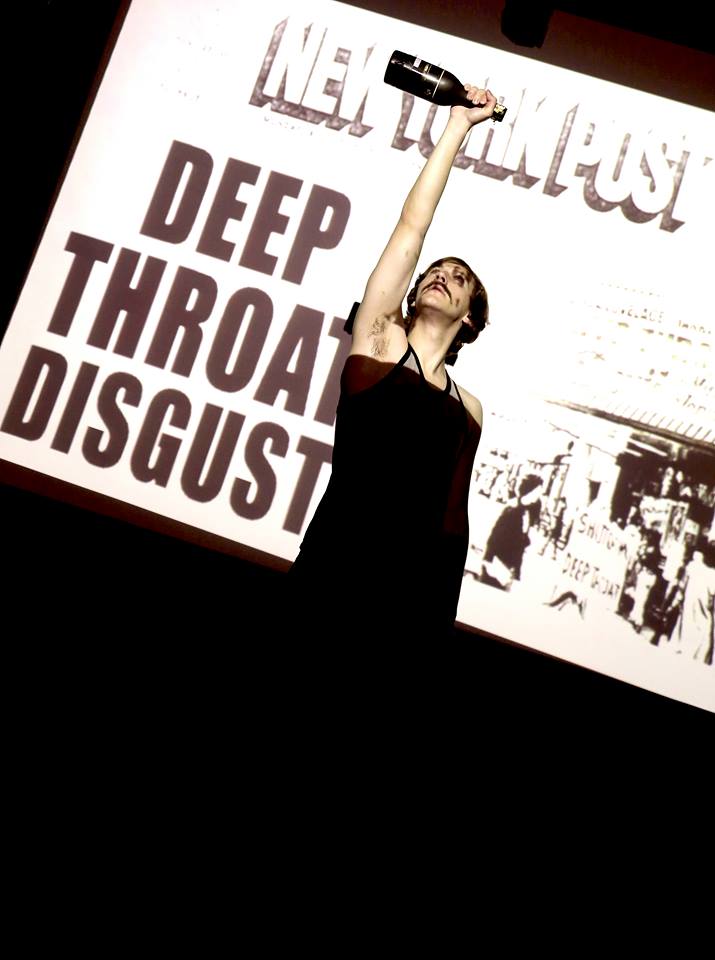 From all I was told about the real Harry and the fact that doing this play would mean that I would be playing a real-life person, I couldn't say no. It was fascinating to me to be able to play the part of somebody who lived through such an interesting time and place and who helped define an industry.
The moment that I read the first draft of the completed script, I fell in love, it was full of new challenges for me to take on but more importantly I completely connected with Harry from day 1, I went in understanding the things that made him tick. The first rehearsals for the original 2014 production ended up being one of the hardest things I've ever done as an actor, since this would be the first play I've ever done where I was front and centre for over 2 hours, that's a little scary. From the immense amount of dialogue and the way Harry manoeuvres through this play it was a tough challenge, but one every actor should experience and feel so grateful for.
The original run turned out to be a huge success, but I remember on that very first night, opening night 2014, I was the most nervous I had ever been and standing backstage watching the opening video intro of the play, I felt myself tremble like I never had before. I was alone, I took a deep breath and said to myself 'you got this'. And so I stepped out, sat in my opening position and the rest of that night was a blur, but Craig didn't fire me, so I guess it all went well.
From day 1 till now I've seen this play evolve and take on new life with each new production. As Craig works tirelessly to make sure that the script, the cast, the staging and direction (and everything in-between) are at its absolute best at all times. This means that the evolution of Porno Chic won't stop until all of us are completely satisfied, after all, we are still finding new things to this day. We are now in rehearsal for the 2018/2019 productions and already we have collectively changed the way this story is told and that has been fascinating to see. New cast members who are joining myself, Celine and Andrew Marsden have brought amazing new creativity and approach to this material.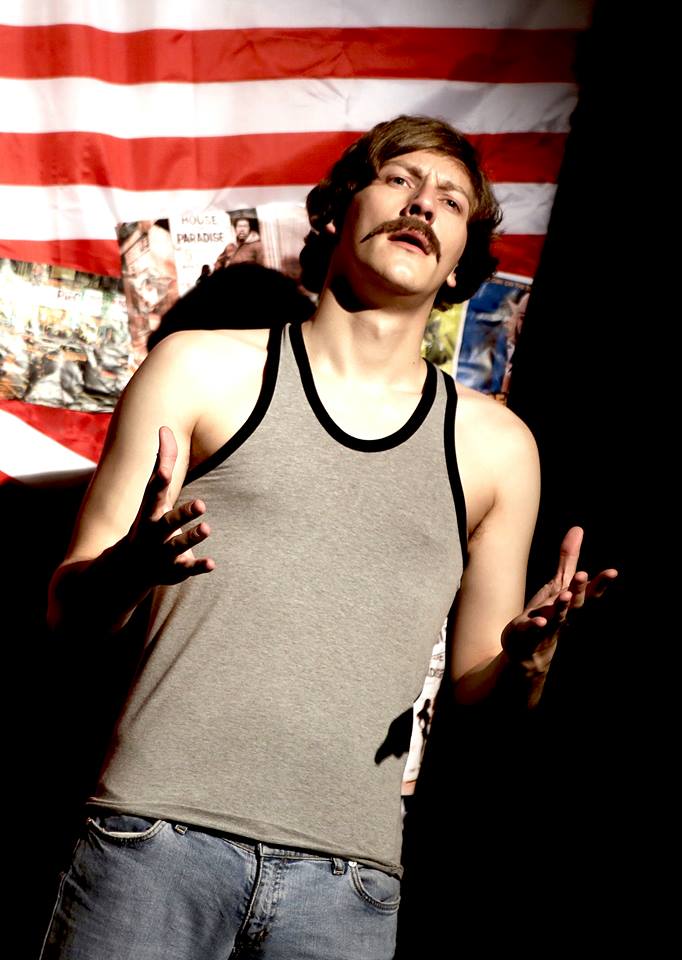 Personally, it's been great to have new material that has been added to this new production to play with, for example, we now touch a little more on Harry's acting career, and that's fun to delve in to and understand a little more. For my co star Celine, she has had major new scenes put in place which along with her co star Michael Thompson have brought something insanely beautiful but tragically dark to those roles. For this production it feels we have gone deeper with the tragedy and further with the satire, at times I find myself having to rebalance elements within a performance I have done many times before to fit with this new approach, its crazy fascinating.
OK, down to the nitty gritty, yes, my private parts do make a few appearances within the show, when I was told that I was going to have to perform nude scenes I honestly didn't really give it a second thought, as long as it was used correctly, and Craig always uses it correctly, and also….its a play about Porn. The porn is another character in this play, without that character the piece simply doesn't work. The nudity in the play is always used to tell a story, a moment, that could be a retelling of a famous scene or the vulnerability of the women in that industry at the time. Some people think it's a big deal that we have some nudity in the show, but honestly to me, that's the easy bit, the tying to remember a zillion lines is far worse…..FAR WORSE.
So, why should you come and see Porno Chic? Well, to see if I remember my zillion lines obviously, and also that you get to see a true story retold in a truly unique way. You get to experience the impact and the contribution, the good and the bad that the iconic movie Deep Throat had on everybody and everything surrounding it. And if you need more, the cast that has been assembled for this production are truly extraordinary, passionate and all a little insane, my favourite type of people, creative people who love the work. So that's it, come see us, I promise you it might be something that you tell your grand kids about, but probably not, but it will still be awesome. See you at the theatre
Rich.
Porno Chic returns for three nights at The Footlights Theatre, Salford Quays this September 6th - 8th. Tickets can be purchased below, please note it's not suitable for under 16s
Ticket site - https://www.ticketsource.co.uk/vertigotheatreproductions
Vertigo Site - http://www.vertigotheatreproductions.co.uk
Porno Chic site - http://www.vertigotheatreproductions.co.uk/Porno/