"My favourite theatre space in the UK, I hope and pray that it survives the financial impact of this current crisis"
During the dark days as our theatres have closed their doors whilst the devastating effects of the Corona virus has on our world of culture, North West End have decided to write about our favourite theatre spaces, their history, productions and why it's our top choice.
The first time I entered Hope Mill Theatre was in 2015 after my twin sister excitedly told me about a wonderful production she had seen whilst I was on my October holiday, a musical called 'Parade'. She never stopped 'bending my ear' how fabulous it was and how intimate the theatre space was in Hope Mill. After listening to a month of this we booked the next production 'Hair' that was to be hosted in this new founded venue that my twin had discovered and raved about.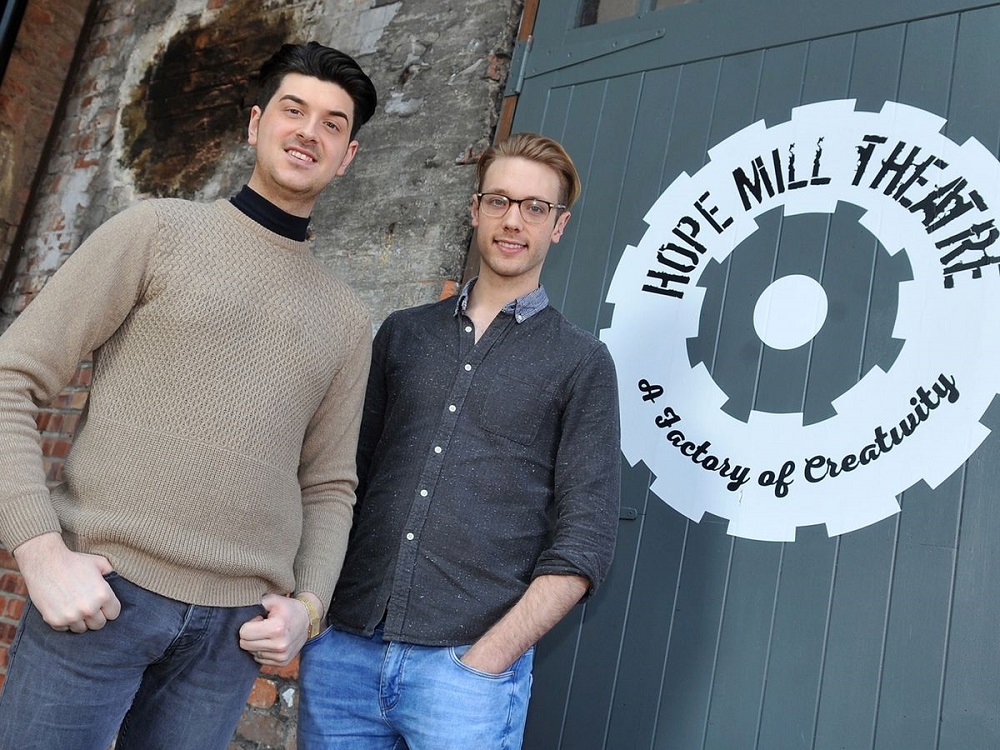 Well I went to see 'Hair', 'Yank', 'Pippin', 'Little Women', 'The ToyBoy Diaries', 'Spring Awakening', 'Aspects Of Love', 'Rags', 'Mame' and many many more so you can definitely say I also loved this amazing versatile theatre space founded by two phenomenal young couple Will Whelton and Joe Houston and my twin sister was right as always it is the most amazing versatile space I have ever encountered during my 47 years' experience of the theatrical world.
So where did it all begin?
Hope Mill Theatre is a Grade II listed building situated on Pollard Street in Manchester City Centre this former cotton mill is as stated the brainchild of Joseph Houston and William Whelton, two young men who wanted to bring the magic of musicals to Manchester's fringe scene. They spotted an empty Victorian warehouse on Gumtree and decided to view the property which had been described on the site as a storage area with toilets that could be turned into an exhibition space.
Will states: "We came to view it and said that same day we'd take it, without even knowing whether we could raise a deposit. The whole time we just said 'yes' to things and then we'd worry about them later. It actually took a couple of months to persuade the landlords to give it to us because they just couldn't fathom how the space could be a theatre'.
Joe quoted: "Because there wasn't a small theatre scene in Manchester, they couldn't see how it could be financially viable, whereas we had come from London and knew there was a gap that we could fill. There again I guess we didn't really know how we were going to make the money either!'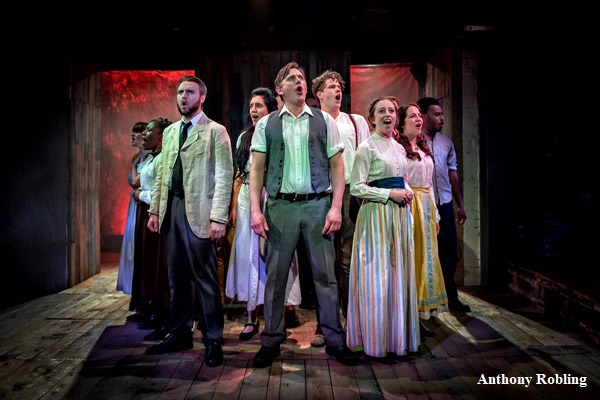 In the end they begged the landlords of the Pollard Street building to meet them and did a 'Dragon's Den' style presentation, armed with business plans and cash flow charts.
They borrowed £10,000 and with a few thousand pounds extra from their last acting jobs they returned and received the keys four days later.
Now in charge of this listed property and theatre space which was filled with free furniture, borrowed lights and a piano that cost them a tenner they debuted with a musical 'Parade' which is the point where my twin sister was introduced to the world of intimate staging that has transformed how we both view musical theatre and the delivery of plays.
Katy Lipson, a producer and director from Aria Entertainment and now one the couples dearest friends helped the duo in their vision after being introduced to the theatre space and has continued to collaborate with Joe and Will throughout their stunning journey of productions. Katy has spearheaded the venue as a regional home for new musicals and musical revivals and their successful collaboration has led to them being named in The Stage 100 list in 2017. As co-artistic Director and resident producer Katy has been responsible for the programming and choice of in-house musicals and looking after the productions onward commercial journeys to London as well as shepherding the artistic vision and growth of the venue as a producer of musical theatre.
Since opening its doors Hope Mill Theatre has won acclaim for its in-house productions such as the musicals Parade, Hair, Yank!, Spring Awakening, Aspects of Love and Rags – many of which have transferred to London or on tour.
As well as producing their own musicals throughout the years they have hired the theatre to other companies for touring shows and cabarets, although it has been musical theatre that remained their passion and they have certainly provided some of the most exceptional productions I have ever witnessed.
Hope Mill Theatre has become one of the most successful and reputable independent venues and has won an Northern Soul Award for small theatre of the year and was nominated by The Stage as Fringe Theatre of the Year in 2016 and won this prestigious accolade when nominated again in 2017; the venue was also nominated for The Peter Brook Empty Space Award in 2017. In October 2018, the theatre won Favourite Venue and Best Front of House Team at the inaugural WhatsOffStage Awards (by WhatsOnStage).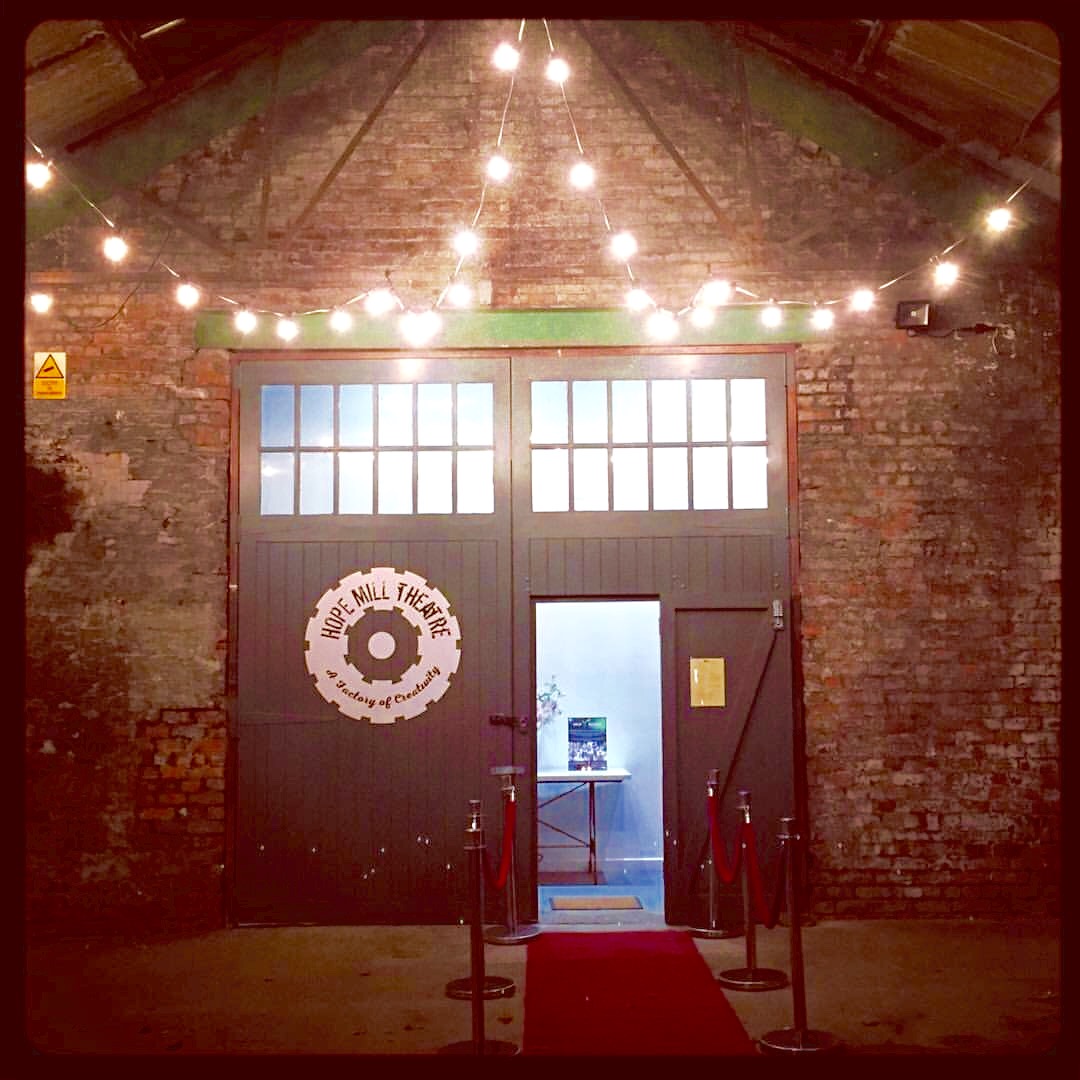 In 2019 after struggled to keep up with the expectations and sheer demand of operating such a large endeavour the charity 'A Factory of Creativity' took over the operating of the venue , which has continued to be called Hope Mill Theatre, with Whelton and Houston continuing in the roles of Executive Director and Artistic Director respectively. A board of trustees made up of individuals who have supported the venue since it opened have helped support and guide the charity as it moves forward in the future. The Theatre has currently three Patrons: award-winning writer Russell T Davies, stage and screen actress Denise Welch and Olivier Award-winning actress Tracie Bennett.
In the first few months as a charity, there were funding applications to purchase and upgrade lighting and sound equipment. A 'fund a chair' scheme was launched to help replace the venue's current seating – to help make watching theatre at Hope Mill a more comfortable and accessible experience.
They have also launched their 'Friends' of Hope Mill Theatre scheme, by becoming a friend of Hope Mill Theatre you are able to enjoy all of the perks of being a part of the Hope family.
You can choose from 3 packages including Cotton, Steel and Silk, ranging from price and perks, depending on whether you are an individual, a company, a local creative or a potential business sponsor.
You can enjoy a range of benefits including:
• Advanced news and updates
• Access to Member-only events
• 10% discount in the restaurant, café and bar
• Membership card and Welcome Pack
For as little as £5 a month, your donation can make a big difference my twin and I have our package as we wish to continue our support and the desire that this outstanding venue can continue after the dark days are over.
The venue is a 120 - 150 seater theatre with a stunning bar/café area that serves fantastic food and refreshments both non and alcoholic drinks. What makes this venue stand out is that any other is that you truly feel part of a family, the staff are friendly and know the regular visitors and always make a point of making you feel special and valued. We have gotten to know both Will and Joe over the years and their passion for musical theatre is just heart-warming and touching, it would be devastating if their dreams were to be shattered so I ask if you love musical theatre please support this astonishing venue by becoming a 'friend of the theatre'.
Will and Joe gave an emotional interview on BBC Breakfast which you can view on twitter https://twitter.com/hopemilltheatr1 it would be catastrophic if this incredible venue was to close.
Please dig deep not just in your hearts but in your wallets too…..
Author: Katie Leicester