Nearly every theatre in the North West holds a certain fond memory but one theatre will always be close to my heart; the theatre of the peaks; Buxton Opera House.
Designed by celebrated theatre architect Frank Matcham, Buxton Opera House opened amidst great celebration on 1st June 1903. A full house audience was treated to The Prologue, written specifically for the occasion, followed by the first plays to be staged, Mrs Willoughby's Kiss and My Milliners Bill.
Touring Shakespeare, West End successes, ballets and comedy followed, and the Opera House stage was hugely popular right up until the great depression of 1921.
The theatre was converted into a cinema in 1927 – at first showing silent films, until 1932 when the auditorium was wired for sound and the 'talkies' took over.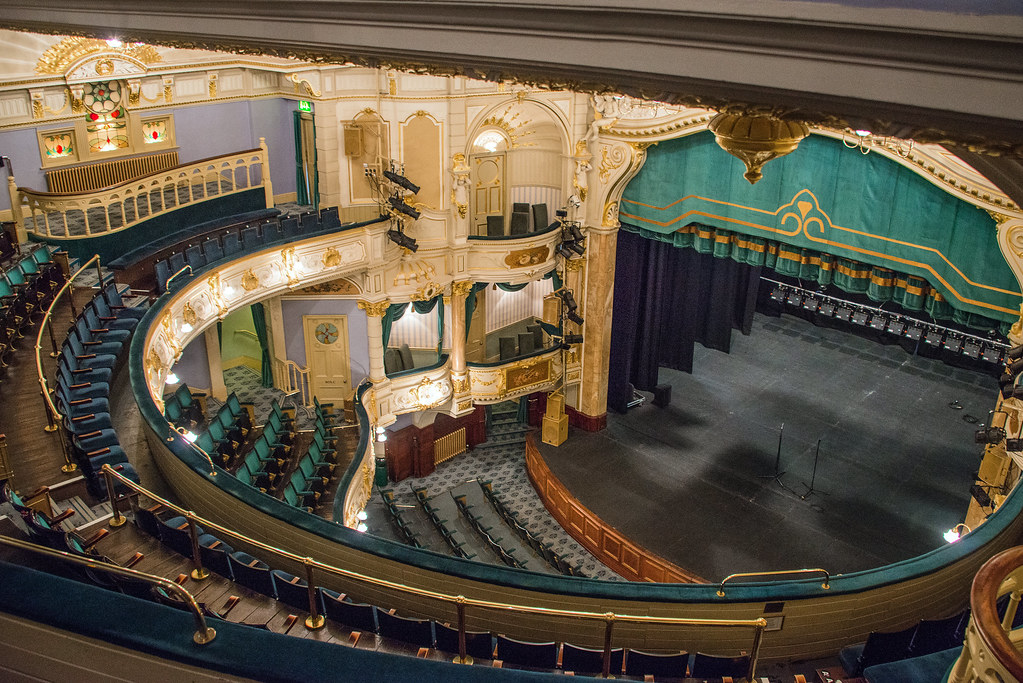 Despite its popularity as a cinema during the 1950s, the theatre sadly fell into disrepair and the theatre closed in the mid-1970s.
In 1979, following dedicated work by many people both locally and nationally, the Opera House was restored – with a new orchestra pit added to the original Frank Matcham design.
1979 also saw the inaugural Buxton Festival, staged at Buxton Opera House. On the programme: Donizetti's Lucia di Lammermoor and a community opera production of The Two Fiddlers (Maxwell Davies).
To think what it must have been like to go to opening night at this brand new theatre back in June 1903, the excitement in the community of such a large theatre opening its doors, a time before television and movies.
It wasn't that long ago but I was just six years of age when I first visited the Edwardian-built theatre adjacent to the pavilion gardens which has seen some of the biggest names in music, comedy and the arts performing on its boards over the years.
My first encounter was to its annual pantomime and I remember at the age of just six being fascinated with the whole production; from the dazzling costumes, foot tapping musical numbers and the pyrotechnics and bangs. It was funny too, my whole family would be laughing and cheering along and for me back then and probably still now; the Buxton pantomime was and is one of my favourite traditions of Christmas. We still go every year and I loved it so much as a child that I pleaded with my parents to go to the theatre more and more. We started going to see plays and I remember being just as excited in the plush velour seats for the lights to dim and the show to begin; one play I remember particularly was a production of Passport to Pimlico starring Kate O'Mara, my dad is a big 'Howards Way' fan so looking back I think this was the reason for us going but I didn't care, I loved it and can still recall the staging which I was in awe of, it featured a bombed out London and transported me right into the action like no film or TV show ever had, the year was 2000 and I was seven.
Over the years since then I have seen Buxton Opera House stage some truly amazing productions and host household names on its stage. I feel like my love for theatre grew up with Buxton Opera House and I still get excited when the programme gets pushed through the letterbox and I can peruse and mark which shows I'll be going to or hope to see. Since becoming a theatre reviewer around 5 years ago; I have been lucky to see shows that I wouldn't normally have chosen to go and see, I'm so glad that I have as it always amazes me how high the standard of productions are at Buxton staged year on year, with an impressive 450 productions hosted each year on its boards and its sister theatre; The Pavillion Arts Centre.
I'm looking forward to returning again as soon as the theatre reopens following this short hiatus and enjoying even more productions and shows from one of the most friendliest theatres in the North West.
A fun fact to end on; did you know that Only Fools and Horses filmed the episode; A Royal Flush at Buxton Opera House and it doubled as the Theatre Royal. Lovely Jubbly!
Buxton Opera House; See you again very soon.
Max Eden