Our Yorkshire Editor Paul Clarke applauds the streaming of shows but decides it an unsatisfying experience compared to the real thing.
As I sat in my home office watching the free steam of M6 Theatre Company's A Tiger's Tale it struck me that it was absolutely no substitute for the real thing.
It makes total sense that companies have closed their doors rather than incubate the virus and are sharing their greatest hits online. They need to make some much needed cash, or just keep their work in the public consciousness, for when they return to the stage.
I support streaming work as a concept, but watching three top class performers on my laptop got me thinking there's a number of reasons that makes it such an unsatisfying experience, and here's why:
Anticipation
There is something about making the journey to the theatre, picking up a programme, thinking about what the work might be like, hoping (all too often wrongly) it won't be pretentious crap and catching up with friends who in my case are fellow critics.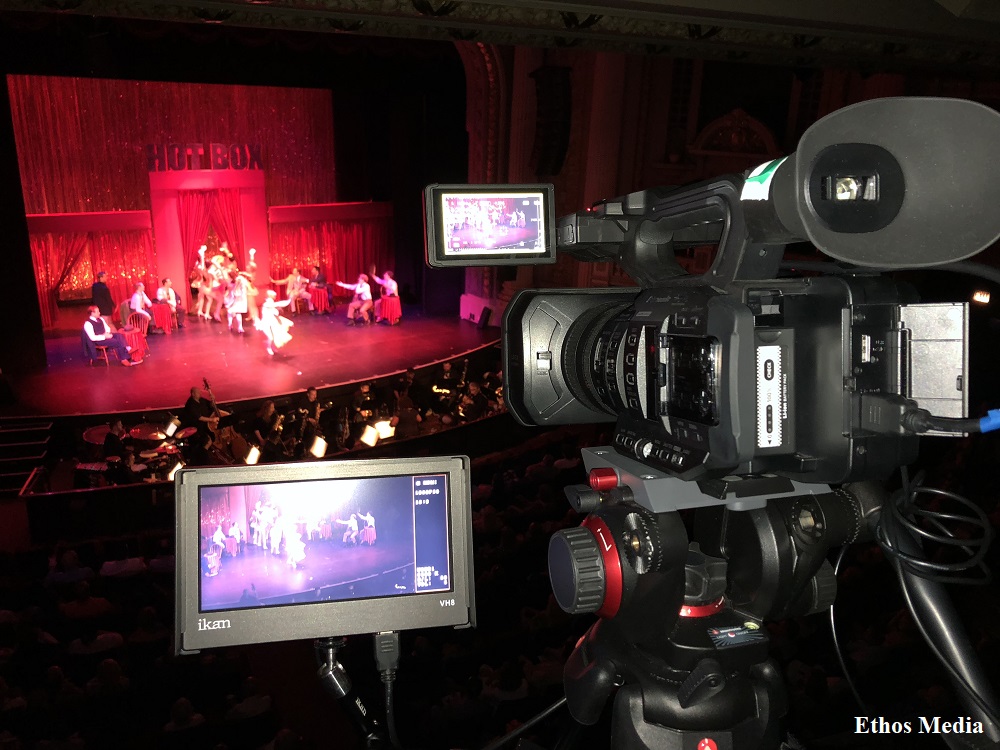 Atmosphere
There is something utterly unique about walking into a theatre or any performance space. The hum of voices as people settle down, the ushers desperately trying to get everyone seated, that glorious moment as the lights go down, your pulse going up and the magic begins. In comparison asking your partner to turn the office light off seems a bit pathetic.
Focus
In live theatre you have committed to sitting there for an hour or two, and staying focused on what is going on, At home you can get up to make brew, have a pee, watch YouTube during a boring section or just switch it off if it's rubbish. Only Lear at three hours plus might benefit from home viewing - especially for those with weak bladders.
Connection with the audience
There is a strange alchemy in any performance where the cast feed off the energy and mood of the audience. There is an extra fission as we know that this is the only time anyone in that space will ever see this version of the performance. For companies that thrive off direct audience participation they can't do what they do onscreen, and you'd look daft joining in at home.
Things go right/wrong
Every performance is a tightrope where it can go swimmingly, or things go wrong. Sometimes mistakes, or a technical mishap, can add to the experience, or it can ruin a performance. In panto improvisation and chaos is an extra character….imagine shouting out 'he's behind you' at home…your loved ones would think you'd finally lost it.
Interval
No intervals at home to catch up with your mates and find out what they thought. Serving yourself an ice cream in a tub sat at a desk in your jim jams at 9am seems a bit sad.
Director's cut
No matter how good the stream director might be the reality is that what you see onscreen is their version of the work. Live your eyes and senses can wander the stage checking out what the supporting actors are doing, if the audience is into it or is someone is having a sneaky nap.
Applause
Years ago, I watched the imperious Dame Helen M in The Audience at my local cinema and at the end we didn't know whether to clap or not. Totes awkward. It seems a bit silly to offer a solo standing ovation in your house.
Post show analysis
For many people sitting around at the end earnestly discussing what you've just seen is a lot of the fun. Having a chat with your cat about the merits of a show is a bit one way as they just want to lick their arse, and that proves to be an utterly depressing process.
Nobody in their right mind wants theatres to reopen before it is safe to do so for staff and punters, but for all these reasons a recording will always be an inferior product. Sitting watching a production on a laptop just lacks the spontaneity great actors bring, or ever really captures the technical brilliance that designers, sound and lighting geniuses add to the live party.
I will continue to watch work onscreen to support theatres and companies as they battle to stay alive, but as the credits ran for A Tiger's Tale I was consoled by the fact that one day we will back sitting in the dark waiting for the magic to begin.
Paul Clarke