Bill Ward is part of an exclusive club of actors who have not only appeared on Emmerdale and Coronation Street but ended up getting bumped off on both soaps.
After his dramatic demise in Emmerdale when he was pushed off a bridge to his death by his deranged wife, Bill has returned to the stage in an adaption of the Peter James thriller Not Dead Enough which comes to Manchester Opera House from Monday 22nd May.
"It's a whodunit and howdunit, so it's a combination of those two, as we start with a woman being murdered by an unknown assailant, and we spent the next two hours trying to work who did and why?," says Bill.
"I play Detective Superintendent Roy Grace, who is Peter James' most famous detective, and he just published the thirteenth Grace novel, and this is number three in the series. We follow Roy, his trusty detectives and Cleo Morey as his pathologist as they hunt down the killer."
Most critics have sat through a seemingly endless diet of creaky Agatha Christie revivals but in recent times producers have been turning to successful modern thriller writers like Peter James. So does it help an actor to play a more contemporary sleuth?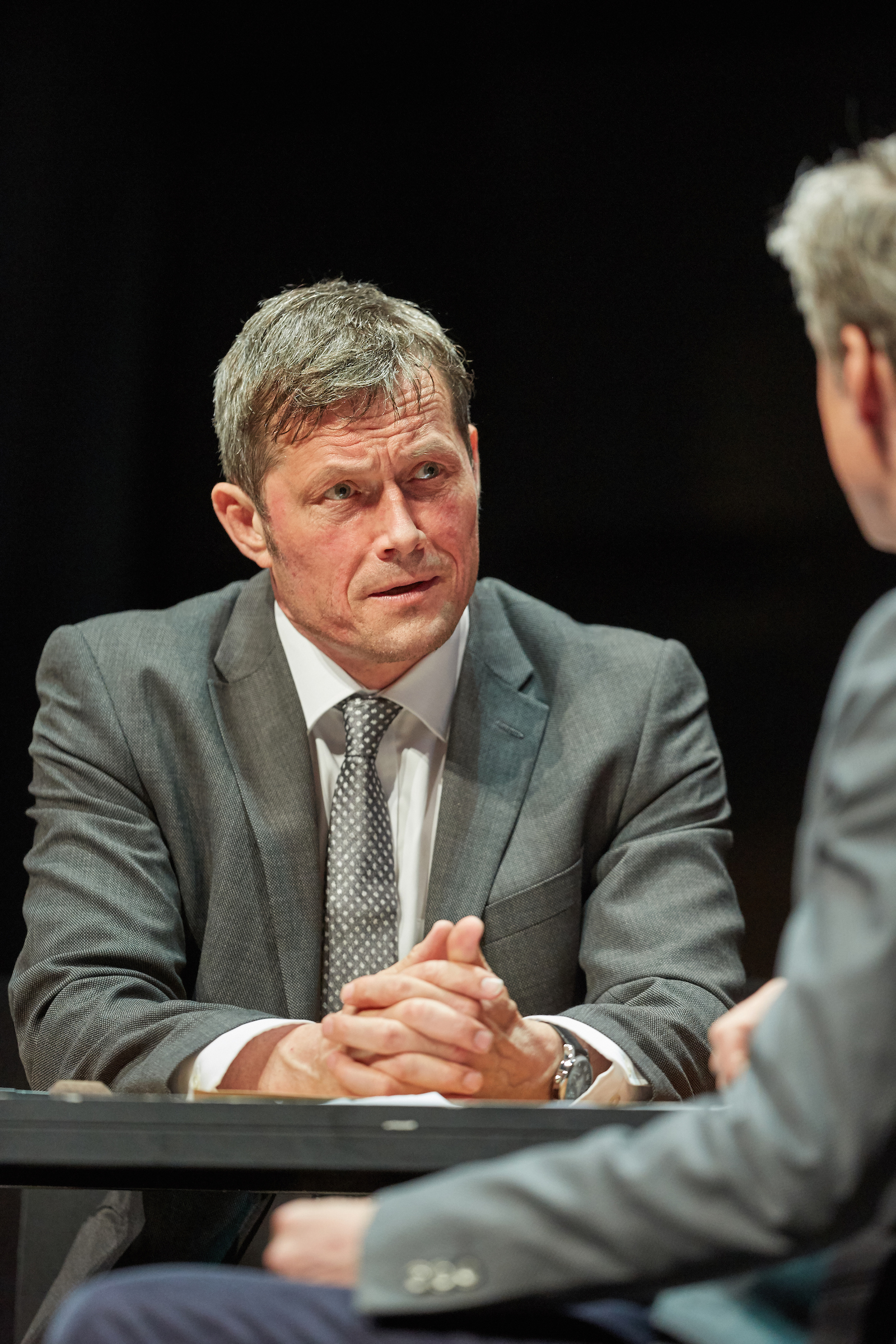 "For me it doesn't really matter if it is an old work or a new one. I saw Dangerous Corner, which is a Priestley whodunit, in the West End with Rupert Penry-Jones, and Dervla Kirwan, which was one of the best productions I've seen. It doesn't really matter if the writing is contemporary, but what does is the quality of that writing.
"It's about the storytelling so what I liked about this play is as with all Peter James novels is it's extremely cleverly plotted. He does an awful lot of research with police men and women before writing his books, and I spent a lot talking to police officers before I played this part who speak very highly of Peter's work. From an actor's point of view that helps as you know it is based on fact."
The Scandinavian crime novels that sell squillions of copies always feature troubled detectives like Harry Hole battling a dizzying range of addictions, and in a constant war with their superiors. Is Roy Grace another clichéd hard drinking sleuth on the verge of lamping his boss?
"Peter is on record in trying to buck the trend so Roy is not an alcoholic, and not that troubled, but Peter has built in a mystery that he is unable to solve. Roy's wife Sandy went missing many years ago and he doesn't know why," notes Ward.
"He has no idea whether she is alive or dead. Even if he is one of the best detective in the South East he can't solve the disappearance of his own wife. He's flawed, which from an acting point of view is very useful, as it is no good playing a character who is perfect. You are looking for the bits that make Roy human as he still beats himself as to why can't get to the bottom of her disappearance."
The cast includes Laura Whitmore who is better known from her appearances on MTV and partnering Giovanni Pernice on Strictly Come Dancing.
"Laura has done quite a bit of acting, and she is very good. She is absolutely committed and really on it and it's been great working with Laura as she is a real pro."
It is rare for an actor to appear on the Weatherfield cobbles and in the Dales let alone ending up a corpse on each show. On Corrie Ward has his head caved in by Tracey Barlow, and in the Dales his wife Emma pushed him off a bridge onto the M62.
"I went onto Good Morning Britain to talk about this play and they referred to me as the most murdered man in soap which was quite funny," smiles Ward. "The chance of getting murdered in a soap is pretty high as four or five characters get killed off every year so it's a question of when and how.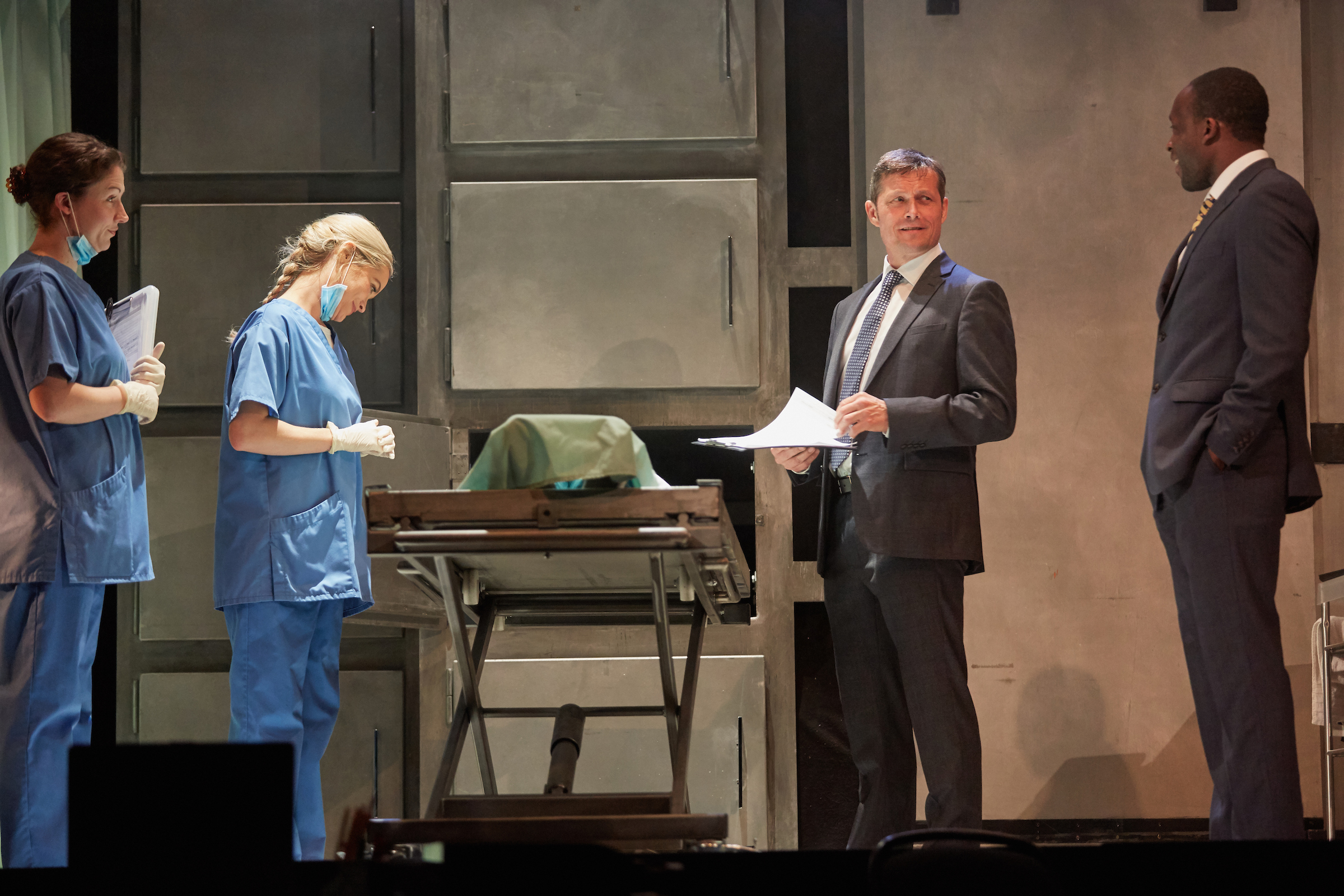 "I've done a lots of soap - including Eastenders back in the day - and I had pretty good idea when James Barton's wife - played by the fabulous Gillian Kearney and what a great creation Emma Barton is – came in and she deliberately dropped a pallet on his head in the barn, so I knew he was in trouble."
Ward is relaxed with his character's dramatic demise - which scored big ratings for Emmerdale - as it has allowed him to get back to live theatre.
"I've been around soaps long enough to know if you have a very dangerous woman who is smarter than her husband and has a motive to kill him then it is only a matter of when.
"I was delighted with how they did it and such a brave storyline in soap terms to conceive of a week with the same action from four or five points of view repeated like Groundhog Day. I thought that was brave and, I thoroughly enjoyed the experience as the whole backroom team came up trumps."
Not Dead Enough is Manchester Opera House from Monday 22nd May to Saturday 27th May. http://www.atgtickets.com/shows/not-dead-enough/opera-house-manchester/
Photos: Mark Douet