If you are an Eastenders fan then you will have fond memories of lovable loser Barry played by Shaun Williamson who is on the road starring in the classic Ray Cooney farce Out of Order.
Since leaving Albert Square Shaun has been in hit TV comedies, like Extras, while building up an impressive theatrical CV in shows like The Ladykillers, Chitty Chitty Bang Bang and Take That musical, Never Forget.
"Out of Order is a farce in the true tradition," says Shaun. "It's about a Conservative junior minister who is in his hotel room with a secretary hoping for a night of passion. They find something incredibly sensitive in their suite which they can't tell anyone about as their affair will be found out.
"They then hide it from the manager and the waiter, but in true farce fashion the minister's wife turns up and the secretary's husband arrives. I come across from the House of Commons, as his personal private secretary, and I just make things worse.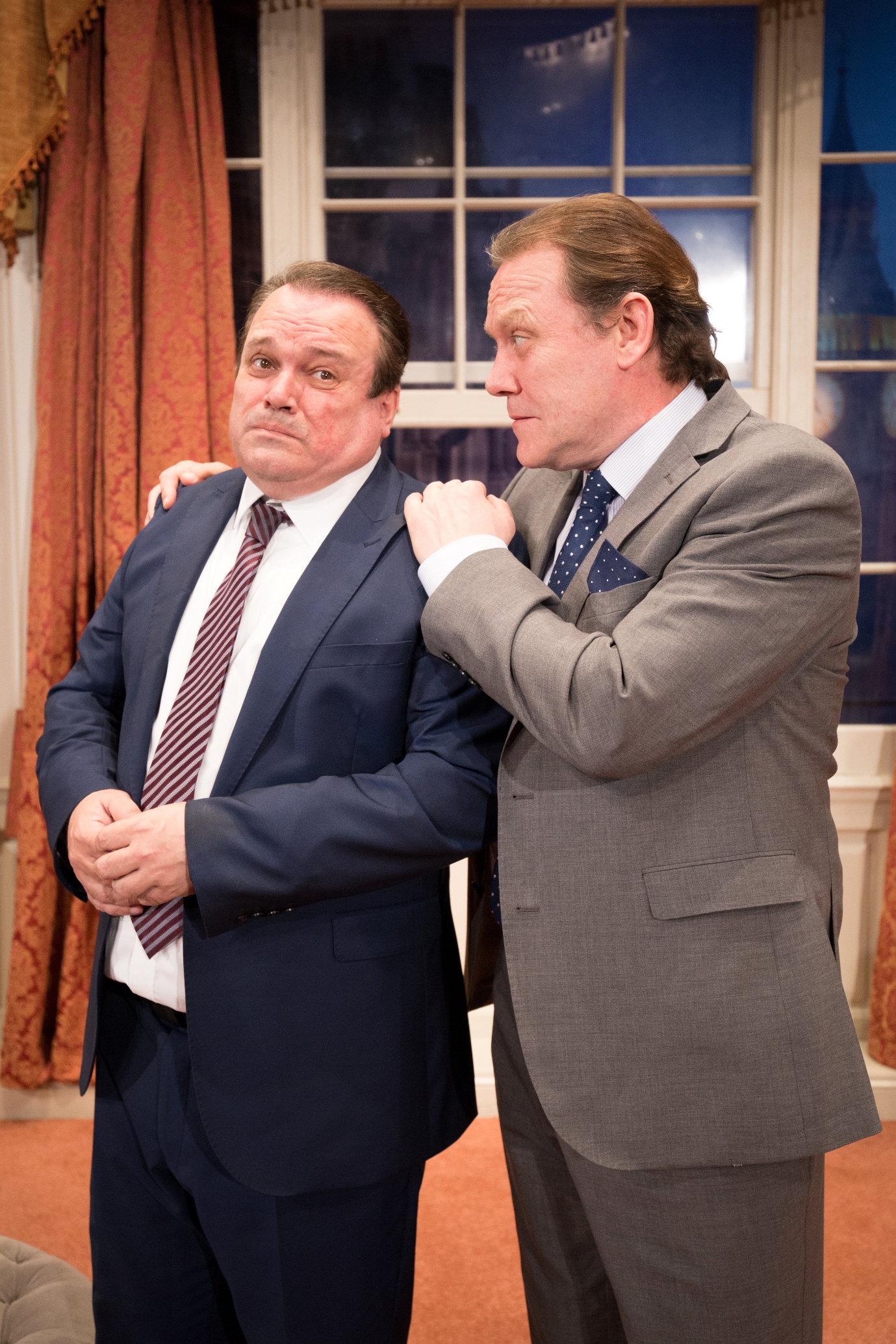 "It's a classic farce situation where someone is hiding in the cupboard, someone climbs out of window just as someone comes through the door, so we all keep avoiding each other while trying to hide this dreadful secret."
Cooney farces have been touring for decades because people love them, but what make this production special is the great man has been persuaded to direct and update this version.
"That's what drew me to the production as Ray was directing it and it's his 70th year in the business - the man is 84 and he's incredible. He is the king of farce as he learnt from Brian Rix, who learnt from Ben Travers, so it is a true progression of farce through the 20th century.
"Of course, it's been continued by the company who do the lovely The Play that Goes Wrong which is exactly the same thing, and they've been directly influenced by Ray."
That's a good point, but theatrical snobs might argue that staging a Ray Cooney farce in 2017 could only be funny in an ironic way as his work seems so old fashioned.
"In some senses it is, but funny is funny, and physical comedy is timeless as people still watch Charlie Chaplin," notes Williamson. "I've got this theory about TV comedy that too much of it is so slick and well written, but you don't any belly laughs any more, What is the most popular sitcom at the moment, Mrs Brown's Boys, and that is as old fashioned as you can get."
Cooney has assembled a crack cast for this tour including Sue Holderness who played Marlene in Only Fools & Horses, 'Allo 'Allo's Arthur Bostrom, Footballers Wives' stalwart Susie Amy and Miranda star James Holmes who plays the waiter. Williamson says audiences are loving their efforts.
"The theatre manager in Guildford said he's never heard laughter like it, and those were his exact words. I was in One Man, Two Guvnors, and I thought I'd hear that sort of reaction again, but I'm getting it in this."
In his Walford days Williamson created an all time soap icon playing the affable but hapless Barry, and his demise on that soap at the hands of the dastardly Janine was watched by millions of viewers.
"I think what it was I just caught the end of the golden period of TV before everyone had phones or laptops, so people had less leisure options, and they stayed in to watch the soaps with their parents. They were last generation to do that like watching Sue in Only Fools & Horses on Christmas Day.
"I think that's why Barry was such a fondly remembered character because 20 million people watched his death. Next day you walk out in the street, and 1 in 3 people have seen you do that, so it is quite an unusual thing."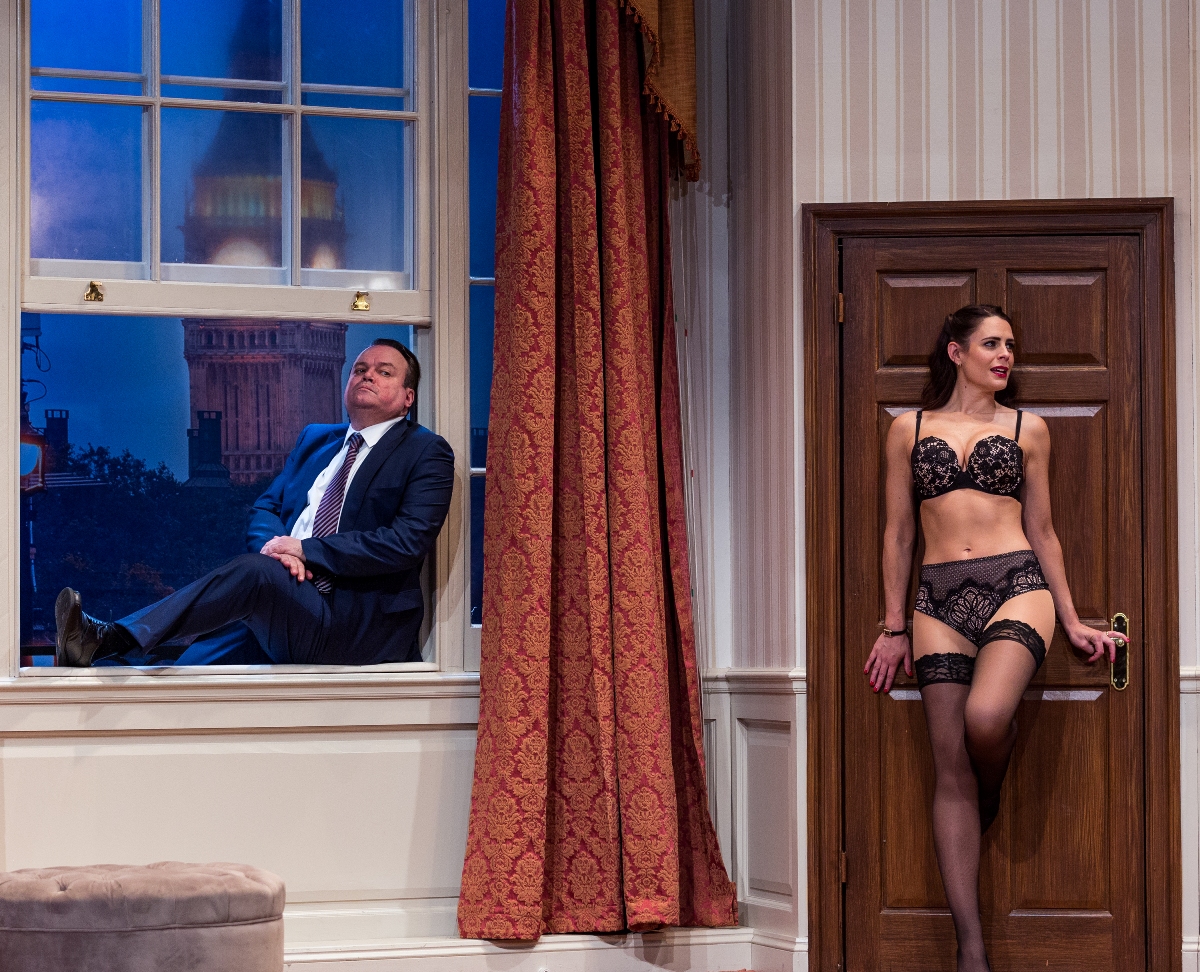 It then all got a bit weird as comedy greats Ricky Gervais and Stephen Merchant recruited Williamson for their hit comedy Extras playing himself and Barry.
"I wouldn't have missed that for the world as I was a massive fan of their work," recalls Williamson. "You realise you are typecasting yourself, but a great job is a great job, and I wouldn't do anything different.
"Ricky and Stephen do take it seriously as they were directing too, but there is always room for bit of anarchy during the day, and Ricky laughing the way he does wrecking half the takes is great fun. They were always immaculately prepared, and knew the actors they wanted, so they would get that magic on tape."
He must have done something right in that show as Gervais and Merchant then asked him to join the cast of Life's Too Short starring Warwick Davis.
"They cancelled it after one series as I suppose there are only so many jokes you can get out of someone being small, but I though some of those episodes were classics in their own right. I loved doing the Easter special where Warwick becomes the manager of me, Cheggers and Les Dennis taking us out on the road as a cabaret act. That was probably my favourite job ever doing the Easter special."
And the bonus for Williamson is that the high octane physical demands of classic farce has had an unexpected benefit.
"I've lost eight pounds, and gone down a belt notch, so that means I don't have to go anywhere near a gym which is marvellous."
Out of Order is at Manchester Opera House from Tuesday May 30th to Saturday 3rd June. To book www.atgtickets.com/manchester or 0844 8713018