Dirty Dancing has become one of the all-time classic cult movies so it was no surprise the stage version was a smash hit across the globe and now it is coming to Leeds Grand from Monday 24th July.
The show has become a regular fixture on the touring circuit and our Leeds Editor Paul Clarke caught up with Carlie Milner who plays troubled dance instructor Penny.
Unless you have been living in a cave for the last 30 years everyone knows the Dirty Dancing story so tell me about your character?
Penny is Johnny's dance partner and best friend and they have known each other since childhood. They are very protective over each other which is quite apparent during the story, and both share a vulnerable side which not many people see.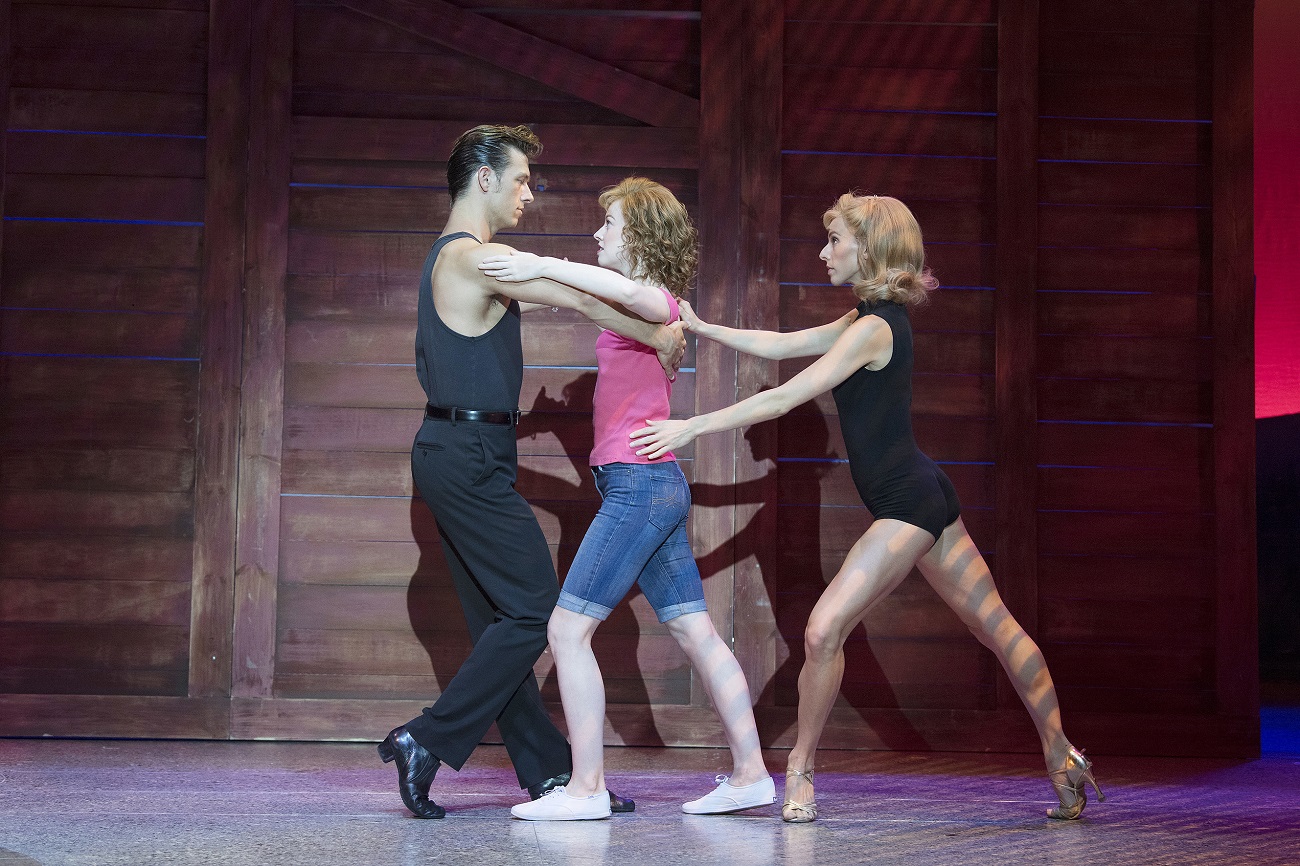 As mentioned in the script, Penny was kicked out of her home when she was 16, so she has become pretty thick skinned over the years. When help is offered, it's quite badly received and Penny finds it difficult to let her guard down - especially to an educated yet naive 16 year old 'Baby' Houseman. Eventually she realises this is possibly the only way she has a chance to get out of the sticky situation she finds herself in, and accepts the help, so it's interesting going through this journey with the character.
What are the challenges of playing her?
Penny doesn't have as much script as the other two leads, so I have to really try and connect with every bit she says in order to portray her emotional journey through the show. She's strong minded and tough, but you also want to audience to sympathise with her, otherwise it's easy to just come across as a pretty angry character!
What is your favourite bit of the show?
I love dancing the Mambo. It's the first real time Johnny and Penny are established and it's about 10/15 minutes in to the show, so there's a small amount of pressure there to nail it which gets the adrenaline going! I also love 'Hungry Eyes' because it's just one of those iconic moments of the film and a lot of the time you can almost feel the audience sigh in appreciation once that music starts :-)
The movie is packed full of iconic scenes - including the infamous lift at the end - so can people expect to see them in the stage show?
The stage version has every iconic moment that the film has and more. It's pretty much scene for scene with a few extras in there, and is adapted to suit the stage rather than screen.
We have a clever set design that changes with every scene, so for anybody who has been to see the show before, visually it is very different - this is a reimagined version of the story. We have new scenery, new choreography and new direction.
The stage show is now a well-established production but what has the audience reaction been like on this tour?
This new version has been so well received by audiences over the last year - including those venues that the show has previously visited since touring. It's a fresh take on things which I think a lot of people have enjoyed.
Times are tough so people are making choices about seeing live shows. Why should people come along to Dirty Dancing?
Dirty Dancing appeals to such a wide demographic. Not just theatre goers. It's an iconic story that so many people love and can relate to, hitting a double nostalgia of the 60's and 80's, and still managing to capture the imagination of the younger generations of today.
It's fun, light hearted and makes for a good night out. The film is now 30 years old and yet still a total cult classic, the stage version helps keep this alive!
Dirty Dancing is at Leeds Grand Theatre from Monday 24th July to Saturday 29th July. Book online www.leedsgrandtheatre.com or 0844 8482700
Image: Alistair Muir