Pilot Theatre has once again joined forces with York Theatre Royal to stage a new adaptation of Graham Green's classic crime novel Brighton Rock.
They are building on the success on their critically acclaimed version of E.M. Forster's The Machine Stops that premiered at the Theatre Royal, and for Pilot's new Artistic Director Esther Richardson this is a classic text that will resonate with modern audiences.
"It's set in the late 1930s and is a really fantastic thriller that centres around a gang war in Brighton at a time where there is a lot in inequality in society and it's quite reminiscent of today," says Esther.
"There is a young man called Pinkie, who is seventeen, and running a gang but into his patch arrives a much more sophisticated guy called Colleoni who wants to take over the leadership of this racket run in Brighton around the races. There is conflict between the two of them and Pinkie is put into position where he commits a number of murders, and he's like MacBeth who is also a character who gets caught up in this unstoppable chain of events."
Richardson has resisted the temptation to set Brighton Rock in a more modern setting, but she is very clear this is not just a period piece, despite the brilliance of the source text that beautifully evokes the uncertainty of 1930s Britain just out of a deep recession and heading towards war.
"We're aiming for a timeless setting so we are setting it back then, but through a very contemporary lens, so it should feel like a vintage cool production. We acknowledge we are telling it from here, 2018, so we're not trying to create a museum piece but we are sticking with Kolly Kipper set up that starts the play.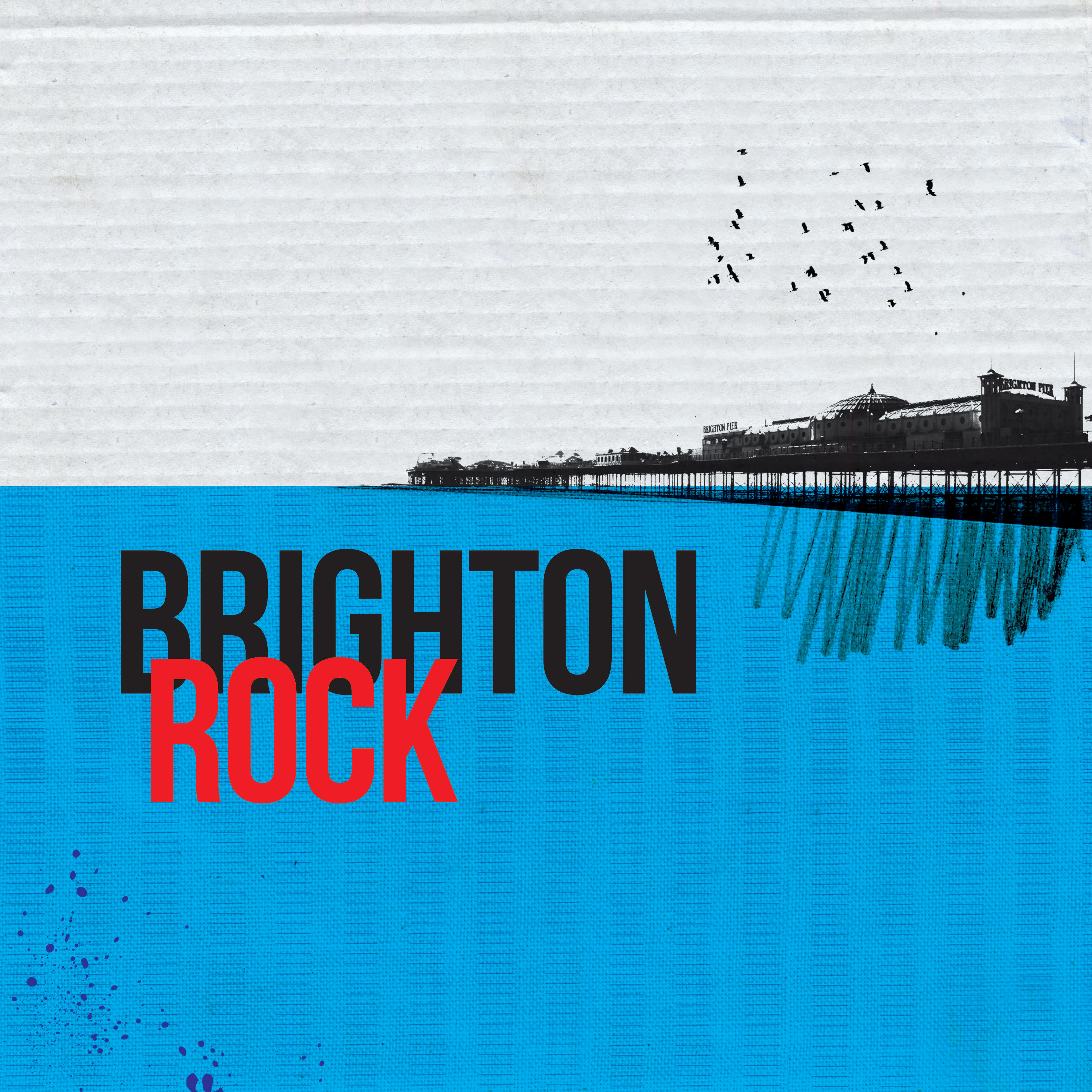 "It's a world without mobile phones, and there will be a nod to that in the costumes and production details, but it will be a really fast, fluid, exciting production with live music and synths. it's a bit of mash up and contemporary take on the late 1930s."
Richardson needed a composer who could meld contemporary synthesised and classical sounds so when she heard Hannah Peel's compositions she knew she had the right match. It's a real coup for Pilot to sign up such a highly rated young composer to create the original music for the production.
"I think Hannah is an amazing artist as she is more than just a musician and composer, and like me she is very interested in the brain, and how that affects who we are," notes Richardson.
"She tries to give expression to that through music, and in some senses that is what I wanted to do in this show. I'm interested in Pinkie's brain and what the hell is going on inside that kid.
"So we connected intellectually around that idea, but I think she is so fearless in the way she mixes electronic music with more classical sounds. I think she is great at creating a cinematic sound, and her music is just wonderful for this project. She is going to be really involved in rehearsals, and she is already writing music at the moment. Hannah is going to play in the show for the whole run in York so she is very involved in the show itself."
The company have wheeled out some really big guns recruiting Tony nominated writer Bryony Lavery to pen the adaptation which they hope will bring out themes in Greene's novel that will connect with audiences in 2018.
"It's about human relationships and what is amazing about this, and the reason it is a masterpiece is it's about the complexity of human beings when they are thrust into high stakes situations," suggests Richardson.
"I think this is perennially relevant so there's the question of Pinkie inner struggle, but the most exciting question about him is it his social context that makes him behave the way he does, or he is a psychopath?
"There's also a thread with Rose, who is the girl who gets thrown into his path, and it's almost like a relationship where it feels like she is almost being groomed. At the moment with everything going off about women's rights and their place in the world that could not be a more relevant subject, especially in relation to teenage girls from homes that are very challenging, and where it is hard for them to find their sense of self-worth.
"For me theatre is about creating a metaphorical space, and sometimes you can take a story set in the past that can shine an incredible light on what we are going through now. That can be more effective than doing a piece that is set in 2018."
Brighton Rock is Richardson's first offer as artistic director, but it is very clear that she wants to develop a younger audience for Pilot's output which is, frankly, the Holy Grail for all companies as theatre goers tend to be on the mature side these days. "To me Pilot has always been a touchstone in terms of making work for younger audiences trying to capture a youth experience, and give that a platform.
"I just think it has never been a more important moment to invest creative energy with young people. The world they are inheriting will be so complicated, so you want to help them be strong, confident, emphatic and compassionate to think harder and feel more about what they can do to make the world a better place is what our projects should be doing."
National Tour
16 Feb – 3 Mar – York Theatre Royal - Box Office: 01904 623568 / www.yorktheatreroyal.co.uk
6 - 10 Mar - Brighton Theatre Royal - Box office: 08448717650 / www.atgtickets.com/shows/brighton-rock/theatre-royal-brighton/
13 - 17 Mar -Mercury Theatre Colchester - Box Office: 01206 573948 / www.mercurytheatre.co.uk/
20 - 24 Mar -Hull Truck Theatre - Box Office: 01428 323638 / www.hulltruck.co.uk
27 - 31 Mar -Cheltenham Everyman - Box Office: 01242 572573 / www.everymantheatre.org.uk/
10-14 Apr – Birmingham Repertory Theatre - Box Office: 0121 236 4455 / www.birmingham-rep.co.uk
19 - 21 Apr -Winchester Theatre Royal - Box Office: 01962840440 / www.theatreroyalwinchester.co.uk
24 - Sat 28 Apr -Watford Palace. Box Office: 01923 225671 / www.watfordpalacetheatre.co.uk/
1 - 5 May -Northern Stage - Box Office: 0191 2305151 / www.northernstage.co.uk
8 - 12 May -Theatr Clwyd - Box Office: 01352 701521 / www.theatrclwyd.com/en
15 - 19 May -Derby Theatre - Box Office: 01332 593939 / www.derbytheatre.co.uk
22 - 26 May -The Lowry, Salford - Box Office: 0843 208 6000 / www.thelowry.com/events