The team at Manchester's Hope Mill Theatre have pulled off yet another theatrical coup staging the World Premiere of the ToyBoy Diaries.
This new musical comedy based on Wendy Salisbury's bestselling memoirs chronicling her mid-life dating antics has music and lyrics by Andy Collyer and a book by Simon Warne.
The show tells the tale of Lily who inadvertently finds herself under a much younger man, opening an unexpected series of flings with other young guys like Tom the Tender and Matt the Monstrous, before finding Ben the Bountiful.
The ToyBoy Diaries opens Hope Mill's new season on Thursday 18th January, so Paul Clarke caught up with Johanne Murdock, who takes the lead role of Lily, to talk about the music, ageism and how things might just be starting to change for the better with shows like this.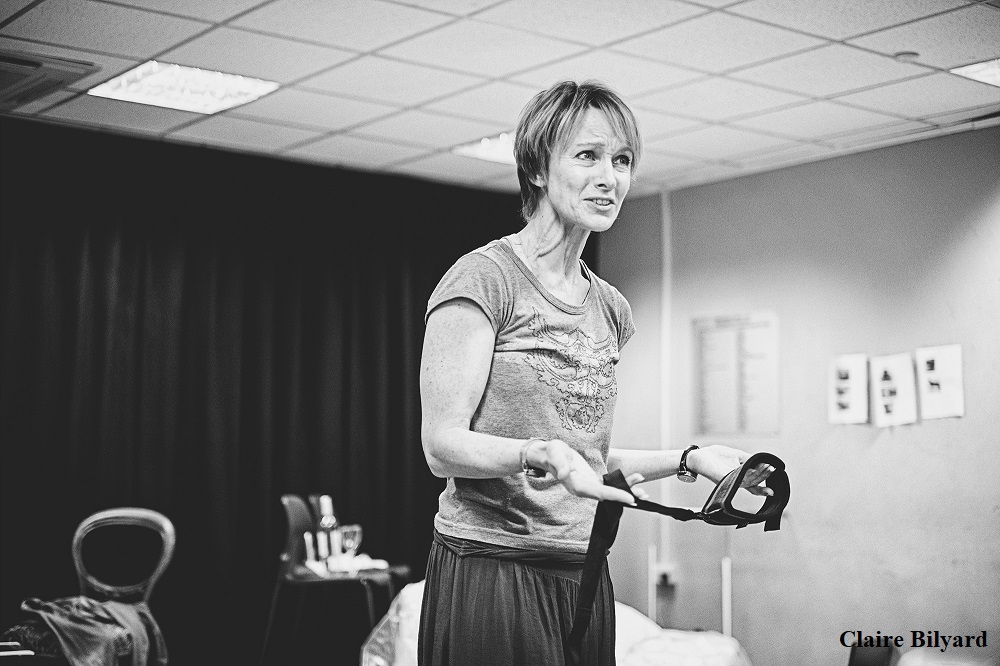 Tell me about the background to The ToyBoy Diaries?
The story is about a woman who has been twice divorced, and goes on holiday where she ends up having a liaison with a younger man, and suddenly feels that maybe is the way forward. She enters into several different relationships with younger men, but it isn't quite the pink and fluffy situation one might think.
Sounds fun, but it's not all plain sailing on the middle aged dating front for Lily?
It would be certainly fair to say that, and she does end up in seven year relationships with one so it's not all flighty stuff. There are couple that a bit risky along the way.
How has it been working with Andy on the new songs?
The songs feed straight off the text, so they all drive the show, and are not just songs for songs sake. There is educational element as she feels people need to be taught a few things, which is fun too, but the music is beautiful. Some of the melodies and lyrics are annoyingly catchy so you leave with a selection of earworms.
Sadly it's still pretty rare for a show to have a middle aged woman in the lead role. Oscar and Tony winner Jessica Lange noted that you don't often see women in their 60s playing romantic leads, yet you will see plenty of men in their 60s playing romantic leads with co-stars decades younger.
Reese Witherspoon has done a film about a similar subject of late, but I think we need to move on and grow up a bit. It's a bizarre thing, but women's age has always been more of a subject than men's age. Whenever you're playing a role always the guy playing opposite will be older, and I don't think I've ever played opposite anyone younger, apart from when it is part of the subject matter as this is in The Bedroom Diaries.
Thankfully women are coming forward to challenge how they are treated when they are working in the industry, and it seems to be a good time to rethink about how they are represented on stage and screen too.
We live and work in an industry that has not encouraged aging in women at all, hence why people feel the end to get work done, and there is incredible pressure to be young all the time which isn't realistic. It's like a cruise line that won't turn 180 degrees in five minutes, so it will take time, and hopefully it will as it is craziness otherwise.
The irony of all this is that audiences really don't care about the gender or age of the lead as they just want an entertaining, and hopefully challenging, night out.
Art is supposed to reflect to life but everyone gets very worried about age whether that be producers or studio heads. Two years ago we had films like The Best Exotic Marigold Hotel or Quartet where studio heads suddenly realised we have got an aging population we need to appeal to. You think 'of course you do, what on earth were you doing?' Audience members, particularly at the theatre, are older so you need be representing them, and stories they want to see. There's room for everyone is the point, and you don't see many women over 40 in films, which is changing, and about time too.
The ToyBoy Diaries opens at Hope Mill Theatre, Ancoats, Manchester on Thursday 18th January. To book go to www.hopemilltheatre.co.uk