Con O'Neill is the sort of actor directors love to hire because he is fearless and makes the words sing.
Willy Russell sensed it when he cast him as an unknown young actor playing one of the warring Blood Brothers, which earned him an Olivier Award for Best Actor in a Musician, and when he played Eddie in A View from the Bridge at the Royal Exchange his powerful portrayal of the disturbed docker won him the Manchester Theatre Award for Best Actor.
Con is also one this actors who seems well aware of the pretensions of some luvvies, and he is back in Manchester at HOME joining a powerful cast for Annie Barker's Circle Mirror Transformation.
"It is about a group of normal everyday people who attend a drama therapy workshop, and they see themselves in different ways through doing drama exercises which reveals things they didn't realise. It's a really beautifully touching piece of theatre," says Con.
"When I was approached about it I knew Annie's work so I was interested, but how it was being sold by my agent I was going I'm not going to like this. Then I read it and it is really something else, it is very life affirming, joyful, funny and moving, so it has all those boxes ticked."
Con may be down to earth and affable, but he tends to go for complicated, and not obviously sympathetic characters, like Neil Ackroyd in the smash hit TV show Happy Valley, or troubled record producer Joe Meek who he played in the movie Telstar. His character in Circle Mirror Transformation is a blue collar train wreck.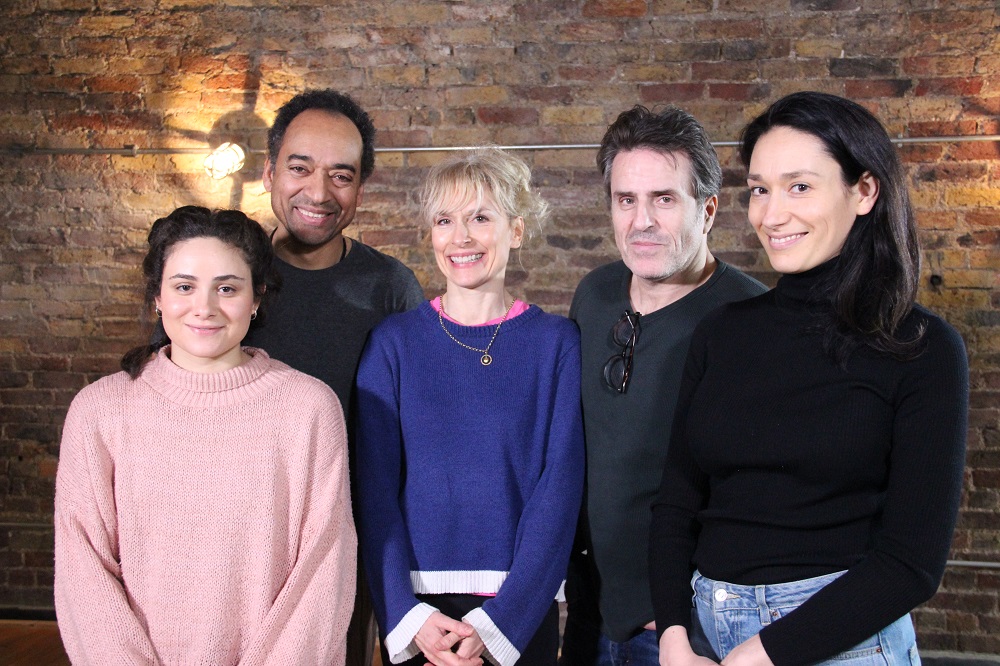 "Shultz is a working class carpenter who lives on his own in a tiny apartment. He attends this drama workshop to try to get to know himself because he has been married since he was a kid, and suddenly his world has been turned upside because his wife has walked out on him.
"Rather than just live the rest of his life at the bottom of a bottle he is trying to dip his toe in the new man pool, and he is drinking a lot of water because he has heard being hydrated is a good idea. All it does make him p*ss a lot, but he is trying not to give up because he wants to be a better man, but he doesn't how to.
"It's one of those plays where you have to do the work in the rehearsal room, you have discover these characters, and build them up to make sure they are absolutely secure e. Then you have to get the f*ck out of the way as the writing is so exquisite that you have to try not to act in capital letters otherwise it dies."
As well as Con the HOME Team have hired some big guns including Scott and Bailey's Amelia Bullmore, Fleabag's Sian Clifford and former Spook Anthony Ofoegbu, all working under the direction of Bijan Sheibani who is coming off the back of helming the critically acclaimed Barber Shop Chronicles at the National Theatre.
"The great thing about this cast we have all done loads of stuff so you are bouncing off people who have got lots of experience, and nobody is trying to drive the car, and we just inhabit the play. It's a real eye opener as it is rare to have such a generous cast," muses Con.
"When they sent this to me, and Bijah was attached, I'd literally just seen Barber Shop, and was enchanted by it. I was saying to my partner when we left that's the exactly the type of theatre I want to be doing. I want to be doing theatre that isn't so much about the dramatic narrative, but it is just about people, life and watching life happen. It's like a Brian Friel thing where you feel like you've absorbed something rather being shown it."
In his long career Con has spoken the words of most of the great writers – living and dead – but he retains a special affection for Willy Russell who gave him his first break, and for Russell T Davies who he has worked with more recently in the gritty drama Cucumber.
"Willy Russell will always be relevant to me because he changed my life through Blood Brothers and since then l've done a lot of Willy Russell plays. I think he is as close to genius as I've come with a living playwright and there's that wonderful ability to make you laugh and cry within a single line. There are very, very few playwrights who can do that, and be as commercial as Willy can be. He's also a top bloke and he will be right up there for me.
"I think Russell is the other writer if I had a call asking me to do one of his shows, but you can't read the script, I'd agree to it as I think he an exceptional writer. When you are working on something Russell has written it feels like gold in your mouth."
Con played drunken sexual predator Cliff in Cucumber acting as the brutally honest conscience of a group of disparate gay men in Manchester, but he reveals it could all been very different.
"That was the most fun I've ever had with my clothes on or off," laughs Con. "I'd screen tested for Henry the lead, and I'd got very close to that. I'd never even looked at Cliff, so when I didn't get the lead Russell offered me Cliff, and I'd never auditioned for that.
"The first time Russell ever heard me speak Cliff's lines was the first day of filming for me, so nobody had seen what I was going to do with Cliff. We were only given first three episodes to read but as much as I really wanted to play Henry I remember thinking Cliff is fun, and it's rare to get to play somebody who that honest. He doesn't hide this truth at all, ever.
"That's why Russell's writing is so beautiful as he doesn't judge his characters as they are all flawed. It's a bit like Sally Wainwright and when you get the chance to play flawed characters who aren't fighting them, but just accepting, it is really interesting as it is very human."
Circle Mirror Transformation is at HOME Manchester from Friday 2nd March to Saturday 17th March. To book 0161 2001500 or www.homemcr.org