Curtis T Johns went on hit BBC TV show Let It Shine looking for his big break and he got it when Take That legend Gary Barlow selected him as one of the five boyband members for his new musical The Band.
The musical uses Take That's hit songs to look at how fans of mega selling boybands become obsessed with their heroes often sparking mass hysteria at their gigs. Curtis is now part of a thinly disguised stage version of Take That, and The Band comes to Leeds Grand Theatre from March 20th – 31st March.
"The Band is a tribute to fans, so it is for anyone who has experienced joyous momenta or tragic moments in their lives," says Curtis. "If anyone has songs that bring back memories, or remind you of good or bad times, then this is the sort of show you'd want to watch. There is an entirely original story where you are following people's lives through music."
That story of teenage angst and thwarted dreams is penned by Tim Firth, who worked with Gary Barlow on their hit musical, The Girls, about a group of Yorkshire Women's Institute members who posed nude for a calendar raising millions for cancer research. One of the flaws with the original jukebox musical Mamma Mia is its wafer thin plot, but an old hand like Firth has brought much more depth – and not a few laughs – to The Band.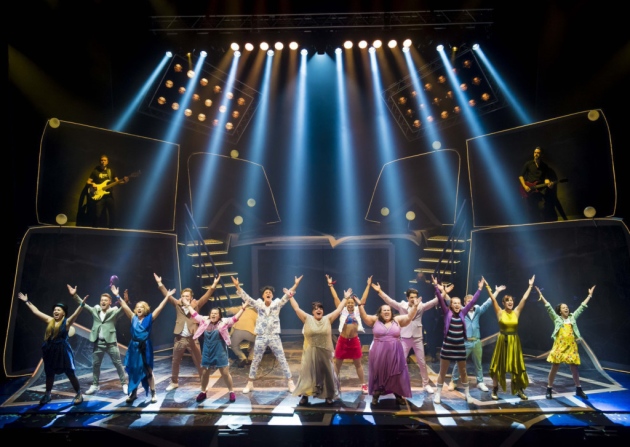 "The show follows the lives of five young girls set in the 1990s, so there is lot of nostalgia for anyone who was growing up in that era with a boy band. We as the band in the show are an ever present force that surrounds those girls, and everything they are experiencing. In this instance it is Take That music, so we kind of shield them, and are involved in all those scenes.
"The story picks up years later where the women are adults, and we carry on with their individual stories, and their reunion. It is a very emotional musical and something everyone can relate to. It's about what music has done for you, and years later you sit down and listen to the same songs and you are transported back into where you were back then, which I think is quite powerful."
While Mamma Mia might be short on plot it is rich in all time classic hits as is another jukebox musical, We Will Rock You, featuring the music of Queen. Music snobs might suggest Take That just aren't in the same league as those acts, and struggle to have enough classics tunes to fill two hours. Curtis is also a long-time fan of the band so mounts a robust defence on their behalf.
"Take That's music is in two eras, and for me personally as a fan I joined Take That fandom in the second one, so I'm more familiar with Said It All, The Flood and the Progress album," notes Johns. "Whereas with my mum and older sister it was Never Forget and A Million Love Songs for them, so there is a wonderful collection of songs across several albums.
"A lot of people forget they did two albums without Robbie when they reunited, Beautiful World and The Circus, and they did the Progress album with Robbie. They did an album down to the three of them and they did Wonderland. So when you put in that five albums of new stuff, and then all old stuff, there is a rich back catalogue of music to pick from."
Since Take That's hugely successful comeback they have earned a reputation as a band not scared to splash the cash on massive arena and stadium shows. They are also an act who are very conscious that anything associated with their brand has to be top class, so how involved have the boys been in The Band?
"They've been at every workshop for the show when we were trying it out and it was so surreal for us Take That Fans when they are just there in the room talking to us," recalls Johns. They've offered advice not only about the show, but about being a boy band, and how to deal with that sort of life.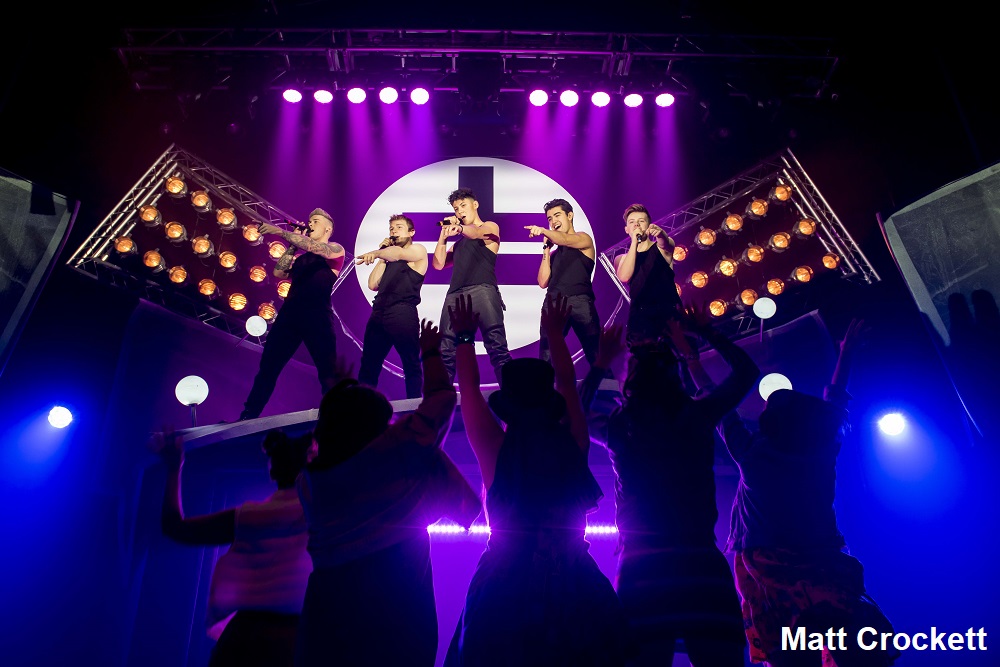 "I remember performing A Million Love Songs for the first time, and Gary was sat there, I was like so nervous and I was like 'Oh, my god what do I do', and I didn't know where to put my eyes. That was the most angsty I've ever felt. For them it must have been stranger having five different guys sing and perform their songs they have an intimate connection with."
Johns also took the bold decision to be open about his sexuality from the start of Let It Shine as his husband Carl was one of the people paying an onscreen tribute to his talent. It was a direct challenge to the outdated notion that being gay should be a bar to being in a boyband, or being a solo star like Ricky Martin who was in the closet for most of his career.
"That's a great example as for the most part most people knew, but in the end it was all a façade. I think that is disrespectful to the fans as at the end of the day in a boyband you have can five members so you can have someone who will appeal to everyone.
"We live in an age now where would I want my gay son or daughter watching a TV show and thinking that they couldn't win something because of their sexuality, that they couldn't go on to be in a band, or do anything with their sexuality being an obstacle. Young people coming to see this show need to know it is perfectly fine to be honest about who they are."
Johns and his band mates are on a massive UK tour, but the Leeds born singer can't wait to get back to God's own county singing Take That's hits to his family and friends at the historic Grand Theatre.
"I'm looking forward to just knowing where everything and people around me with voices I understand. Opening night is full up with my family, and lots of my rugby club are coming up over the week, so every show has to be a good one.
"The Grand is a lovely theatre, and probably one of the better ones we do, but I am a bit biased."
The Band is at Leeds Grand Theatre from Tuesday 20th March - Saturday 31st March. To book www.leedsgrandtheatre.com or 0844 848 2700.