When Sh!T Theatre's Louise Mothersole and Rebecca Biscuit took a trip to the Dollywood theme park created by country music great Dolly Parton it not only healed a serious rift in their professional partnership but gave them the idea for their new show.
DollyWould was the result of their personal and professional reconciliation, which they bring to Leeds Arts Bistro on Friday 11th and Saturday 12th May, but first things first how did they did come by their unusual name?
"There are a few reasons and one is we started off at uni doing performance art, and a lot of people had the idea that was just shit theatre so we decided to own that," says Louise.
"A friend of ours once said to Becca about a performance she was making where she had a cardboard comet made out of something she'd found in the street, and that person said you make shit theatre don't you?
"Finally, we have an ethos that in every single show we try to do something new like dancing which we can't do, play a new instrument or hoola hooping. We think the idea of failure onstage as interesting things comes from that, and we don't think people have to be virtuosic to have something to say."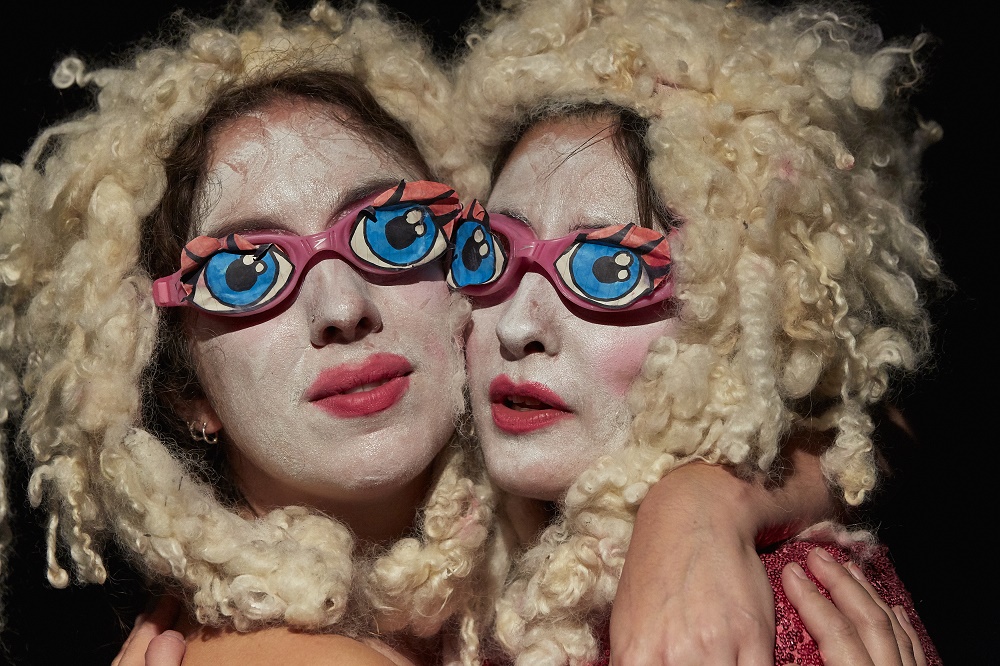 This new show, which is being staged in Leeds as part of an innovative partnership between the Arts Bistro and the nearby West Yorkshire Playhouse, looks at the life and times of one of the world's greatest songwriters who has sold millions of records, and is famed for her flamboyant stage persona.
"It's about Dolly Parton, and Dolly the Sheep, and mostly drawing the parallels between the two. Dolly the Sheep was named after Dolly Parton because she was made from a mammary gland, so the show is about cloning, branding, immortality and how all of those things interweave."
"We were talking about how much we loved Dolly Parton. She's a huge contradiction as she has this big, busty, sexy, silly persona, but under that she is phenomenally intelligent. She is a brilliant songwriter, extremely witty and we had a mutual love of her
"All our previous shows were political and they came from a place of anger. So there was a show about the benefits system, another about the pharmaceutical industry, the housing crisis and they came from a place of social anger. We were talking about what would happen if a show came from a place of love."
To help devise the show they set off to Knoxsville in Parton's home state to visit Dollywood so they could think about their future together as they enjoyed the theme park's attractions. Whilst there they discovered Dollywood neighbours the FBI's gruesome Body Farm, which has found its way into the show.
"It's a place where bodies are left to rot in different environments so forensic scientists can examine how bodies rot," recalls Louise. "That's another thing we wanted to play with as it's just 10 minutes down the road from Dollywood and it's the aesthesis as Dollywood is all about preservation.
"Dolly has created this 'ye olde town' where she is keeping old Tennessee traditions alive so there is things like candle making and woodworking. She's preserving her costumes, her tour bus, and there is even a wild eagle sanctuary 10 minutes, then down the road it's all about decay.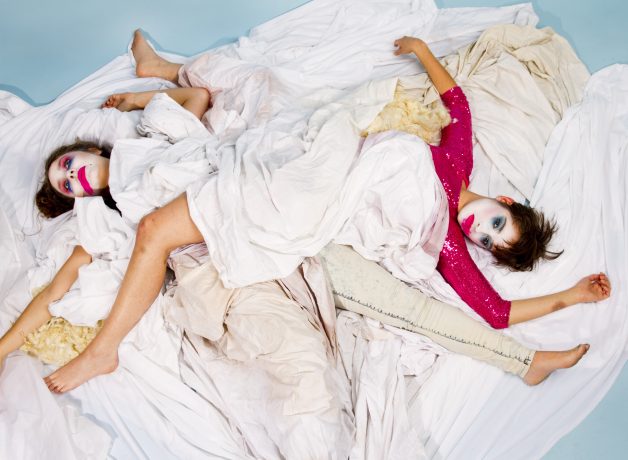 "It was really stressful having your dream come true because what if we don't do it right? It's the most beautiful theme park we've ever been to as it at the base of the Smoky Mountains, so she has a steam train that takes people up round the mountains. It's tacky, but not in the way we thought it would be so there's no giant boob rollercoasters."
The duo are the rising stars of performance art with hits shows like Guinea Pigs on Trial, Women's Hour and Letters to Windsor House, which won the prestigious Fringe First award at the Edinburgh Festival. Typically they are taking a look behind Dolly's carefully constructed image.
"We have an interview Dolly did with Barbara Walters where we are sing in harmony verbatim this interview where Dolly talks about knowing she looks ridiculous and making herself look ridiculous, but how she uses it as a tool. It is a very intelligent interview, and we have a bit where we try to suspend ourselves during a mash up of interviews with mostly men where they are just going about her body.
"The depressing thing was how easy it was find them where the men would ask about her boobs, or if she had put on weight recently. We are hanging from this bar during this long barrage of sexist interviews."
Louise and Rebecca healed their rift as a performing duo last year, and that make or break trip to Dollywood was exactly what they needed as they contemplated a final parting of the ways.
"Part of the reason for going was we had a falling out last year so we thought it would be nice to try and make a show from a warmer place from the heart. Going to Dollywood together was a bit like a religious pilgrimage.
"This was probably the most difficult show to write, partly because we were mending ourselves, and it turns out it is quite difficult to write a show from love rather than anger. We didn't want it to be too saccharine or a Dolly Parton tribute show so we were always battling that."
DollyWould is touring and for more details go to www.shittheatre.co.uk